Jenkins was one of Leinster's try scorers as they held on to win 33-29 in an exceptionally entertaining opening round of the Vodacom URC this weekend. 
"It's a win, we'll move on now," said coach Leo Cullen said afterwards, quickly moving on from a game that they looked less than impressive.
"We had a couple of guys making their Leinster debuts - particularly Charlie Ngatai and Jason Jenkins - hopefully they'll come on for that game and go on to play a lot of games for Leinster."
Jenkins' debut was different, as he was as physical as he was when he was at the Vodacom Bulls and was one of Leinster's try scorers on the day.
"He's such a big, strong physical man," Cullen said.
"He had some very, very good stuff in the tight and did very well for his try. It's so hard to stop a man that size. Charlie as well showed lots of good touches.
"You're trying to build a cohesion in the side. It's a start, it's a win. Lots of good stuff in the first half, pretty ugly things taking place in the second half."
Those ugly things included impressive games for South Africans MJ Pelser, Richard Kriel and Franco Smith (junior), all of whom had signed with Zebre in the off-season in the bid to make them a lot more competitive.
It was a good weekend for Italian sides all-round, as Benetton kicked off the weekend with a big win over a poor Glasgow Warriors side, coached by former Italian coach Franco Smith, the father of the Zebre centre.
Cullen knows Leinster will have to take a step up in their second Italian clash this coming weekend.
"We watched Benetton have a real strong performance against Glasgow last night when we were at the hotel. So it'll be a big game and hopefully we get a big crowd at the RDS next week," Cullen said.
"Early in the season you're always searching for that consistency. We were definitely inconsistent in some of our actions there today. That's the challenge, just for us to be better now. Lots of good stuff in the first half.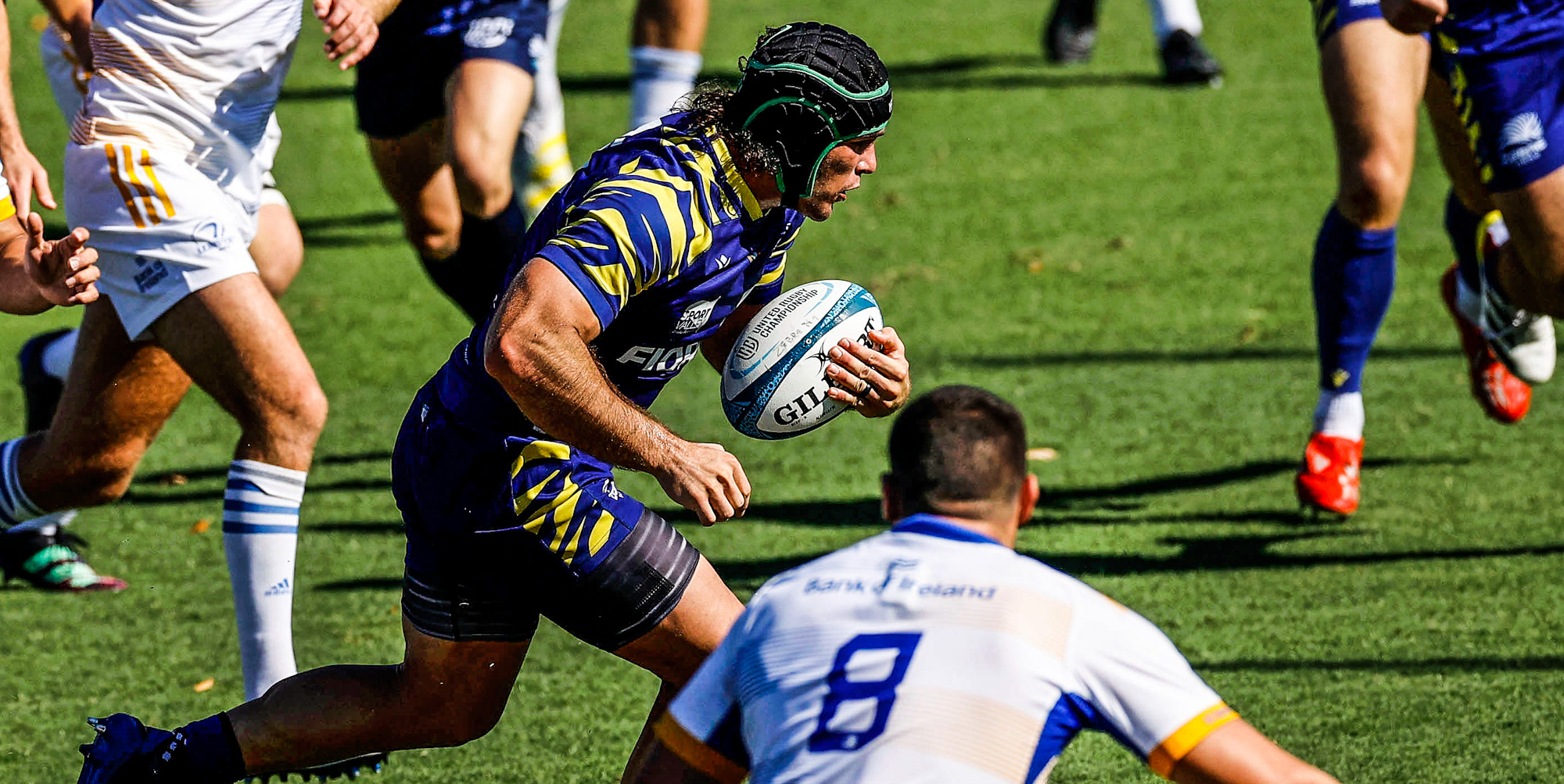 "We'll be trying to make sure we impose ourselves on the game next week and we have a better 80-minute performance - particularly on the defensive end.
"Five tries each there today and it's come down to conversions scored to see how the game is decided - not ideal from our point of view."
Edinburgh opened their account with a massive 44-6 win over the Dragons, with the Welsh side looking set for another tough season.
"We took a little bit of time to acclimatise to the ref, we got on the wrong side of him early on and it took us a while to adjust to him which put us on the back foot," said Mike Blair, coach of Edinburgh.
"The sin-binning of the tighthead was a big moment as it allowed us to bring WP Nel and Pierre Schoeman on while they had the yellow card."
The two South African-born Scottish internationals made a huge difference to the Edinburgh pack as they demolished the Dragons with opposition coach Dean Ryan vowing some tough conversations after the opening defeat.
"We need to hold some hard conversations about how that can happen in the first game of the season," said Ryan.
"For the start of the season, after some of the quality we've shown in pre-season, that is not where we need to be. I thought we looked nervous in the first 20 minutes when we had some opportunities and couldn't hold onto the ball.
"The second half is not good enough. Too many basic mistakes and if we're going to get better, we need to hold some hard conversations about why these things keep turning up.
"We can't afford to let a side score from their own 22 from a kick-off. We've got supposed talent in that side, but I don't see it at the moment. It is going to be interesting to see where players take it.
"There's a lot of people talking now, it'll be interesting to see what they do about it. I think there is a point when senior players need to come together and take it in a strong direction.
"I don't think this is about tactically what we're doing the middle third or anything else, this is about some key fundamentals that we're not getting right. We need to discuss those internally."
The Dragons must now regroup before back-to-back home games with Munster and Cell C Sharks at Rodney Parade. Edinburgh head to South Africa for two games.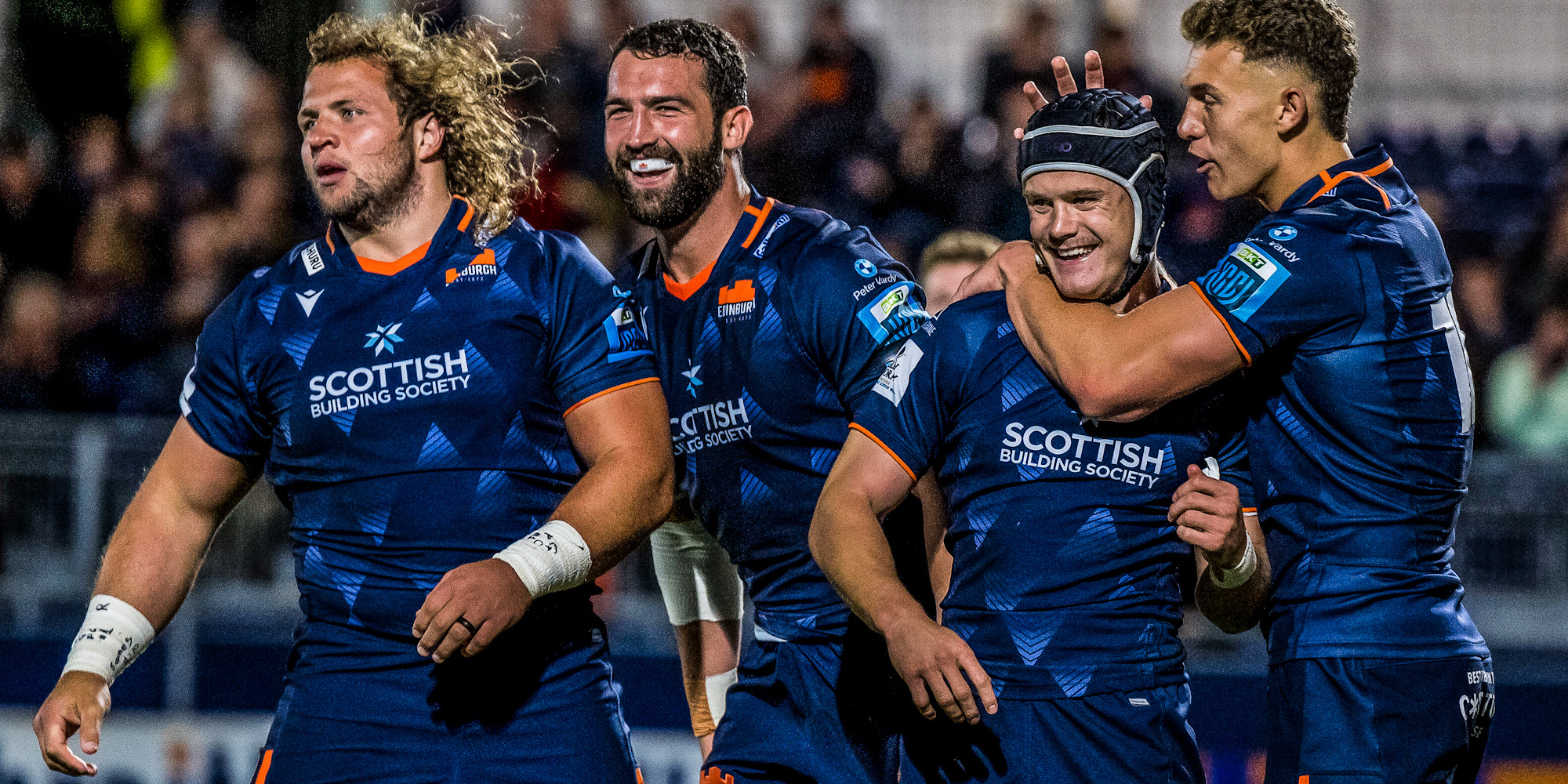 Meanwhile, one of last season's top teams, Ulster started off with a big 36-10 win over fellow Irish side Connacht in Belfast, making coach Dan McFarland a happy man.
"I thought we built gradually through the game," McFarland said.
"We came out in the second-half and we were a bit more direct, a bit more physical. I thought it was important that we ground it out. I was pleased that we didn't lose our composure when we weren't executing. We were down there [the 22] quite a lot but repeatedly in that first 20 minutes we weren't getting points on the board.
"But we didn't lose our composure and I was pleased with that. I think we always felt if we could get down there and get our maul going we'd cause them problems and that's what happened.
"Obviously any time we get a win in an interpro we're happy and a bonus-point win is very pleasing. Connacht are a good team and you don't need me to tell you that they've caused us trouble in the past, particularly around the breakdown and their physicality off the line disrupting our attacking game."
Connacht director of rugby Andy Friend blamed his side's poor discipline on the night for the loss: "We gave away five penalties in eight minutes and that's the game right there. They got two scores and we were trying to force things at that stage.
"I thought Ulster were more clinical than we were, without a doubt, and so when we gave them the opportunity, they took it. They deserved that victory and that scoreline. The frustrating things for us is we made it too easy for them," the Australian added.
Connacht depart for South Africa on Monday, with games against the DHL Stormers and Vodacom Bulls.
Meanwhile in other matches Cardiff gave new Munster coach Graham Rowntree his first defeat in charge with a 20-13 victory, while Scarlets and Ospreys played to a 23-all draw in their Welsh derby.
In round two, both the Cell C Sharks and Emirates Lions will head abroad for their first overseas games, while the DHL Stormers and Vodacom Bulls will host overseas opposition locally.
Round one results
Friday
Benetton 33 Glasgow Warriors 11
Saturday
Ulster 36 Connacht 10
Edinburgh 44 Dragons 6
Scarlets 23 Ospreys 23
Emirates Lions 15 Vodacom Bulls 31
Cardiff 20 Munster 13
Zebre 29 Leinster 33
Round two fixtures (home teams first, SA times)
Friday
18h30: Zebre vs Cell C Sharks
20h35: Glasgow Warriors vs Cardiff
20h25: Leinster vs Benetton
Saturday
14h00: Scarlets vs Ulster 14.00
14h30: Vodacom Bulls vs Edinburgh
14h30: DHL Stormers vs Connacht
20h35: Ospreys vs Emirates Lions
Sunday
16h00: Dragons vs Munster