The Springboks had to win the Test with a bonus point to match the All Blacks on 14 log points to keep alive their hopes of winning the tournament, and they did just that with two tries in the last six minutes to outscore the hosts four tries to one, while both teams were awarded a penalty try as well.
The Boks currently trail New Zealand on points' difference - the All Blacks are on +41 and SA on +28 - meaning next week's results will determine the winner of the tournament.
New Zealand and Australia clash in Auckland at 09h35 (SA time), and the Boks take on the Pumas in Durban (17h05), where Hollywoodbets Kings Park has been told out.
"I don't think much has changed for us in the last two weeks," said De Allende.
"We knew they would fight back, and unfortunately our discipline lacked in the second half. However, we managed to take control of the match again in the last five or six minutes and our execution was good.
"With 12 minutes to go we were up by only 22-20, so it was great to see the fight the team showed."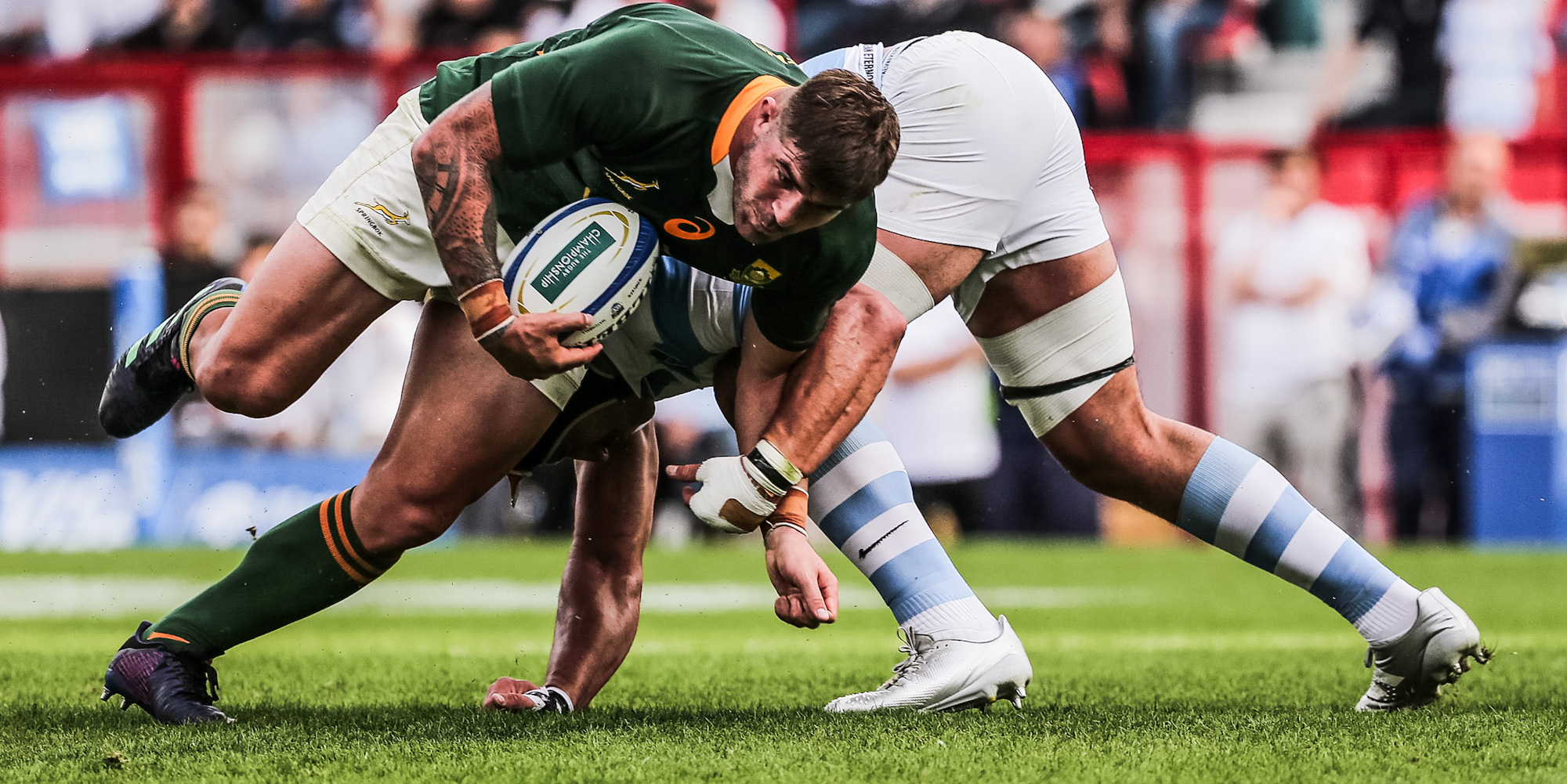 Marx added: "I thought Argentina's comeback in the second half was great and they managed to put us under pressure in the last few minutes, but we did well to fight back. The set piece battle was always going to be big in the match."
Marx scored two tries, which earned him the Man of the Match award, and said while he was delighted about the accolade, all the credit belonged to the team.
"We wanted to execute to the best of our ability (when we had to score the second try at the end) and getting a bonus point was part of the plan," said Marx.
"The way we stuck to our game plan was good, and the fact that we did not let the pressure get to us."
De Allende was pleased the team and backline's progress in the last few months and said: "Not much has changed in the backline. We tried to play what is in front of us, and it was great to get that last try. There were some good hands to the touchline, and we would like to continue improving as a team."
The Springboks departed for South Africa on Sunday and are expected to arrive in Durban in the early hours of Monday morning. They will kick off their on-field preparations for their final match of the competition against Los Pumas on Tuesday.