The Boks last won the tournament in 2019, and with the side tied on 14 log points with New Zealand going into the closing match of the series on Saturday, they will know exactly how many log points and by what points' margin they need to win to clinch the title when they take the field.
Experienced utility forward Pieter-Steph du Toit and Durban local Makazole Mapimpi (wing) were thrilled about the prospect of battling it out for the title in front of a sold-out stadium and said it would make a series triumph even more special.
"It's a big honour to be part of the squad and to play," said Du Toit.
"We want to win and earn five points from the match. We'll know before kick-off exactly what we need to do, and even if earning five points changes (depending on the outcome of the clash between the All Blacks and Australia), we won't change our plan much.
"There are things we need to improve on from last week and we are working hard to do ensure that we are better in those departments this week.
"It's going to be awesome to play in front of a sold-out stadium in Durban, and hopefully we can make our supporters proud."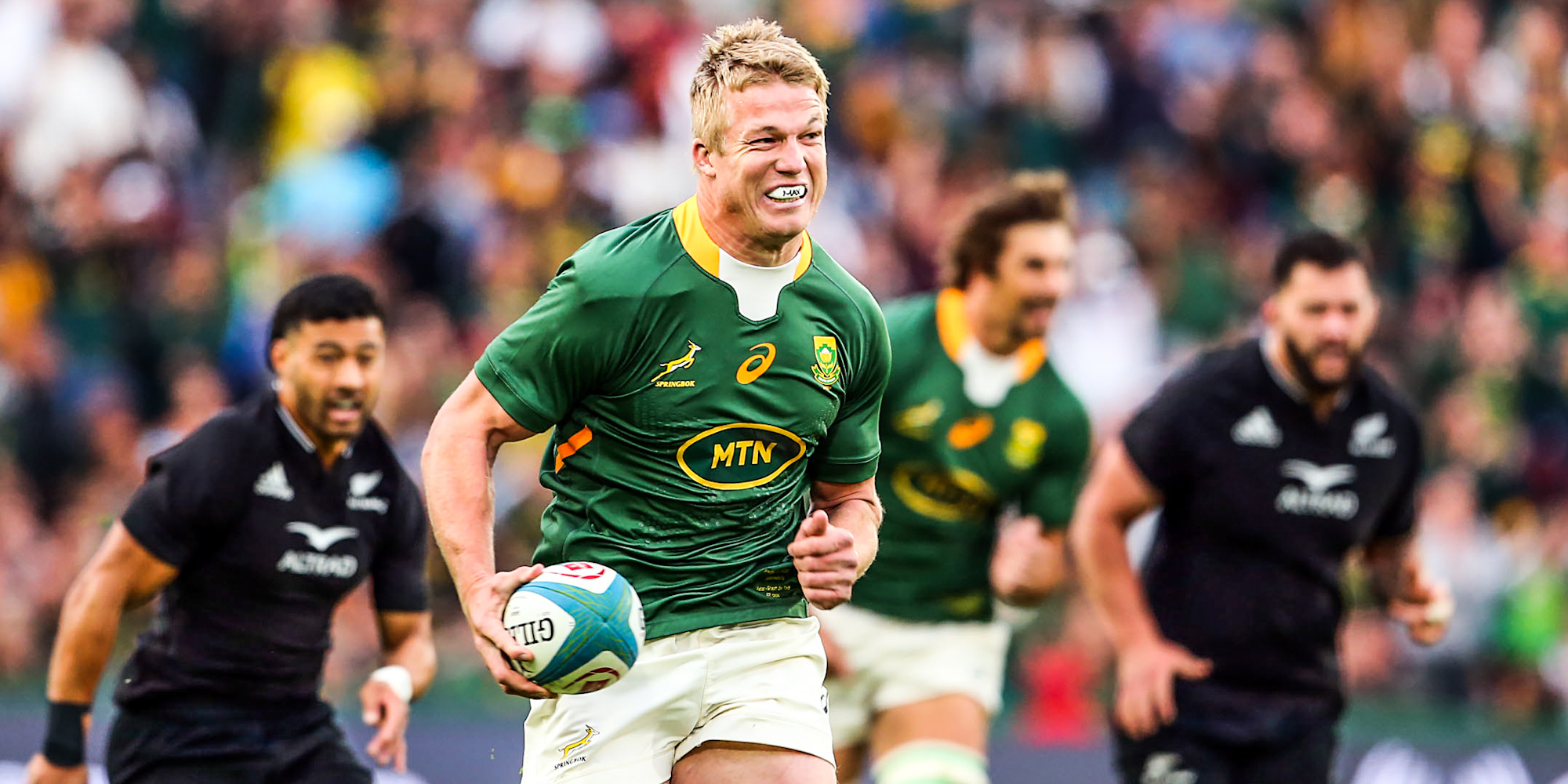 Mapimpi shared Du Toit's sentiments and said: "It's very important for us as a team and for the fans to win the competition and see things come together. We played a few games away from home, and it's great to be back and have a chance to win the Castle Lager Rugby Championship, so we are looking forward to Saturday."
Both players singled out Argentina's physicality as one of their main strengths, with Du Toit saying: "They have a dangerous pack that plays to their strengths, and they are not afraid of doing the dirty work and try to intimidate the opposition.
"They pride themselves on their set phases and they try to get penalties from it. That said we are in a good place as a team, our confidence is up, and we are in a good position to try to possibly win the competition."
Mapimpi said the Argentinean backs posed an equally challenging threat.
"Similarly to their forwards, their backs are physical, and that is something we'll need to try to match in the game," said Mapimpi. "For us, we need to make things personal, and we need to be at our best."
Asked if the team felt pressure going into the game, the speedster said: "I wouldn't say there is pressure on the team, we are just doing our jobs. There are a lot of things we still have to work on, and we'll do that in this week."