On Friday, the Boland Dames were too strong for the Blue Bulls Women, but it was on Saturday that the top two sides underlined their class.  
The 2019 finalists from East London scored five tries - two of which were by fullback Snenhlanhla Shozi - to add to an early penalty try, while they limited the KwaZulu-Natalians to two tries by Nqobile Mhlangu (centre) as they stood their ground firmly on defence.
The opening stages of the first half proved to be a stop-start affair as both teams tried to find their rhythm on attack but were hindered by handling errors.
The Border Ladies earned the first points of the match thanks to a penalty try, and they managed to build enough momentum on attack for Shozi to score in the 33rd minute after spreading the ball wide following good pressure close to the tryline.
The Cell C Sharks Women hit back on the stroke of halftime as Mhlangu crossed the chalk following some good handling and support play, which allowed them to reduce the deficit to 12-5 going into the break.
Mhlangu earned her brace minutes into the second half after sustained pressure following a knock-on which handed the visitors a valuable scrum a few metres out, and this allowed them to close the gap to two points.
This, however, was short-lived as Border Ladies flyhalf Yandisa Nobanda darted through under the posts and added the extra two to stretch their lead to 19-10.
The Border Ladies added their bonus-point try minutes later thanks to a powerful run by Lusanda Dumke (No 8), who has proved to be a menace on attack this season.
Shozi followed with her second try of the day thanks to a well-timed pass out wide, and then Asisipho Plaatjies (centre) dotted down, inflating their lead to 38-10, which they held onto until the final whistle.
Scorers:
Border Ladies 38 (12) – Tries: Penalty try, Snenhlanhla Shozi (2), Yandisa Nobanda, Lusanda Dumke, Asisipho Plaatjies. Conversions: Nobanda (2), Shozi.
Cell C Sharks Women 10 (5) – Tries: Nqobile Mhlangu (2).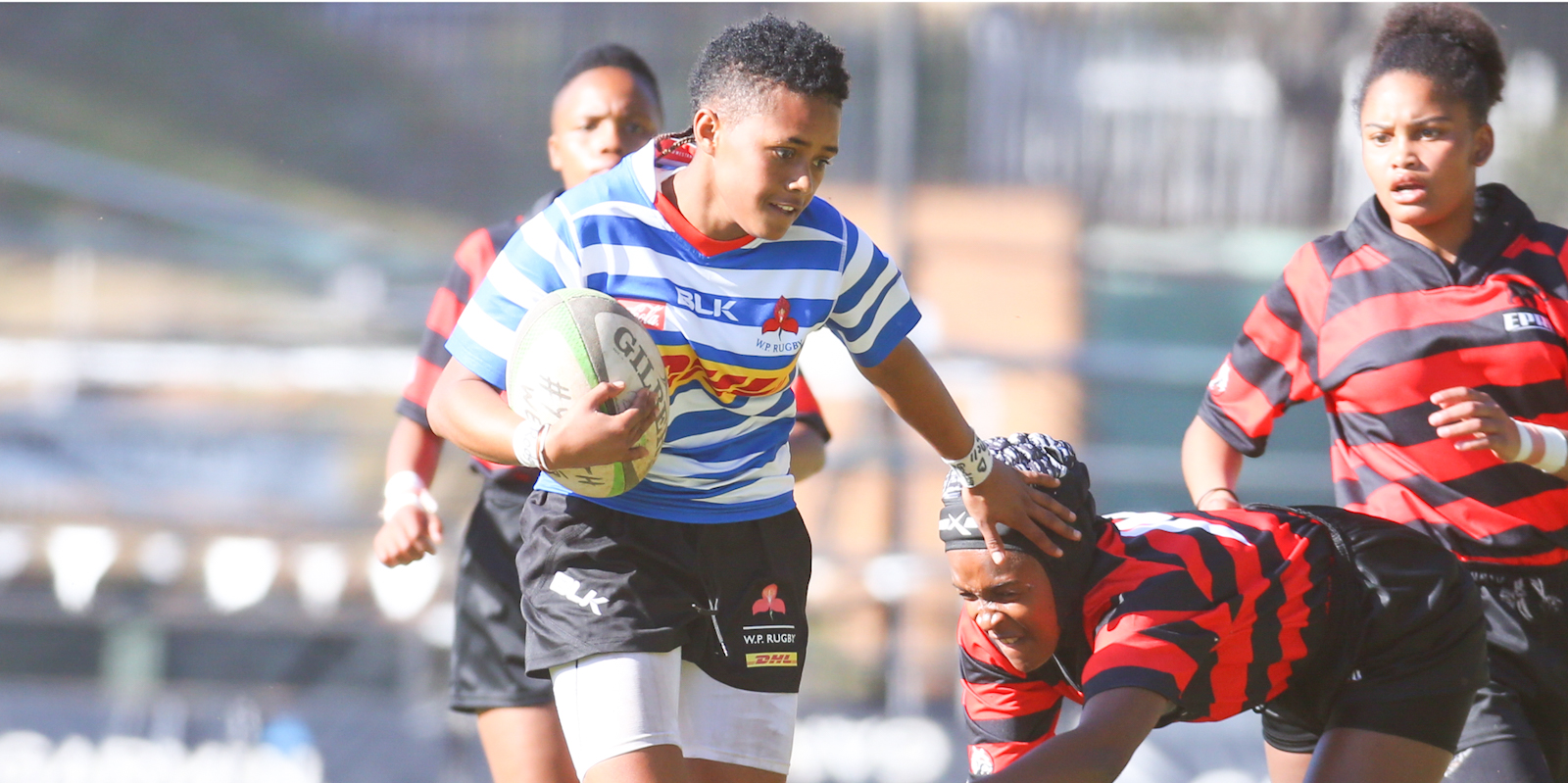 WP surge further ahead in Gqeberha
It was all about the numbers for DHL Western Province who scored seven tries to secure one bonus point in an eighth successive victory to ensure a second consecutive home final in the Women's Premier Division with a 41-15 win over the EP Queens.
They mastered the gusty Port Elizabeth wind and a gutsy home defence, asserting their superiority through the back division with five of their tries coming from the back three and a sixth from impressive outside centre Chumisa Qawe.
Their first came after only four minutes with sleek fullback Donelle Snyders speeding onto a pass 60 metres out before gliding through the defensive screen to score close enough to the posts for flyhalf Vuyo Maqholo to convert.
International Veroeshka Grain finished off the second in her right wing corner from a short range tap penalty before her wing partner Simamkele Namba scored the first of her brace from a pick and go at a ruck after powerful surge by Qawe.
Lock Luyane Willemse used her considerable power to break up the back-fest with a close range try of her own before Namba swept up for her second down the blindside of an unprotected ruck from 40 metres out.
On a rare escape from the cage of their own quarter, EP broke their duck with a fine try by right wing Thando Hena, powering and swivelling through three tackles from 15 metres and, two minutes after the break, replacement halfback Anacadia Minnaar claimed a second.
Qawe's strong running was rewarded with a try midway through the half and the seventh and final came from replacement right wing Zintle Mpupha with nine minutes remaining, appropriately giving DHL WP the final word after Raylene Noubos had scored EP's third from close range shortly before.
Scorers:
EP Queens 15 (5) – Tries: Thando Hena, Anacadia Minnaar, Raylene Noubos.
DHL Western Province 41 (31) – Tries: Simamkele Namba (2), Donelle Syders, Veroeshka Grain, Luyanne Willemse, Chumisa Qawe, Zintle Mpupha. Conversions: Vuyo Maqholo (3).