At 13h00 on Monday afternoon, the 19-year-old Siyambuka Ningiza (his name means 'we are looking up to you') will get an opportunity to shine when he runs out in the No 7 jersey for the Junior Springboks.
Like his more famous and illustrious namesake, Siya Kolisi, the bright-eyed Ningiza hopes to also inspire those from his province and to be able to say that rugby's rewards not only brought him fame, but also joy and hope to others.
Ningiza, though, is adamant that the team's performance must take precedent above personal ambitions when it comes to Monday's match against Georgia, the third in the U20 International Series for the Junior Boks.
"We are on a big stage now, an international stage and for all of us, at this age, we want to use this opportunity to kick-start our careers as professional players" said Ningiza.
"It will be silly though if we try to do it on our own and not in the team structures. We all have an individual role to play against Georgia, but more important will be what you do to help your team. After all, we are playing for the Junior Springboks and hence, for our country."
The flanker, who was offered a scholarship by Maritzburg College while playing for Border at the U16 Grant Khomo Week tournament, believes that a good showing at the Markötter Stadium will enhance his profile, but ideally as a team man, as well as a hard ball carrier and support player.
"We all have tasted what international U20 rugby is about when we played the two South American teams and the butterflies and nerves are gone," he said.
"We learned a lot as a team and for me personally, it will be great to get another chance and improve on my performance against Argentina.
"Georgia will be a different challenge and will no doubt test out pack with their physicality and forward-orientated approach. We need to accept that challenge and put them back on their heels."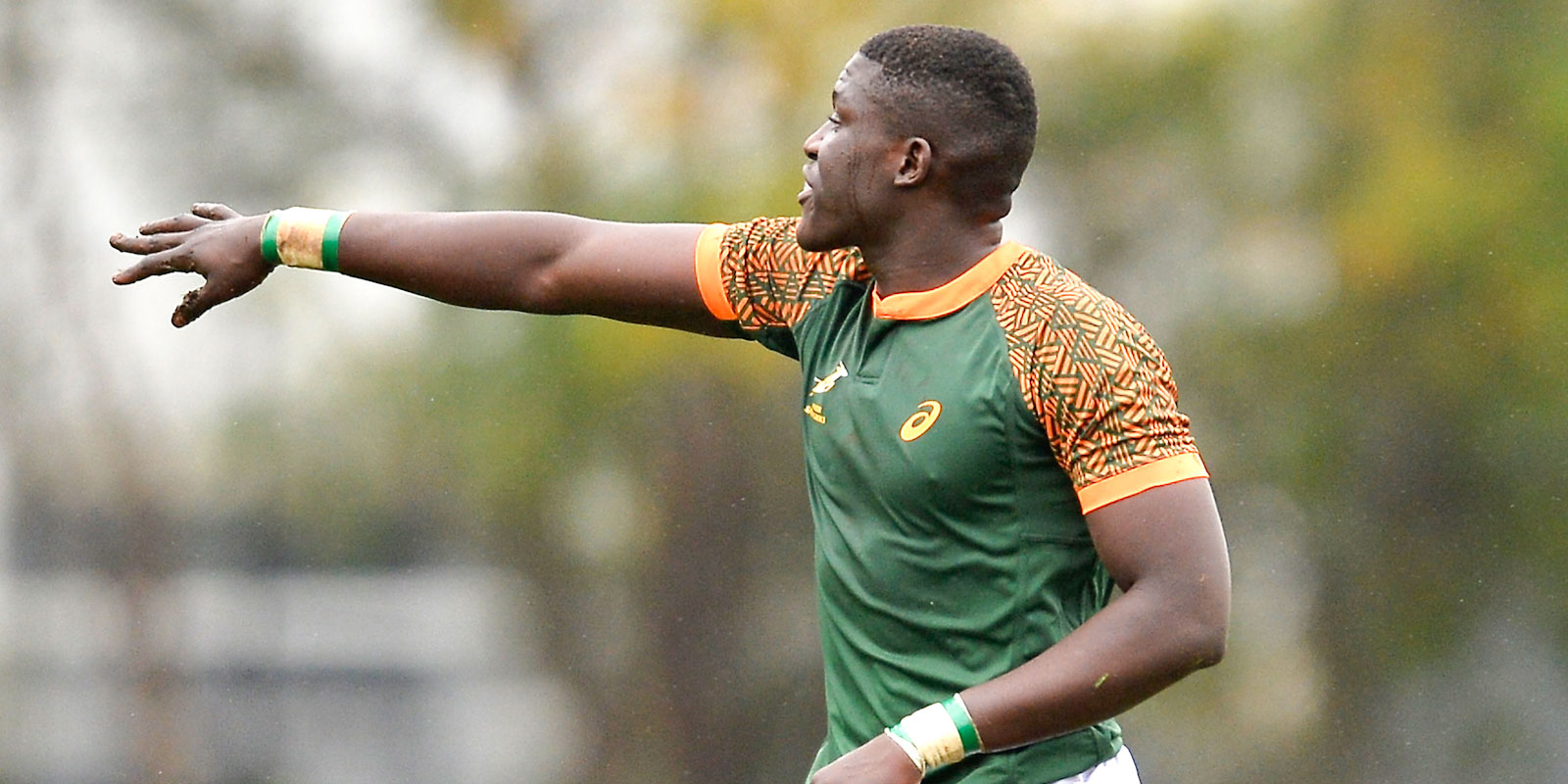 For Ningiza, the ambition to leave a trail burns strong and he wants to follow in the footsteps of Kolisi, a hero to the former East London resident.
"We share a name, where we come from, where we play provincially and the position we play in," he said.
"I want to follow his path as well, I am a Junior Springbok now, but the dream remains to play for the Springboks. And like Siya Kolisi, lift the World Cup and make everyone who supports you proud and the country happy."
Meanwhile, the Junior Boks have released flyhalf Jordan Hendrikse to join the Lions in Johannesburg on Sunday and he will not take further part in the U20 International Series.
U20 International Series third round fixtures (Monday 28 June 2021):
 South Africa v Georgia
Kick-off: 13h00
Referee: Morné Ferreira
TMO: Egon Seconds
Uruguay v Argentina
Kick-off: 15h00
Referee: Paul Mente
TMO: Egon Seconds