The Springboks are level on 14 log points with New Zealand on the Castle Lager Rugby Championship table and trail the All Blacks by 13 net points on points' difference, but with New Zealand facing Australia in their final pool match earlier in the day on Saturday, they will have the luxury of knowing exactly what they need to do to win the competition when the teams line up in Durban.
"Argentina have a chance to win the competition as well if Australia beat New Zealand, so their mind-set is that of a team that could make history by becoming the first Argentinean team to win the competition," said De Jager.
"It's a big game. We haven't won a full Rugby Championship tournament in a long time. But it's a privilege to contest for the title, and it's like a Rugby World Cup for us. As a child one simulates playing in a World Cup and Rugby Championship, so hopefully we can go out and do the country proud."
De Jager added: "Argentina are a tough team, and they play for the full 80 minutes. They are also proud of their nation and always play with passion. So, it is vital that we maintain our concentration for the entire match, and not have any soft moments."
Mbonambi was thrilled to be back in action in the green and gold after suffering a knee injury at training in the lead-up to the Test against the All Blacks in Johannesburg earlier in the competition and said: "I'm fortunate to be back with the Boks and we are using every opportunity available to prepare well. We're looking forward to the weekend.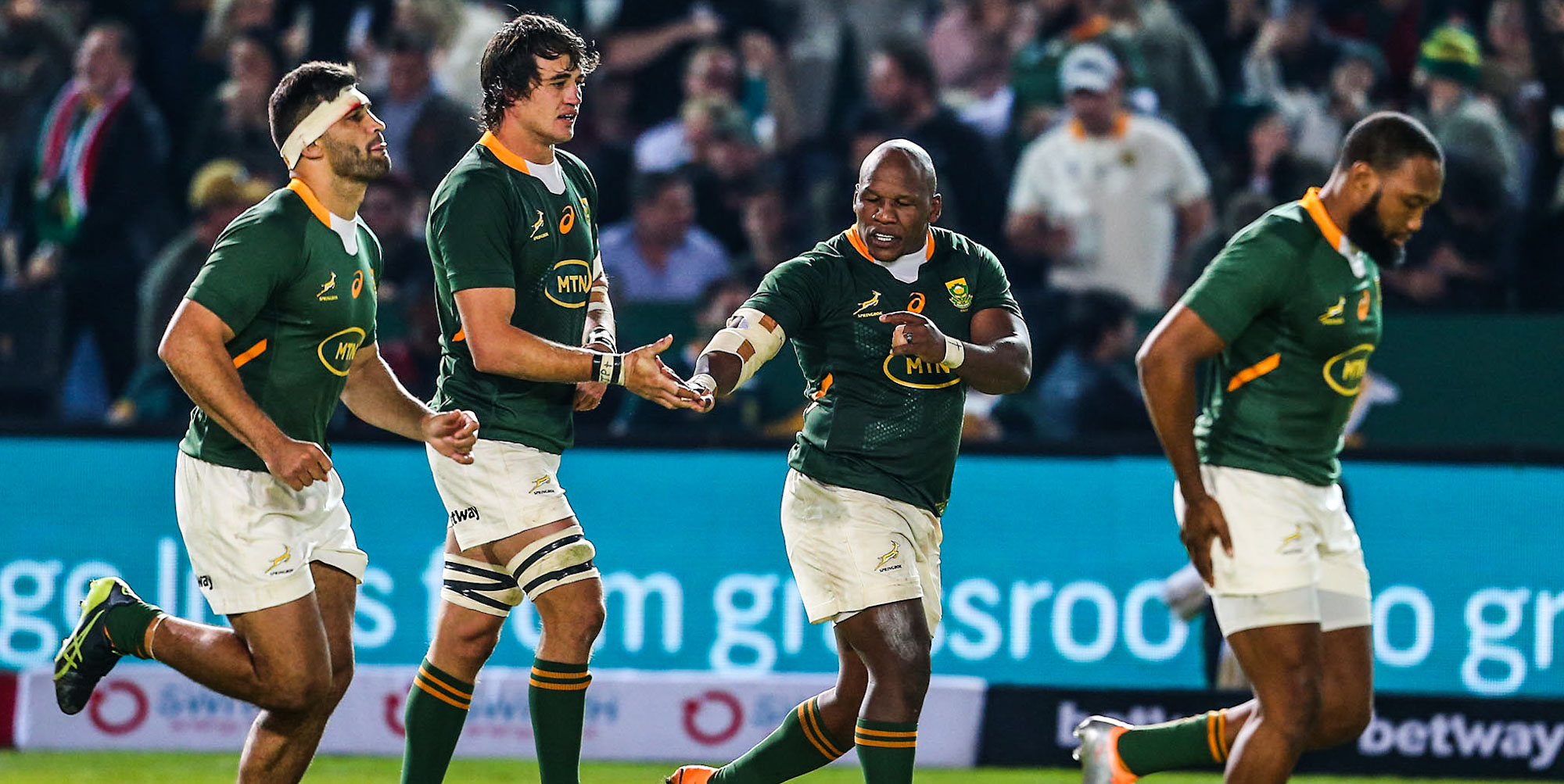 "I've done my rehabilitation and completed my return to training protocol, so it's great to be back. Malcolm is playing really well and the competition in the squad is tight, but it's really great to be back."
Mbonambi added: "It's important for us to win the Castle Lager Rugby Championship. We are ticking all the boxes at training, and we'll do everything we can to win it at home."
De Jager and Mbonambi spoke highly of the Pumas pack, with Mbonambi saying: "Argentina have a good front row and pack. They also have a player like Agustine Creevy, who is a good player, and he knows all the tricks in the scrums."
Zoning in on the set pieces De Jager said: "They have good lineout jumpers, and we expect the nothing different from them this week. We looked at our scrum and we want to apply pressure in that department. As a team that is a big pressure point for us."
De Jager added that while the Castle Lager Rugby Championship was a different competition to the Rugby World Cup, it would serve as good preparation for the international spectacle that will be hosted in France next season.
"We don't necessarily see this as preparation for the World Rugby Cup, for us it is about winning the Rugby Championship," said De Jager. "But that said it will be good to expose us to high-pressure games that could be compared to a World Cup knock-out game."