Etzebeth became the seventh player to his earn his 100th Test cap in the history of Springbok rugby, while Mbonambi became the 45th player to earn a half century of caps as the team wrapped up their three-match series against Wales with a 30-14 win in Cape Town.
The series win followed on another massive victory for the Springboks a little less than a year ago at the same stadium against the British & Irish Lions in the Castle Lager Lions Series.
"Our main goal was to win the series and we approached the match like a final," said Etzebeth.
"We trained well, and we managed to pull it through, and I think we may be in a few more situations like this.
"But it was special to have my family here and my fiancé (Anlia van Rensburg) singing the national anthem.
"Bongi also played his 50th Test, and he has been a warrior for Springbok rugby, so it was special to share this day with him."
Mbonambi was equally delighted with his achievement and said: "To be a Springbok is not an easy journey. It took me longer to get here than other players, but it was a special day.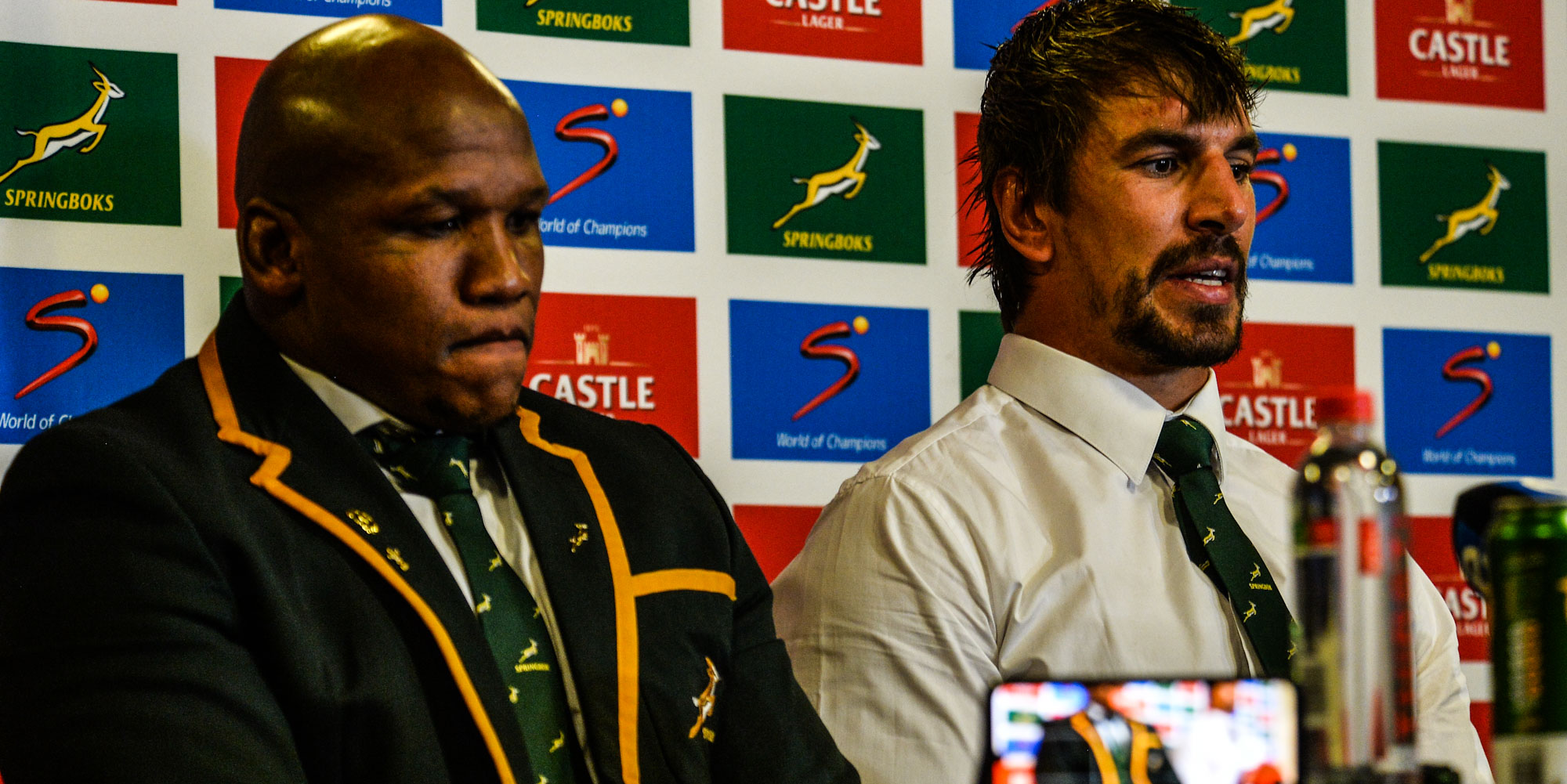 "As Eben said, we never made it about ourselves. As a team we stuck to the plan and the players put in their best efforts.
"My family was here as well, which was special, but the most important aspect is that we managed to secure the series win.
"It is a humbling experience to play 50 Tess, and hopefully I can be like Eben and make it to 100 Tests."
Etzebeth admitted that he had further career goals when quizzed about whether hoped to become the most capped player of all time, and said: "I have my goals, but I prefer to keep them to myself. To play my 100th Test was one of them and that came true today, and to be a member of such a small group of players to achieve it is an honour."
Commenting on the match in which the Springboks built on a 17-8 halftime lead before sealing the 30-14 victory, Etzebeth said: "Many wrote off Wales after their performance in the Six Nations, but they are tough players, and it was a difficult series.
"We will have the week off and then we will prepare for the Castle Lager Rugby Championship which kicks off with two matches against the All Blacks at home."
Mbonambi said the series victory was not only for the team, but the country as well.
"Winning the series was vital for us," said Mbonambi. "We know every country will be coming for us, but this was not just about the Springboks. It was for the supporters and our country."