Etzebeth will become the seventh – and youngest – Springbok in history to earn his 100th Test cap when he takes the field at the DHL Stadium, while Mbonambi will earn his 50th cap, but for Springbok captain Siya Kolisi and assistant coach Mzwandile Stick, winning the game is the top priority for themselves, the nation and their team-mates.
The teams will enter Saturday's game – which kicks off at 17h05 and will be broadcast live on SuperSport – with one win apiece, and while victory for the Springboks will kick off the season on a strong note as they prepare for the Castle Lager Rugby Championship, Wales will be desperate to secure their first series win in South Africa, meaning neither team is expected to give an inch.
Kolisi was satisfied with the team's preparation after they arrived in Cape Town on Friday morning shortly before their captains run after training in Hermanus for the week and said they have been working hard to improve the areas of their game that let them down last week.
"The preparation has gone well. Wales are a tough team; they don't stop playing for 80 minutes, but we are looking forward to this weekend," said Kolisi.
"We looked at last week's game and where they were strong, and we've been working on that and on improving our game."
The Bok flanker and skipper was not intimidated by the fact that Saturday's match essentially marked a final in the series: "We've been in these situations before and it builds character. The coaches want us to be in situations such as these, so this is nothing new for us.
"But I am sure Wales have been in these situations too. It is a great way to start a season like this because we can definitely build from it."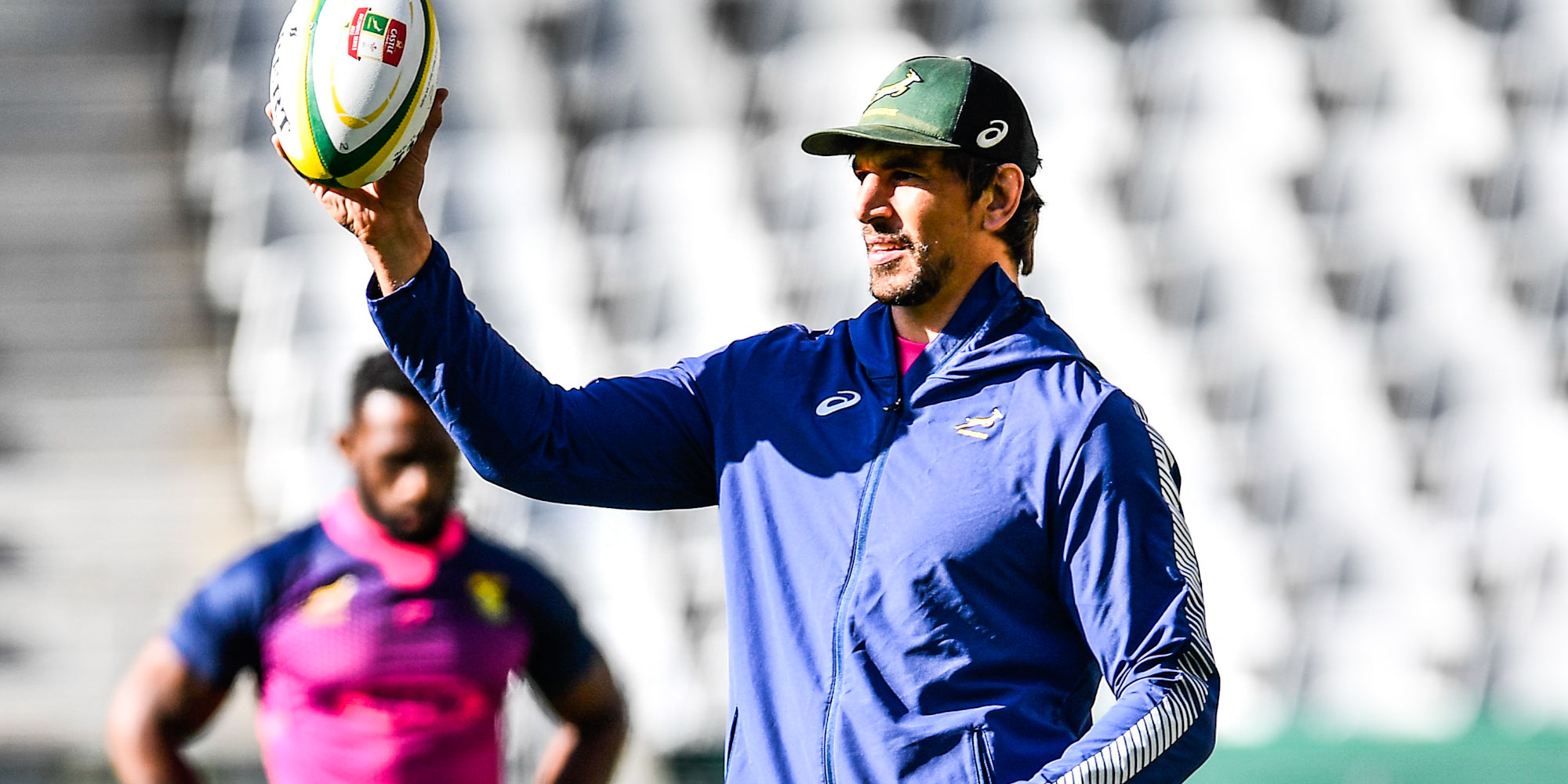 Stick said this match would serve as a good yardstick for the Boks to measure where they are as a unit as they look forward to the rest of the season.
"We are still in a building phase to the Rugby World Cup, and for us it is great to win games," said Stick.
"Last week we were not happy with the result. We had several opportunities which could have allowed us to put them away, but we didn't use them.
"This week will probably tell us where we are as a team. We have not doubt it is going to be another big tussle, but we will do everything we can to win."
He added: "Wales have a similar style of play, and they can feed off the scraps and create something from nothing, so we are aware of the challenge that lies ahead."
Of Etzebeth and Mbonambi's career milestones, Kolisi said it would certainly serve as one of the motivational factors for the team.
"The game itself is already motivation for us as a team," said Kolisi.
"There have not been many who have worn this jersey and I am honoured for those who have worn this jersey with pride.
"This is a special occasion for Eben and his family. It is special to achieve what he has and to be the youngest player to achieve it makes it even more remarkable, so we are happy for him, and for Bongi, and we want to win this match for them, but more importantly for the Springboks and the people of South Africa. It would be amazing if we could make them and the country happy."