The Xerox Golden Lions U21s, who entered their final pool match on Sunday in pole position for the remaining spot in the grand finale thanks to a superior points' difference over the Toyota Cheetahs, were committed on attack and defence and their efforts paid off as they scored an impressive seven tries.
The Vodacom Blue Bulls U21s, who had a bye this weekend, booked their final berth in style in their closing pool match with an emphatic 72-26 win over the Cell C Sharks last week.
The result not only paved the way for the Pretoria outfit to have a shot at defending their title, it also left them in the comfortable position of being able to sit back this week as the top team on the standings.
In the first match on Sunday, the Toyota Free State did well to capitalise on their chances for a rewarding 40-21 victory against the Cell C Sharks.
The Cheetah cubs led from the start and outscored their opponents six tries to three for a well-deserved bonus point victory.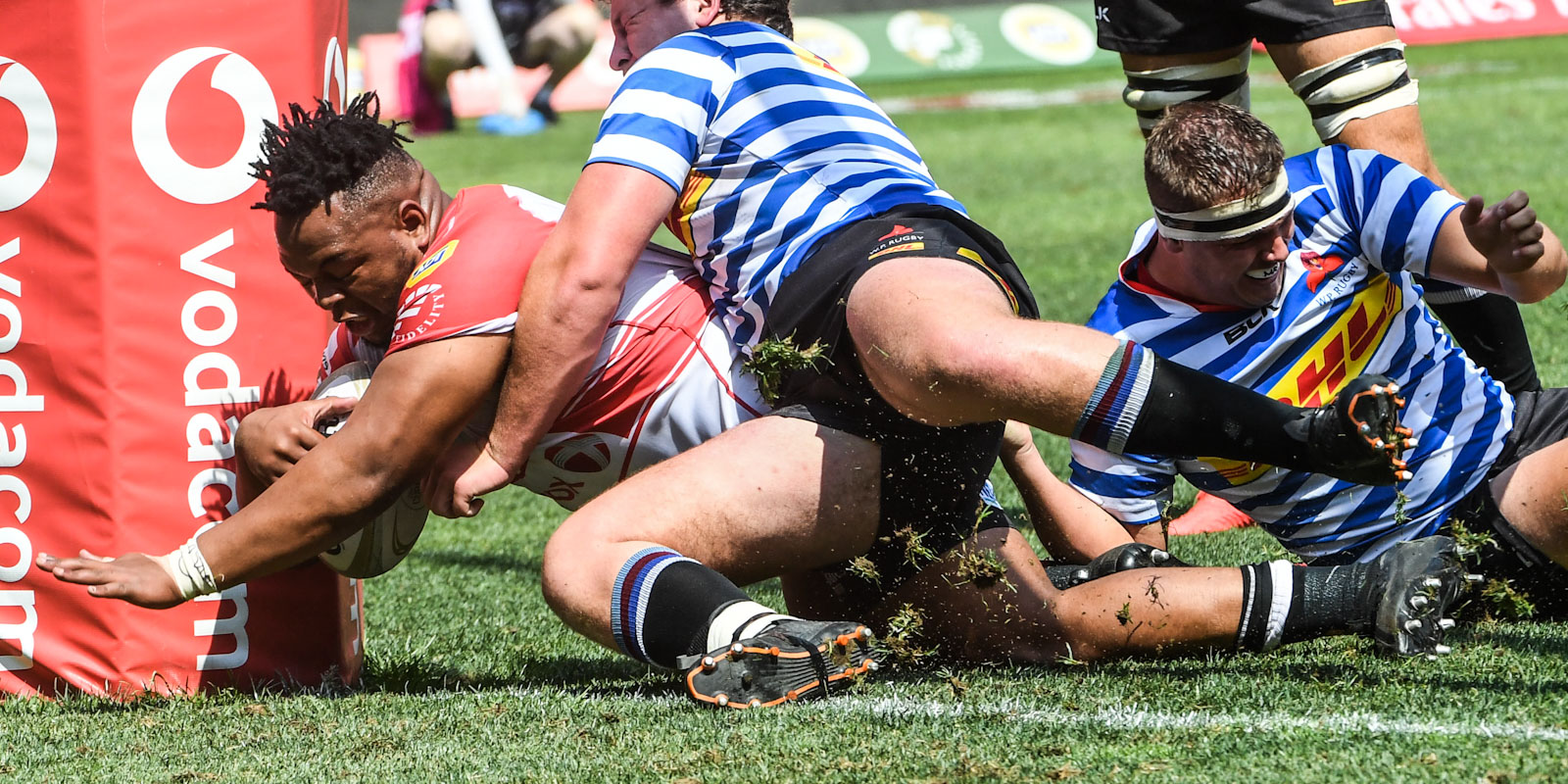 Seven try romp for Xerox Lions U21
The Xerox Lions' patience on attack and efficiency at taking the points on offer steered them to a rewarding 54-19 home victory against DHL Western Province and secured their spot in the Final of the SA Rugby U21 Championship.
The hosts were calm and collected on attack in the first half, launching regular attacking spells, while Luke Rossouw (centre) was on form with the boot, which saw them build up an encouraging 23-7 halftime lead.
They continued to show their class in the second half, adding five tries to take their tally to seven – with Francke Horn (replacement loose forward) and Runaldo Pedro (scrumhalf) earning braces – and with DHL Western Province battling to make their presence felt, the result was never in doubt.
Rossouw put his team in the lead in the seventh minute with a penalty goal, and he added a second long-range three-pointer 11 minutes later before Junior Springbok prop Asenathi Ntlabakanye crashed over for their first try from a pick-and-go in the 26th minute.
Horn crossed the chalk for the Xerox Golden Lions' second try two minutes later as they took advantage of the unorganised defence and spread the ball out wide. This handed the home side a 20-0 lead.
DHL WP finally got on the scoreboard in the 36th minute compliments of a penalty try following a powerful scrum, but the hosts had the last say going into the break with Rossouw kicking his third penalty goal to stretch their lead to 23-7.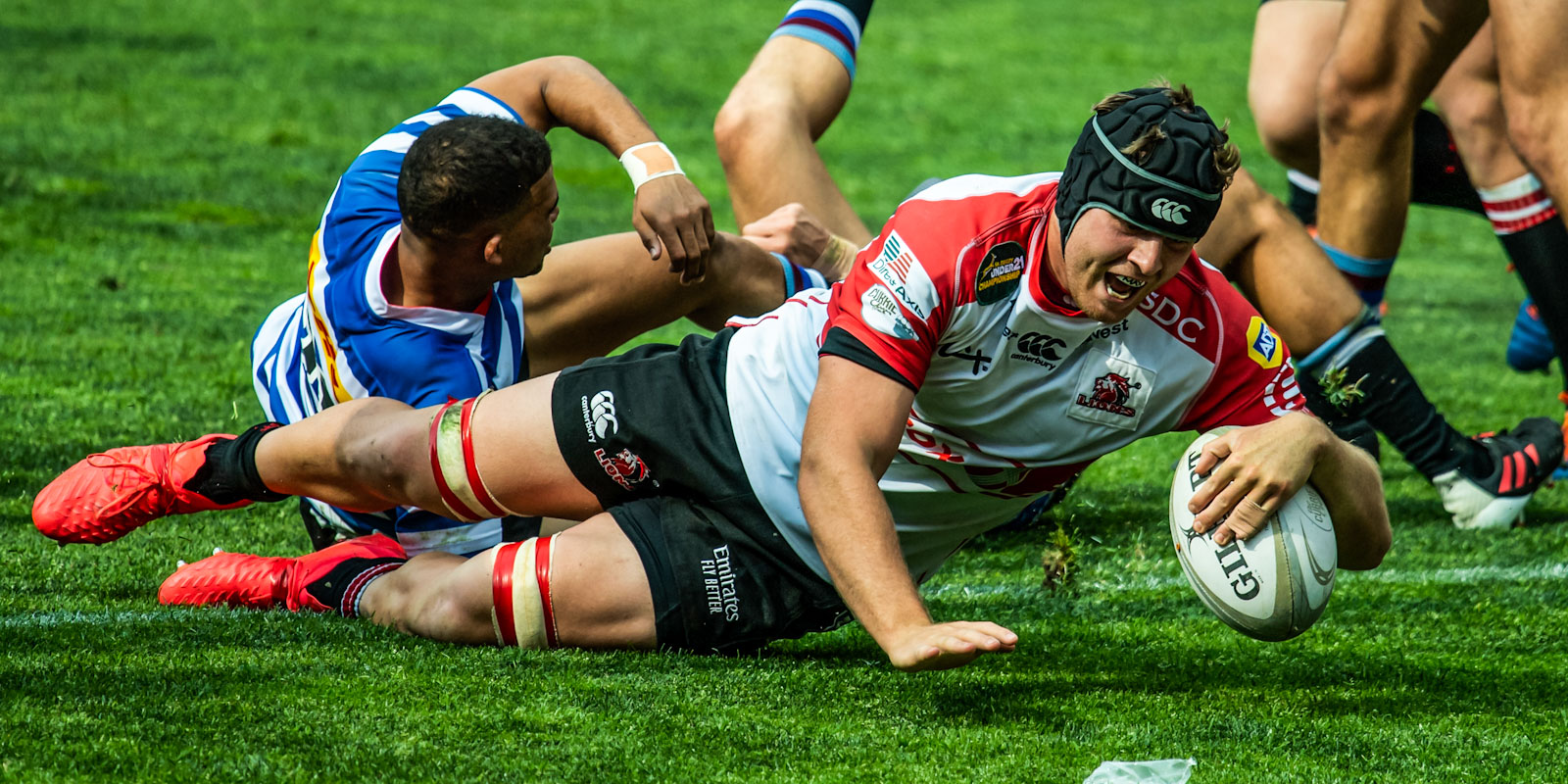 The Xerox Lions struck again less than 50 seconds into the second half with Ngia Selengbe (wing) forcing his way through in the corner, and they racked up their fourth try minutes later after a stunning break by Emmanuel Tshituka (lock) who delivered a perfect pop pass to Pedro (scrumhalf) to touch down.
The visitors launched a determined counterattack and it paid off with Jarrod Taylor (flank) beating two defenders to get over in the corner, but this was cancelled out almost immediately as Pedro tapped the ball forward and gathered it to score his second try and push their score to 40 points.  
They continued to test the visitors with their balanced attack and it paid off as Tshituka scored their sixth try in the 65th minute from a strong rolling maul, and Horn followed with his second five-pointer with 10 minutes left to play after receiving the ball at depth close to the tryline.
DHL Western Province refused to give up and added a consolation try in the 72nd minute thanks to their captain Marcel Theunissen (loose forward) from a maul, but this was too little too late as the hosts walked away with a 54-19 victory.
Scorers:
Xerox Golden Lions 54 (23) – Tries: Asenathi Ntlabakanye, Francke Horn (2), Ngia Selengbe, Runaldo Pedro (2), Emmanuel Tshituka. Conversions: Luke Rossouw (5). Penalty goals: Luke Rossouw (3).
DHL Western Province 19 (7) – Tries: Jarrod Taylor, Marcel Theunissen; Penalty Try. Conversion: Christopher Schreuder.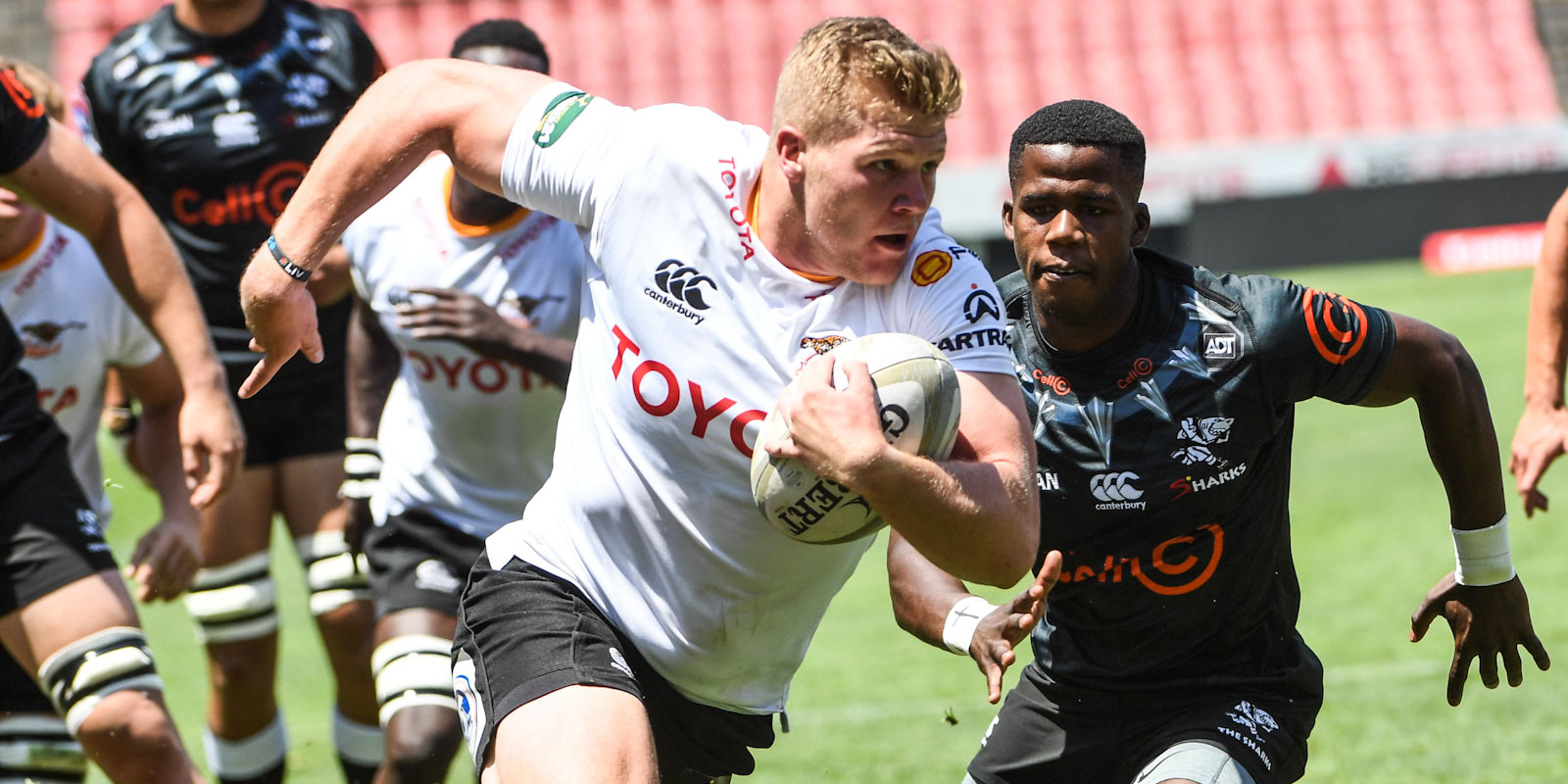 Toyota Free State U21s finish with a flurry
Toyota Free State made better use of their opportunities as they beat the Cell C Sharks by 40-21 in their final pool match of the SA Rugby Under-21 Championship in Johannesburg on Sunday.
The Cheetah cubs led from start to finish and scored six tries to three for a well-deserved bonus point victory.
Both teams were full of running but also solid on defence, which led to nine tries in the match. While the Cell C Sharks' forwards had the upper hand at times, they did not play with enough patience on attack and often turned the ball over in good positions on the field.
On the contrary, Toyota Free State showed more composure, used their opportunities better and hit gaps in the midfield on a few occasions with Shayne Bolton (centre) leading the charge.
The Free Staters started like a house on fire, making the most of their opportunities to score three converted tries in the first 12 minutes.
First Bolton rounded off in the fourth minute after a big midfield break from an attacking lineout move in the fourth minute.
Five minutes later the Free Staters perfectly executed a superb lineout move – with three close passes amongst the forwards – for Janus Venter (hooker) to go over untouched.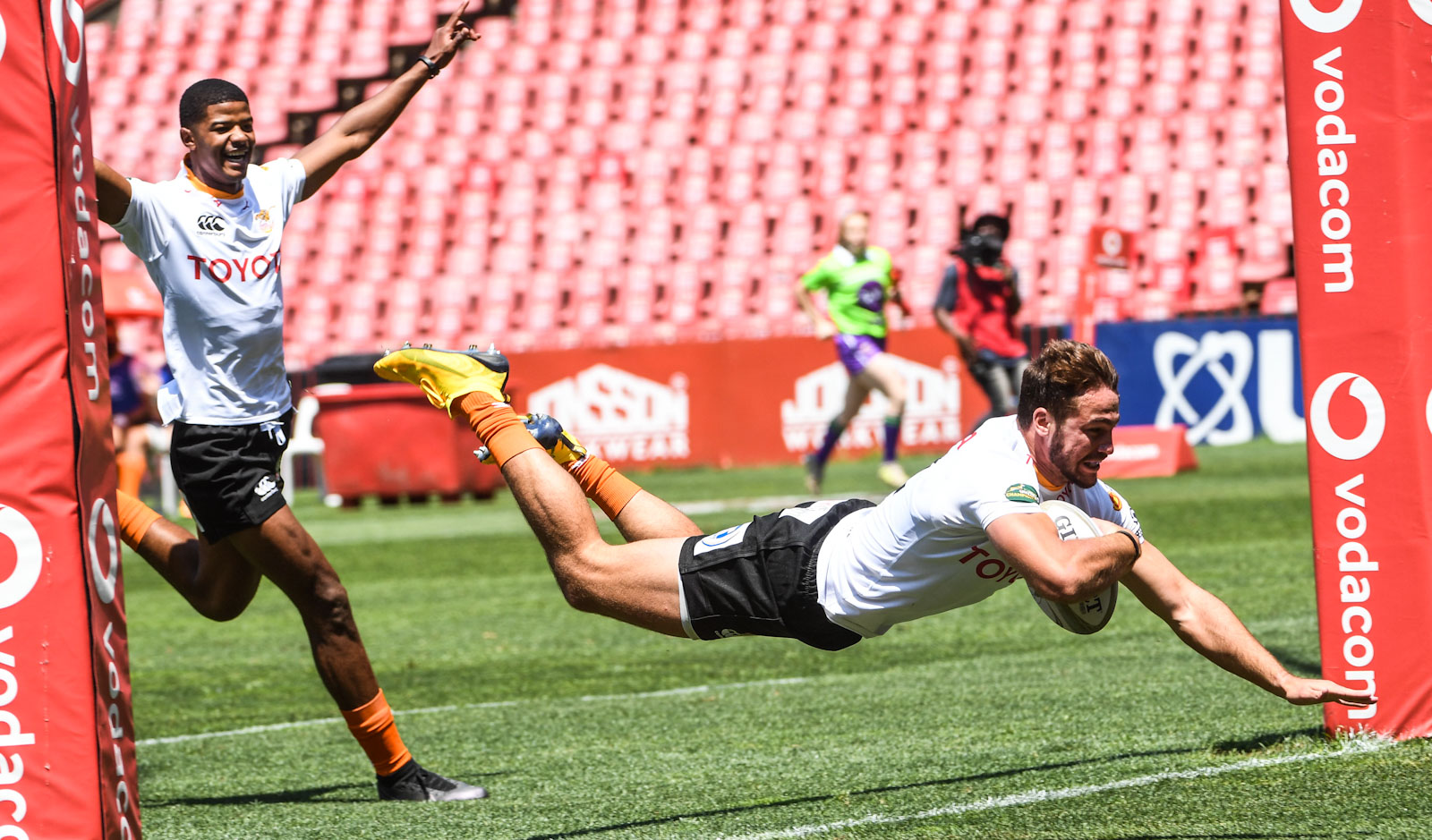 And a mere three minutes after that, with the Cell C Sharks pushing hard deep in Toyota Free State territory, the men in white made the most of a turnover to race away with Siyanda Cele (wing) scoring after some great handling by Bolton and his midfield parter, Conan Le Fleur.
Charles Williams converted all three tries as Toyota Free State took a well-deserved 21-0 lead.
At that stage it looked like there was only one team on the field, but the Cell C Sharks started playing with more composure and scored two tries of their own in the final 15 minutes of the first half.
Adam Mountfort (flank) went over from a lineout drive and that was followed by a well-worked try by Thaakir Abrahams (fullback), three minutes before the break, in the corner off the back of a monstrous scrum by the KwaZulu-Natalians.
With Murray Koster (flyhalf) adding both conversions from tricky angles, the teams went into the break with the Cheetah cubs holding a 21-14 lead.
The Free Staters started the second half like they did the first when Cohen Jasper (fullback) went over after a great backline move from a lineout that included a great break by Le Fleur from a lineout.
The Cell C Sharks could not shake their try-line jitters as they kept on turning over possession close to the Cheetahs' tryline.
On the hour mark, Toyota Free State yet again took the gap – literally and figuratively – when Bolton broke the Sharks' defensive line to put Juandre Sabbat (wing) over for his team's fifth try and a commanding 33-14 lead.
Two minutes later, the Cell C Sharks were back on the attack in the Free Staters' 22, and this time they held onto the ball with DJ Falconer (centre) running a great line to score. Koster added the extras to make it 33-21 with just over 15 minutes to go.
But the last say belonged to Toyota Free State when they yet again scored from a counter-attack that started in their own half. This time Le Fleur dotted down after Cele raced down the right touch line before giving the ball to his team-mate for a deserved try.
Scorers:
Toyota Free State U21 40 (21) – Tries: Shayne Bolton, Janus Venter, Siyanda Cele, Cohen Jasper, Juandre Sabbat, Conan Le Fleur. Conversions: Charles Williams (4), Franco Smith.
Cell C Sharks U21 21 (14) – Tries: Adam Mountfort, Thaakir Abrahams, DJ Falconer. Conversions: Murray Koster (3).