Boasting fine leadership and rugby skills and a determined attitude, Booi is a true inspiration not only to those around her, but also to young women aspiring to play rugby. It is these traits that makes her the second of 10 Springbok Women's 'Unstoppables'.
The 'Unstoppables' is the second phase of World Rugby's 'Try and Stop Us' women's rugby campaign, which was launched in 2019 with the objective of lifting the profile of women's rugby, and attracting new fans, players and investors to the game.
For Booi rugby has not only provided priceless opportunities on and off the field, it has also been at the centre of a personality switch which saw her transform from an introvert into leader.
"Rugby broke me out of my very shy way of life and helped me become a true version of myself," said Booi.
"My team-mates, the management staff I have worked with and many other people I have encountered in my rugby career along the way helped me build confidence and become who I am today."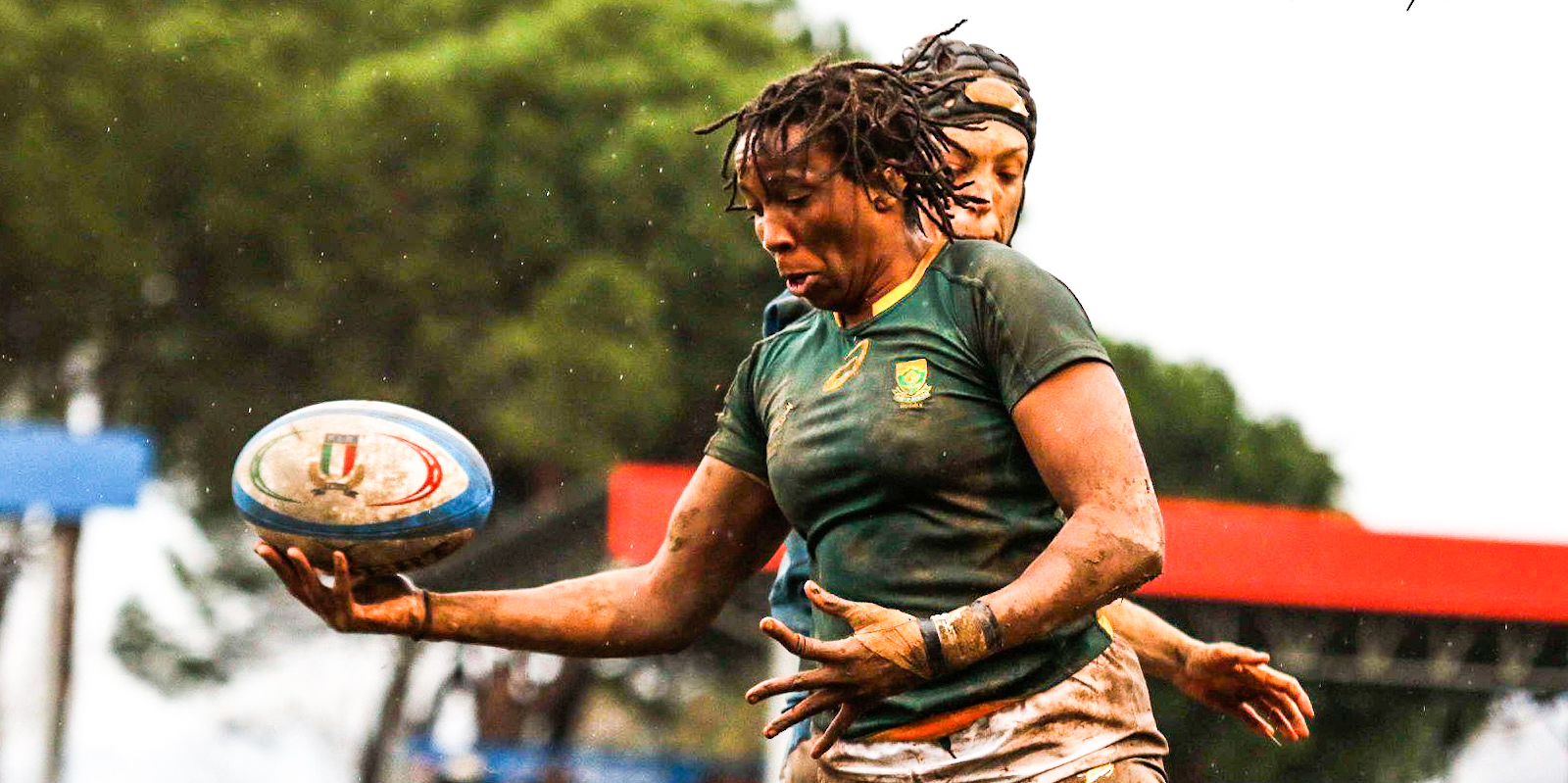 Booi's illustrious rugby career, which has seen her participate in two Rugby World Cups (2010 and 2014) and represent the Springbok Women's Sevens team to date, has had its ups and downs, with a handful of injuries posing challenges along the way.
But this only served to strengthen the 35-year-old's resolve.
"The biggest obstacles in my career have been the injuries," said Booi.
"I've broken a foot, had a fractured cheek bone and tore my Achilles tendon, but thanks to a positive attitude and a dedicated approach to my recovery and rehabilitation, I managed to overcome it.
"The biggest lessons rugby has taught me on the field is the value of discipline and hard work, and off the field, the importance of good relationships with my team-mates."
The Business Management student – who is in the final year of her studies at the Cape Peninsula University of Technology – was not exposed to rugby as a young girl, but rather took up the sport later in life, as cricket was the sport of choice in her village.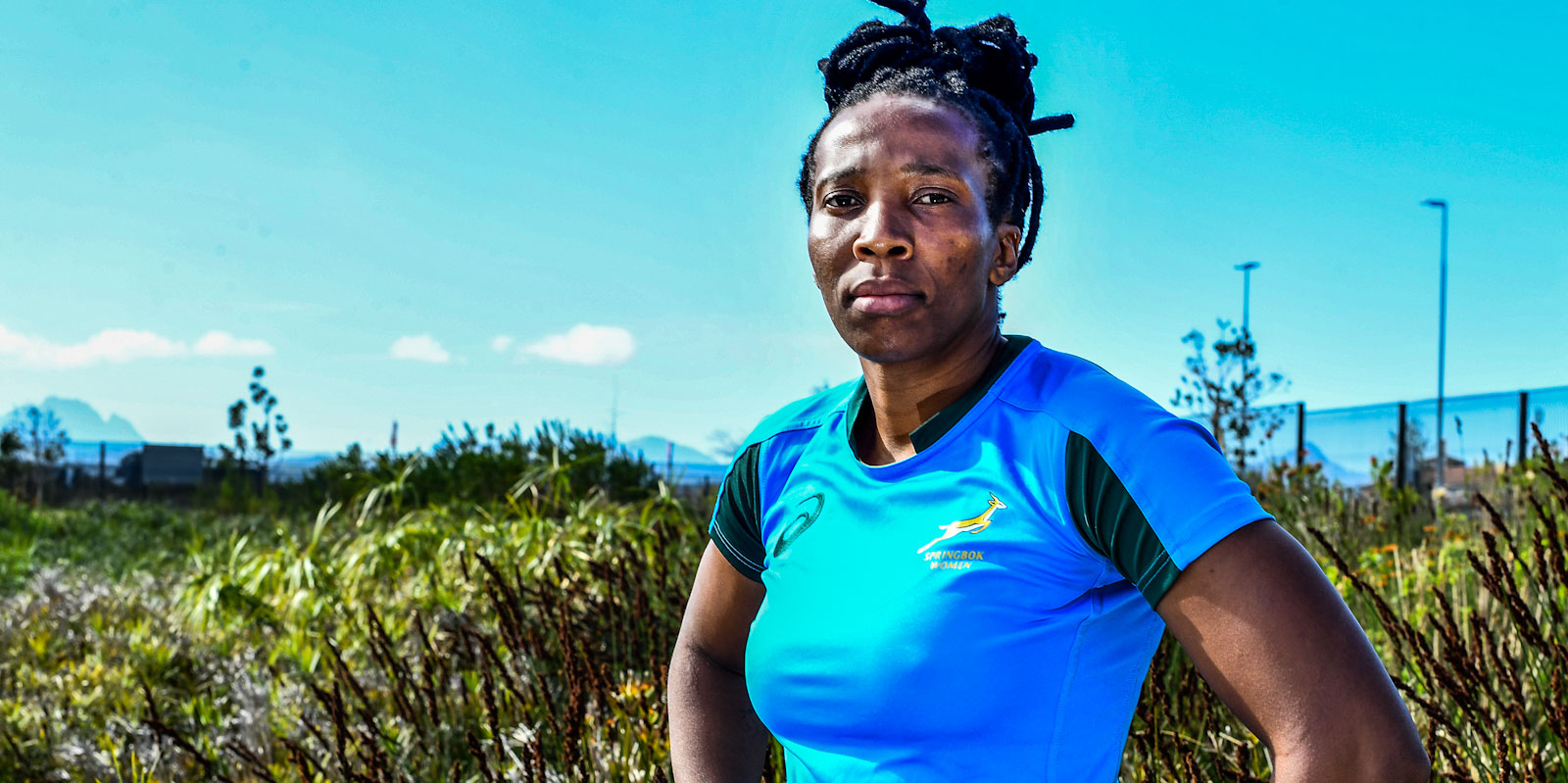 "As a young girl I didn't know what rugby was even though I played a number of other sports," said Booi. "But after being invited to join a training session, I decided to take up rugby, and it wasn't long before representing the Springbok Women became a dream."
Several people have contributed to Booi's success on the field, but she says her parents (Sindiswa Booi and Mzuzu Quma) have been the most influential in laying the foundation for her career.
With the 2021 Rugby World Cup less than a year away, Booi's main goal is to play her way into coach Stanley Raubenheimer's squad for the international showpiece in New Zealand.
"It would be amazing to participate in my third Rugby World Cup, so giving everything to be the best player in my position is my main goal for now," she said.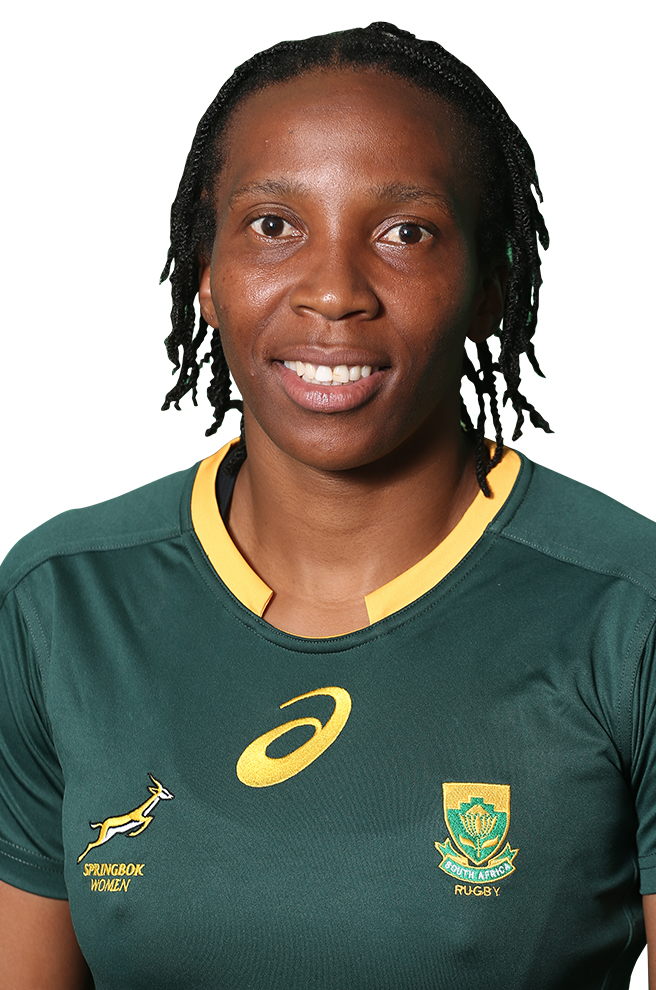 Q&A:
Favourite food: Umphokoqo (A traditional crumbly maize meal simmered in water and served with sour milk).
Main interests outside of rugby: Fashion and running
Role models: My parents. They have supported me through thick and thin in everything I have done and achieved up to now, as well as in my studies
Career Highlights: Representing both the Springbok Women's and Springbok Women's Sevens teams, participating in the 2010 and 2014 Rugby World Cups, and being named SA Rugby Women's Top Achiever and Western Province Women's Player of the Year in 2018
What makes you Unstoppable: My constant desire to keep learning and my determination to avoid taking shorts cuts.