Not only did the stay in the Brittany region provide the squad with a much-needed opportunity to put their heads down and do some serious training, but they also played a tough Test against France on Saturday and despite the 46-3 score line, it turned out to be an outcome that left the South Africans smiling for various reasons.
Apart from Nolusindiso Booi and Tayla Kinsey – who count amongst a group of players who have not played Test rugby in more than two years – none of the players have faced a top five team before.
Despite the hospitality and scenic beauty of the region, the departure to Wales could not come soon enough for the South Africans, who now want to front up to their next challenge – facing Wales in Cardiff on Saturday.
Assistant coach Laurian Johannes-Haupt said they are looking towards Saturday as another opportunity to improve and develop their style.
"The reality is that we have not played enough rugby at this level in recent times," she said.
"That is why our performance against France was so meaningful to us as coaches and why we are keen to test ourselves against Wales.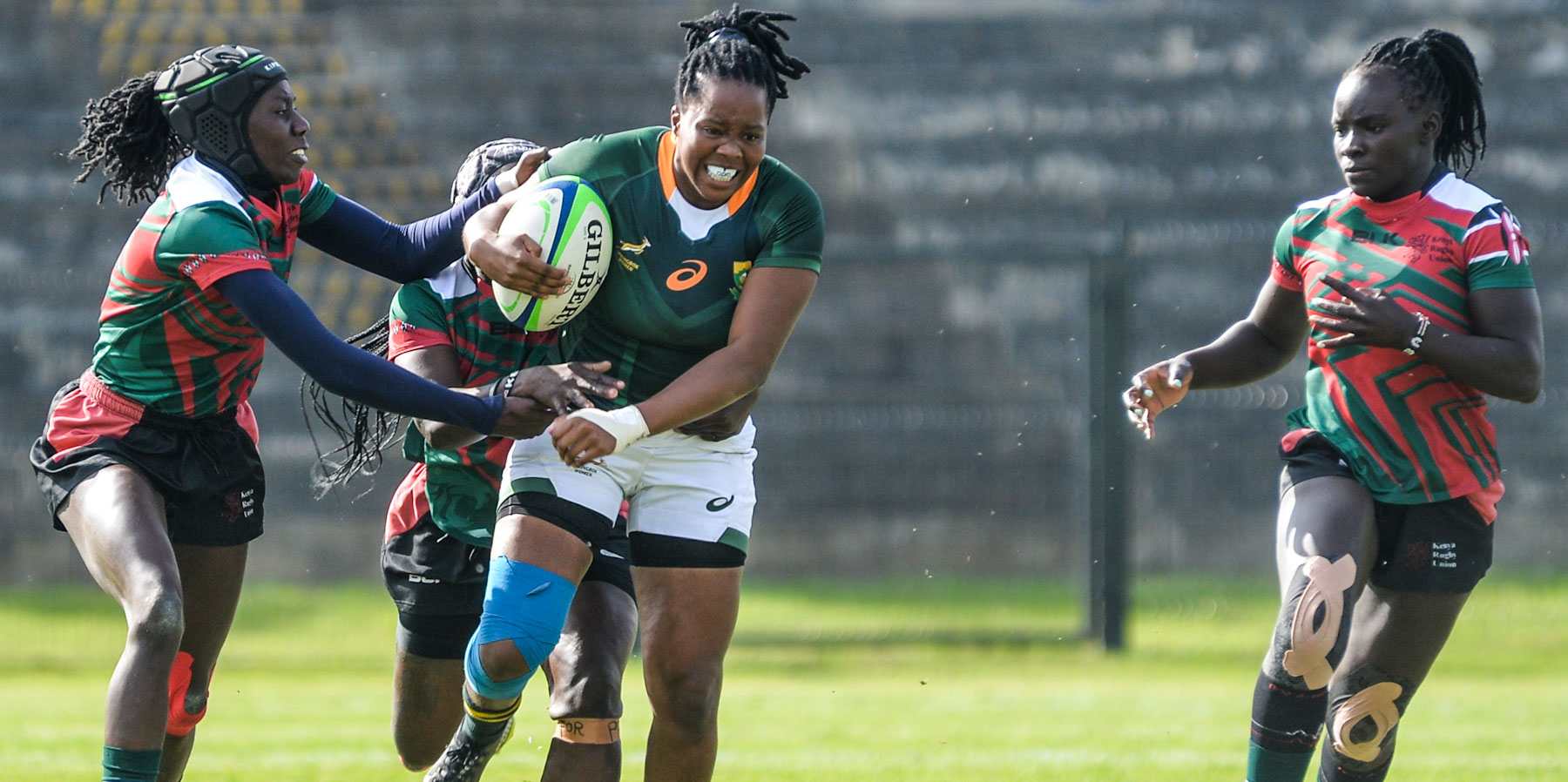 "We learned from the outing – massively in fact – but the real bonus for us was the fact that we realised that we are not far off and that we can compete. The game time for the players was valuable beyond measure.
"We came through the French game with a lot of positives and the challenge will now be to see how much we have grown from that outing. Wales will be very physical and will come hard at us, but the team will be ready.
"We gained a lot of confidence from the fact that we could stand up against the French and will fancy our chances against Wales. We respect them, but we are travelling to Cardiff with the knowledge that we will be better than last week."
Johannes-Haupt said the outcome of the tour is straight-forward: "The more we play, the better we will become.
"We are really happy to be on this tour and to be given this opportunity to play and improve. If we can continue on this pathway and get more games before the Rugby World Cup in New Zealand next year, we will be a much better team for it."
Chumisa Qawe (inside centre) said the opportunity to travel to Europe for the first time to play against teams ranked higher than the Bok Women is significant in their development as players. It also gives them the opportunity to compete against teams with different styles and strengths.
"We looked at clips from Wales – they like to use their forwards in a physical battle. We will be ready, and I think there will be a good tussle between the backlines as well," said the midfielder, who played in her fifth Tests last weekend.