While the Boks come off a morale-boosting 23-18 victory against Wales in Cardiff, Scotland will enter the match with confidence after pipping Australia 15-13 at home on Sunday, and Davids warned that the hosts would be charged up to build on this.
Adding spice to Saturday's match-up, former Springbok scrum coach Pieter de Villiers is now Scotland's scrum coach, which will make the scrums, in particular, a key contest.
"Pieter de Villiers is a very good scrum coach," said Davids.
"I worked with him during two World Rugby U20 Championship campaigns with the Junior Springboks and he understands the South African mentality.
"We've seen what he has achieved with the Scottish forwards, so they'll select a technically good and competitive pack.
"That said, our focus is on what we'd like to achieve, and I have to commend Daan Human (Springbok scrum coach) for the work he's been doing with our pack of forwards.
"We are obviously constantly striving to become better (in all the aspects of our forward play), and we are wary of the fact that the different playing conditions will also be a factor for us.
"This means we have to be tactically and technically sound this weekend to get the desired result."
Davids added: "We pride ourselves on our lineouts and scrums and we are satisfied with the outcomes in these areas, but there is work to do to improve on this further.
"Having watched the match between Scotland and Australia, we know those will be tough areas of the game."
Davids, however, expected Scotland to bring a lot more to the field than forward physicality.
"Their style of play involves keeping ball in hand and they use the length of the field," said Davids.
"And with this game plan having earned them success last weekend, we believe they'll bring the same this weekend.
"Finn Russell (Scotland flyhalf) is a good player and he has experience around him, so they'll ask a lot of questions during the game and we have to be ready for that."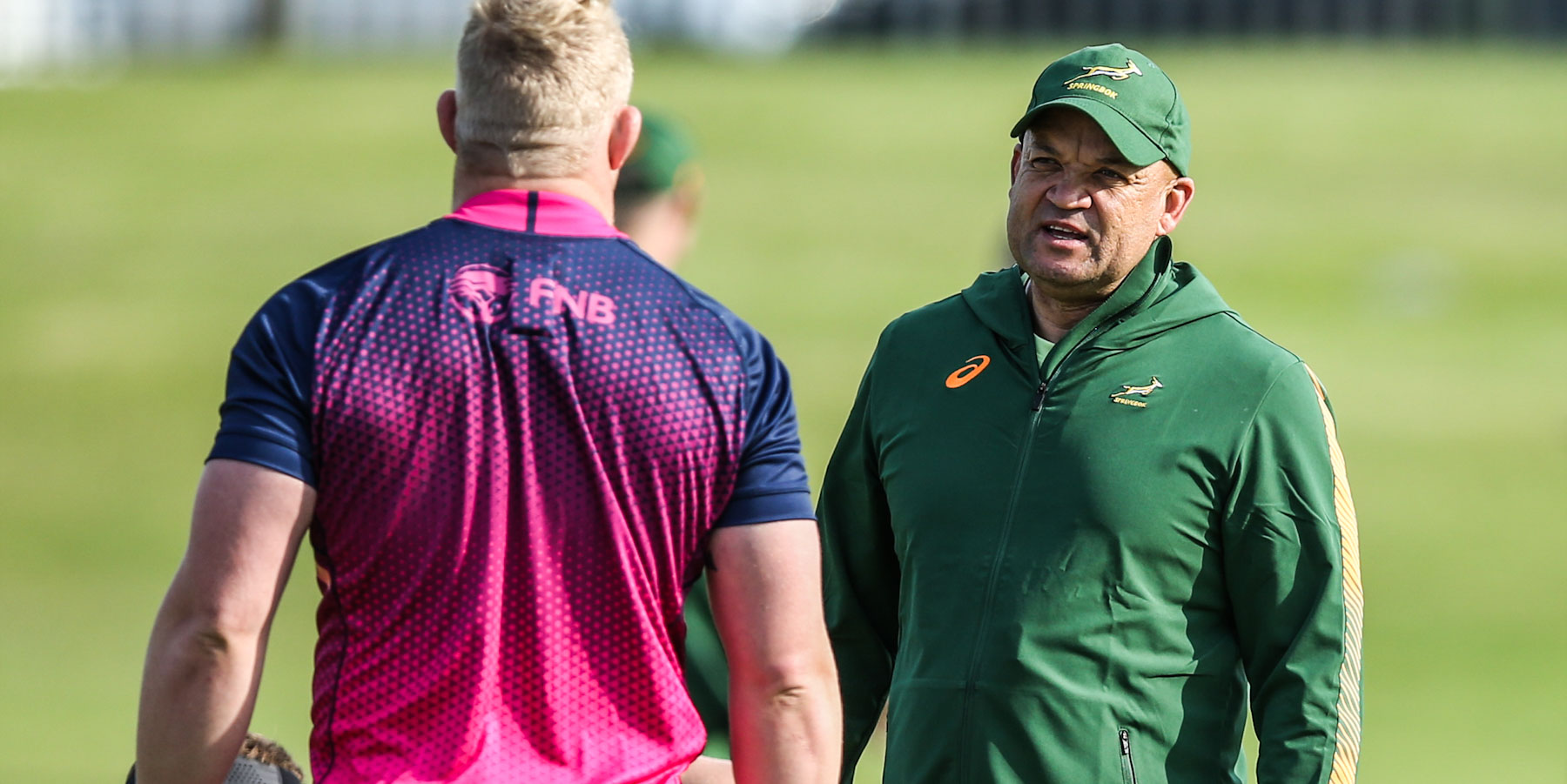 Springbok utility forward Franco Mostert also spoke highly of Russell's influence within the team, but he said they had to look at all the threats Scotland posed.
"Finn Russell is a good player, but we don't look at individuals, we look at a team as a whole," said Mostert.
"They played running rugby the weekend and they'll want to back it up this weekend."
Looking back at his last match at Murrayfield in 2018, Mostert said it was a tough field to play at.
"I played here in 2018 and it was a tough game, but fortunately we managed to pull through for the win," said the player who doubles up at lock and flank in the green and gold jersey.
"They play for their passionate crowd, and we know that it is going to take a big team effort for us to do well this weekend."
On the injury front, Davids reported that the only player who was in doubt for selection for the Test was Damian Willemse (utility back), who was forced to leave the field early the in first half against Wales after taking a knock to the head.
"Damian Willemse has concussion and he will have to follow the return to play protocol, which could place him in doubt, but everyone else is fine and is available for selection," said Davids.
"But Sbu Nkosi joined us on Sunday and he'll start training with the team today, so we'll start assessing where he is."
The match kicks off at 13h00 (15h00 SA time) and will be broadcast live on SuperSport.