The Leopards lifted the Carling Currie Cup First Division trophy for the first time since 2015 when they beat the Down Touch Griffons in a tense final in Potchefstroom on Friday, with the result still in the balance until the last play of the match, which took place in cold and windy conditions.
With two Premier Division games to go, the Vodacom Bulls and Cell C Sharks top the standings with 39 and 35 points respectively, followed by the New Nation Pumas (27), Tafel Lager Griquas (26), DHL Western Province (25), the Sigma Lions (24) and Toyota Cheetahs (21).
Of the chasing pack, the men from Johannesburg have played 10 matches and will have to win both their remaining fixtures to be in with a shout of reaching the playoffs, while the other four sides still have three games to go.
And after Wednesday's three clashes – in Nelspruit, Bloemfontein and Cape Town – there will be a much clearer picture of who will in all likelihood travel to Pretoria and Durban for the playoffs.
Vodacom Bulls' depth and power overwhelm Sigma Lions
The Vodacom Bulls cemented their position at the top of the Carling Currie Cup table with a dominant 48-21 win over the Sigma Lions at Emirates Airline Park on Saturday afternoon.
With both coaches having overhauled their teams following taxing midweek matches, the superior depth of the defending champions proved decisive. It was a complete performance by the men from Pretoria, who held a one-point lead at the break before going on to blow the hosts away in the second half.
Ultimately, Jake White's side outscored their neighbours by seven tries to two for a full-house of log points, whilst leaving the Sigma Lions with nothing to show for their efforts and stuck outside the top four on the standings.
Scorers:
Sigma Lions 21 (16) – Tries: PJ Steenkamp, Nathan McBeth. Conversion: Jordan Hendrikse. Penalty goals: Hendrikse (3).
Vodacom Bulls 48 (17) – Tries: Janko Swanepoel, WJ Steenkamp, Chris Smith, Gerhard Steenekamp, Johan Goosen, Madosh Tambwe, Zak Burger. Conversions: Smith (5). Penalty goal: Smith.
Cell C Sharks too strong for 14-man Toyota Cheetahs
The Cell C Sharks had to dig deep to beat the Toyota Cheetahs by 38-31 in their Carling Currie Cup clash in Durban on Sunday afternoon, with the visitors never giving up despite being reduced to 14 men early in the second half.
When Jacques Potgieter was red carded in the 43rd minute, the hosts were leading by a point, but they scored almost immediately with warning lights going on for the Free Staters.
The visitors deserve a lot of credit for never giving up and in the end, with the Cell C Sharks reduced to 13 men with two yellow cards in quick succession, the Toyota Cheetahs could still salvage a draw, but it wasn't to be as the hosts scored at crucial times to keep the scoreboard ticking over and maintaining a two-score lead for most of the second half.
Scorers:
Cell C Sharks 38 (19) – Tries: Thaakir Abrahams (2), Kerron van Vuuren (2), Henco Venter, Cameron Wright. Conversions: Boeta Chamberlain (3), Lionel Cronje.
Toyota Cheetahs 31 (18) – Tries: Evardi Boshoff, Craig Barry, Cameron Dawson, Robert Ebersohn. Conversion: Brandon Thomson. Penalty goals: Thomson (3).
DHL WP and New Nation Pumas in thrilling stalemate
DHL Western Province and the New Nation Pumas played to a 40-all draw in a pulsating Carling Currie Cup clash at Newlands on Sunday, where the skill and conditioning of both sides were on display in a high-octane and high-scoring affair.
The teams maintained an incredibly high pace for the full 80 minutes of the action-packed clash, which saw four tries being scored in the first quarter, three in the second, two in the third and three in the fourth on a perfect afternoon for running rugby.
The Capetonians led the dance and threatened to pull away on a number of occasions, but the never-say-die attitude of the Lowvelders saw them stay in the hunt and selvage a draw with a final converted try in the 78th minute.
Scorers:
DHL Western Province 40 (26) – Tries: Edwill van der Merwe, Dan du Plessis, Seabelo Senatla (2), Sazi Sandi, Tristan Leyds. Conversions: Tim Swiel (5).
New Nation Pumas 40 (19) – Tries: Eddie Fouché, Simon Westraadt, Daniel Maartens, Shane Kirkwood, Erich Cronjé, Eduan Swart. Conversions: Fouché (5).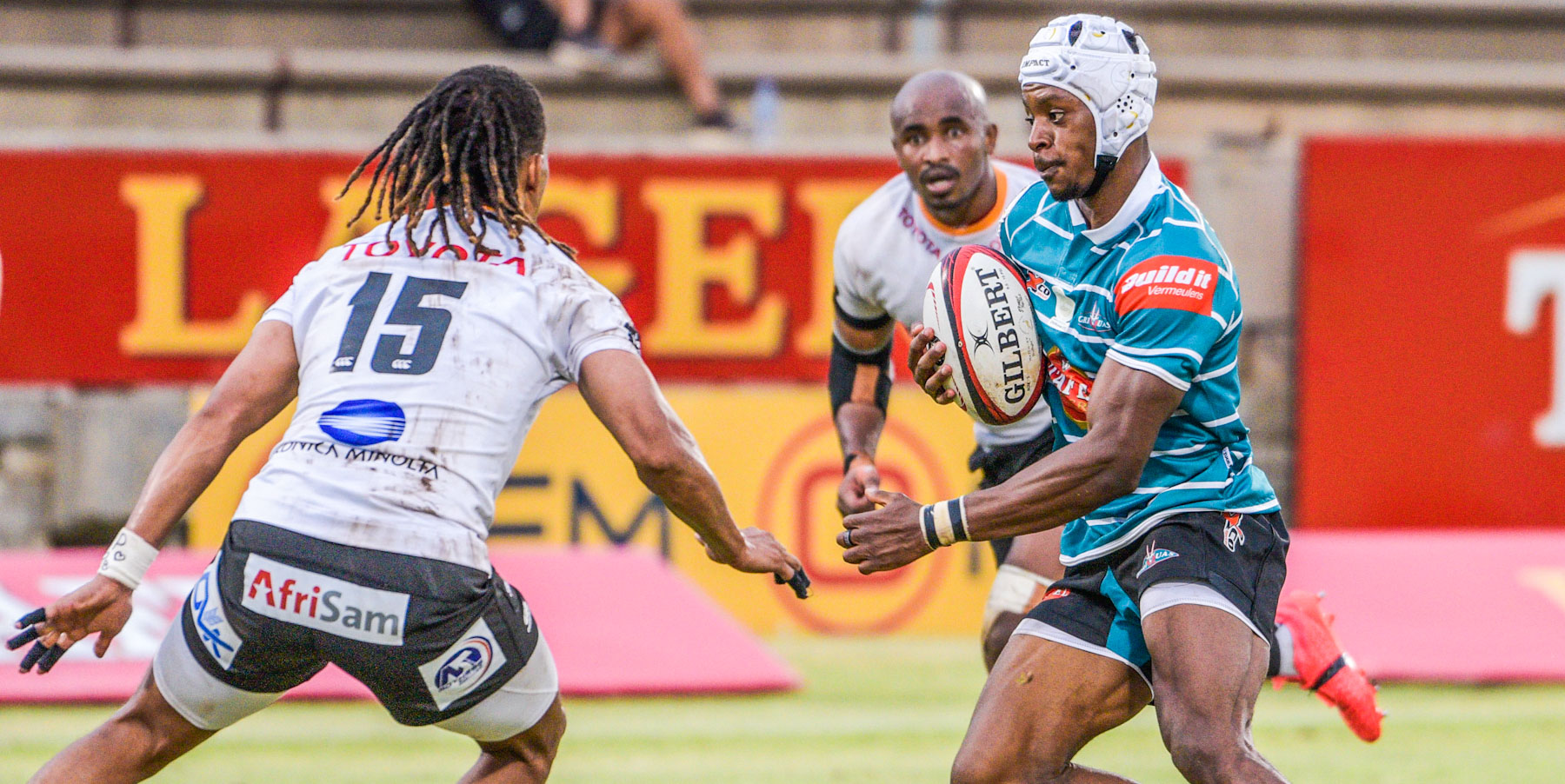 Premier Division
As teams move into "must-win" territory, the intensity in the Carling Currie Cup Premier Division is set to rise by a few notches, with the Sigma Lions facing a big task at hand when they travel to Cape Town to tackle DHL Western Province on Wednesday evening.
The Capetonians have one game in hand over their opponents, who will be going all-out to repeat their 38-32 victory in the second round.
The Vodacom Bulls face a tricky away fixture when they travel east on the N4 to face the New Nation Pumas in Nelspruit, where the Lowvelders have been a tough opponent this year. They will also be full of confidence after fighting back to draw with DHL WP in Cape Town on Sunday.
The other match on Wednesday is a Central Derby in Bloemfontein, where the Toyota Cheetahs will be desperate to keep their playoff hopes alive against a resurgent Tafel Lager Griquas.
The men from the Northern Cape will be looking for a second win over their neighbours this season, which will ensure they stay in the top four as the competition goes into the final straight.
Match information:
New Nation Pumas v Vodacom Bulls
Date: Wednesday, 18 August
Venue: Mbombela Stadium, Nelspruit
Kick-off: 14h30
Referee: Aimee Barrett-Theron
Assistant Referees: Local appointments
Television Match Official: Egon Seconds
TV: SuperSport
Toyota Cheetahs v Tafel Lager Griquas
Date: Wednesday, 18 August
Venue: Toyota Stadium, Bloemfontein
Kick-off: 16h45
Referee: Jaco Peyper
Assistant Referees: Local appointments
Television Match Official: Ben Crouse
TV: SuperSport
DHL Western Province v Sigma Lions
Date: Wednesday, 18 August
Venue: DHL Newlands, Cape Town
Kick-off: 19h00
Referee: Rasta Rasivhenge
Assistant Referees: Local appointments
Television Match Official: Quinton Immelman
TV: SuperSport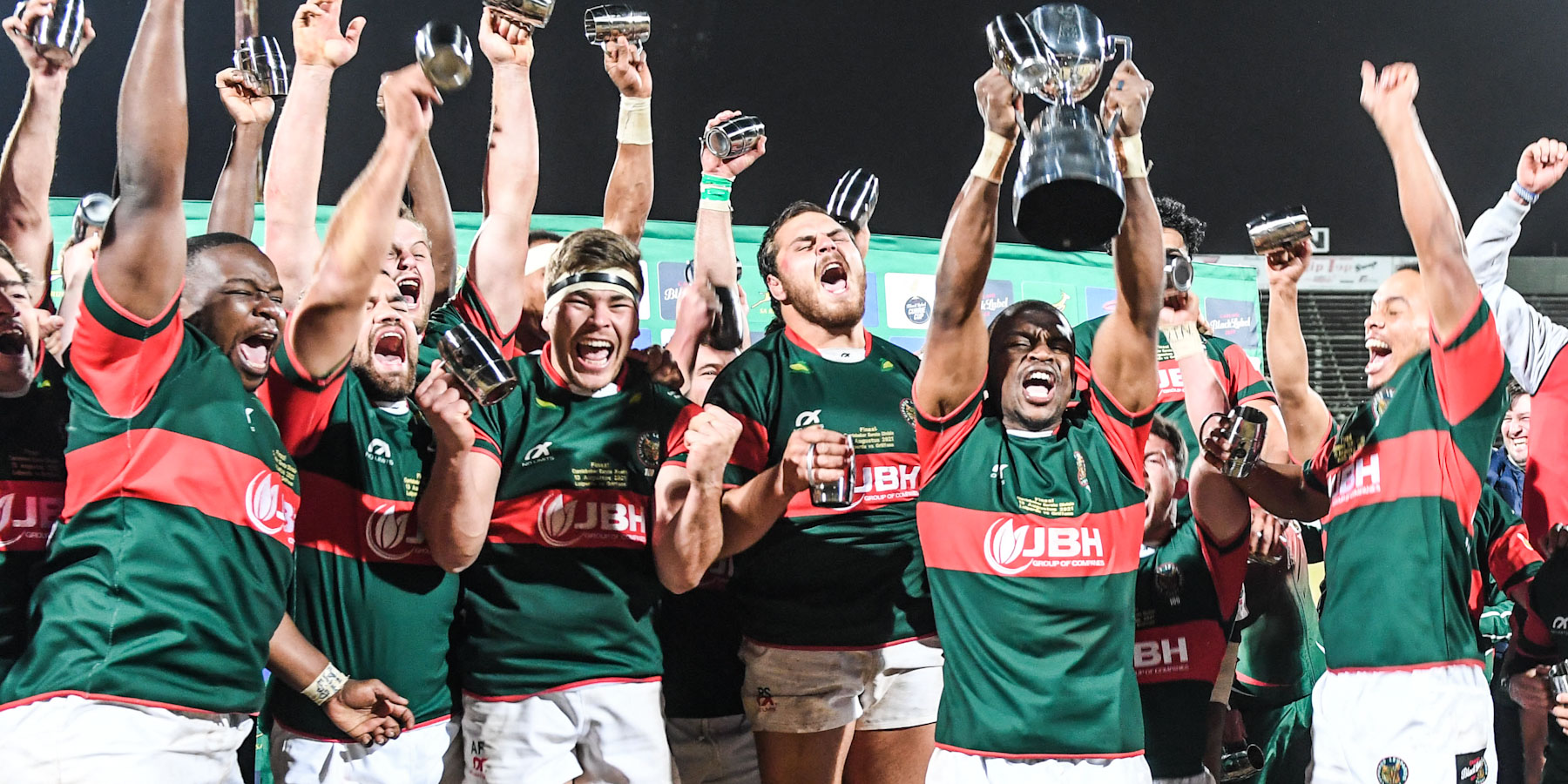 First Division
Leopards hang on for famous First Division win
The Leopards claimed the Carling Currie Cup First Division title for the first time since 2015 by beating a fast-finishing Down Touch Griffons side by 19-18 at Olën Park in Potchefstroom on Friday, in a match deserving of being called a final.
Despite icy cold conditions and a strong cross wind, both teams played with a positive mindset which resulted in a match that went down to the very last play.
The Leopards held a 14-6 lead at the break, having outscored their Welkom opponents by two tries to nil, and the hosts scored their third try early in the second half before the Griffons came storming back.
The visitors scored two tries in the last 30 minutes, but just could not get the final score, as the Leopards showed good character and defence late in the match.
Scorers:
Leopards 19 (14) – Tries: Duren Hoffman, Riaan Genis, Robey Leibrandt. Conversions: Danrich Visagie (2).
Down Touch Griffons 18 (6) – Tries: Granwill Matthys, Kwezi Mkhafu. Conversion: Jaywinn Juries. Penalty goals: Juries (2).