Those features helped them edge Argentina by 33-26 in Stellenbosch on Wednesday, said Junior Springbok assistant coach Chean Roux, following the team's second victory in the Under 20 International Series.
The win at Markötter Stadium saw the Junior Boks keeping a clean slate after beating Uruguay last Friday. The SA U20's face Georgia on Monday.
"The learning curve for some of these players is steep; some have not played rugby since school and especially the forwards are learning fast," said Roux.
"Some of the props had to adapt from school scrums, and even in the lineouts there are a variety of techniques they would have encountered after school only.
"One will recall, when our provincial teams started up after the forced break in rugby last year, there was general unhappiness with the standard, yet it has picked up again. The same with our team.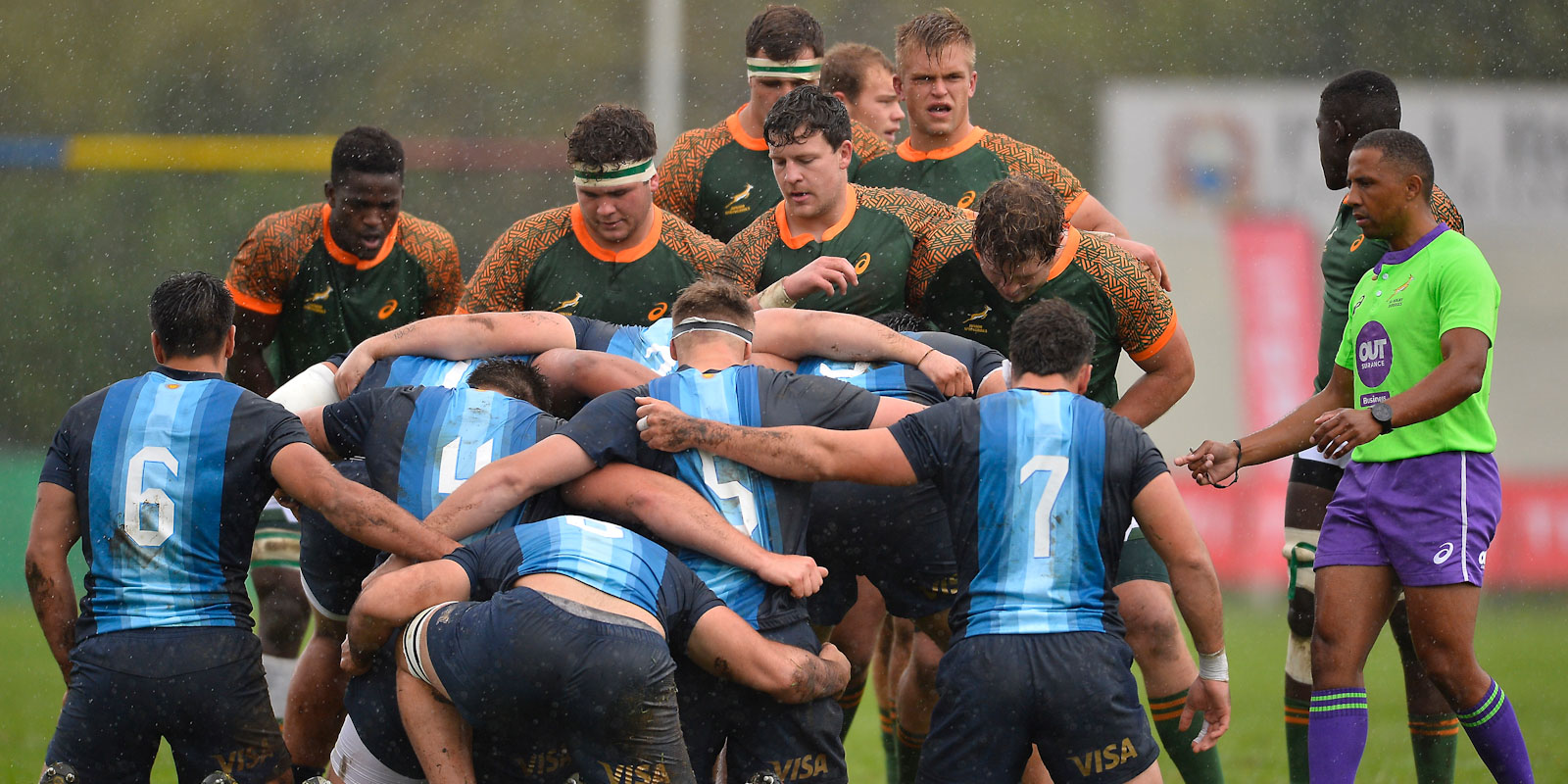 "The guys have improved a lot since we started three months ago and will continue to do so. Today they faced a massive challenge in a very capable Argentina side and responded very well.
"We played against a side that love to scrum and to do so well in these conditions is a real compliment to the team and their determination to get the result bodes well for this team. Our defence was excellent and the players deserve a lot of credit for this win."
The selection of players who experienced rugby at senior level helped, as Jordan Hendrikse (Lions), Jan-Hendrik Wessels (Vodacom Bulls) and George Cronje (Toyota Cheetahs) all had significant impact, Roux said.
"The side that played Uruguay, bar the long lay-off in rugby, also had some inexperienced players and that showed in the early stages," he said.
"Today Jordan and the guys with a little more experience steered the ship well, as the result shows."
Roux confirmed changes to the side that will face Georgia: "We owe it to every player to have game time, as it is part of their development and playing test rugby will certainly add to that. So, there will be changes, as we have a big squad, and a number of the guys will have to front up."