Sage returned to the Blitzboks' base in Stellenbosch after a year of playing fifteens in France and before that, a productive stint with the Vodacom Bulls.
The 29-year-old last played in the Blitzboks jersey in December 2019 – at the HSBC Cape Town Sevens – before moving to Pretoria and then the south of France, where he earned his spurs for US Montauban in the French Pro D2 division.
"It is great to be back," said Sage, who returned to his old stomping ground, hoping to get the nod for the 12-man squad that will contest the Rugby Sevens gold medal at the 2021 Tokyo Olympics in July this year.
Despite no guarantees for selection, Sage feels confident that the side can make a serious crack at Olympic gold: "We managed to get onto the podium in Rio in 2016 and that was a massive achievement, but everyone said afterwards that it was not the colour we wanted.
"It is only me and Justin Geduld left from that group, but this current squad will not settle for second best either," Sage added.
The intensity and energy in the squad reminded him of what the Springbok Sevens are all about. It also reminded him of the responsibilities and demands associated with one of the world's premier sevens rugby teams.
"I have spent close to six years in Stellenbosch and with the Blitzboks, so I basically came back to a lot of good friends and familiar faces," said Sage.
"Slotting back in was easy, the hard work starts now in getting back into the sevens mode. It is clear that the standards have not dropped, despite the impact the COVID-19 pandemic had on the World Series, which rewarded my decision to come back and have another crack at the team to go to Tokyo."
An outside centre in fifteens, the bulky Sage normally plays at prop in sevens, an adaption he accepts with a wry smile.
"Yes, it is me becoming a prop again and with me getting a bit heavier in France, it is going to be a hard graft in the next couple of weeks," he said.
"But nothing gets the engine going like a good challenge and I am ready to put in all the work that is needed to make the squad.
"To say I am excited is putting it mildly and despite the knowledge that I will really have to work hard to crack the nod, it remains such a wonderful opportunity and challenge.
"I hope I can stay injury free and make the best of my time here," added Sage, who made his international debut in Cape Town in 2015 and since played in 26 World Series tournaments (146 matches; 160 points; 32 tries).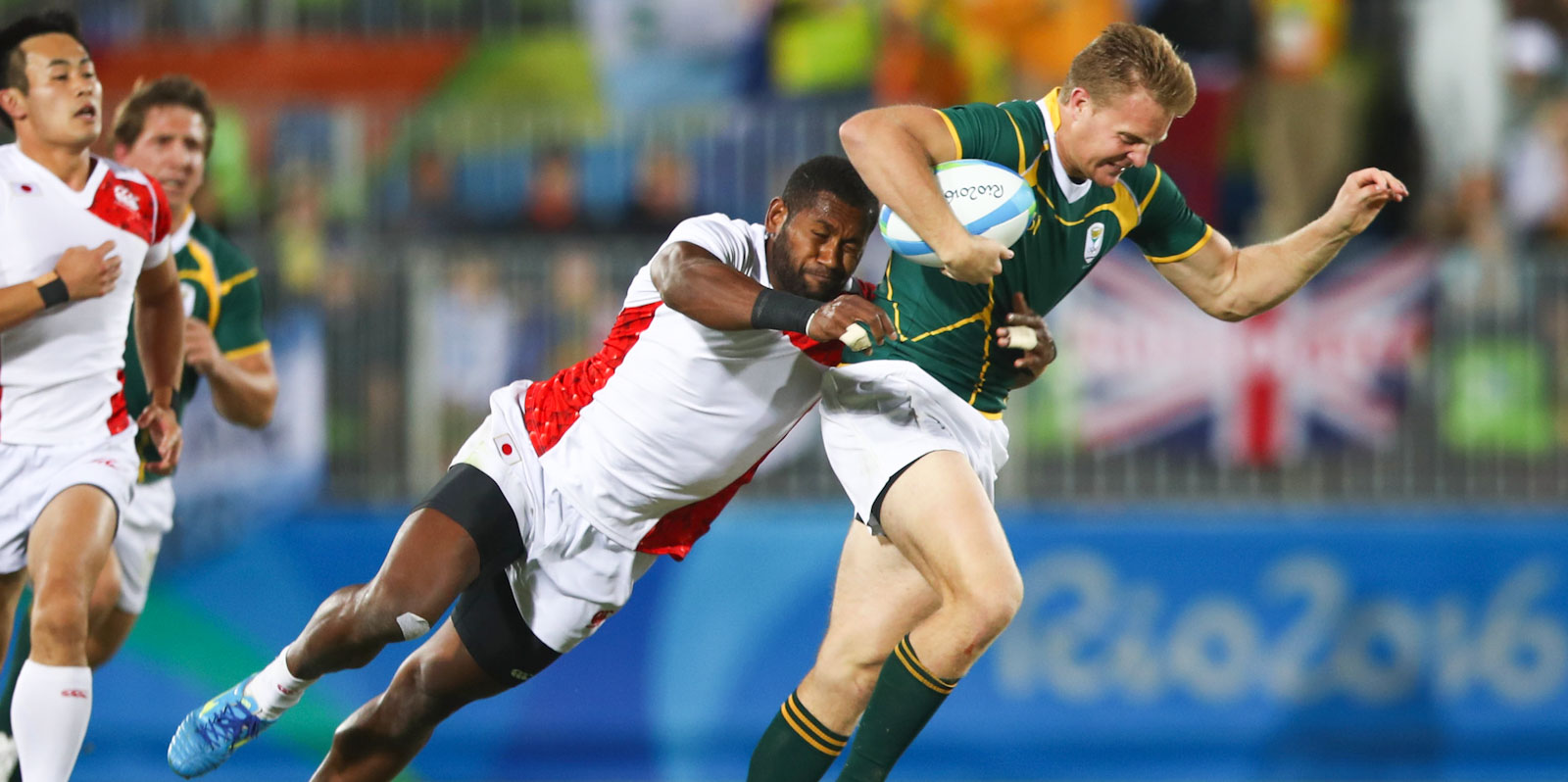 To be part of the Olympics is a memory Sage will always treasure, but also triggered him to want more.
"It is the biggest sporting event in the world, and it was special to be part of it," he said.
"To represent your country on that stage is a very special feeling and something I really want to experience again. It is such an honour to be part of it."
Whilst the Blitzboks were deprived of top-class competition for most of the time Sage was playing in Pretoria and France, he is not worried about that.
"I know my body is battle hardened after a long season in France, but while these guys did not have that physicality, they will be very fit, no doubt," said Sage.
"Our team management, starting with coach Neil (Powell), are on top of the game and will never bring a team under prepared into any competition. The next couple of weeks will be a demanding and challenging, but also very exciting for all of us."