And as it turned out, the duo became roommates at the Stellenbosch Academy of Sport when the Springbok Women's Sevens squad assembled this week for another camp in preparation for the Rugby Africa Women's Sevens Olympic qualifiers.
Mdhletse, at fullback for the Free State Women, scored two tries in the final against the SWD Eagirls, including the match-winning try in a tight 20-19 win, while Hannies kicked two conversions as her side came desperately close to retain their title won last year.
Hannies was part of the victorious SWD side in 2022, but at that time, Mdhletse had not as much as kicked a rugby ball and knew little about the exploits of her roommate.
Instead, to focus on her studies – she completed her honours degree in accounting and started her CA articles – Mdhletse stepped away from netball, even though she had already represented South Africa on the netball court, having excelled for the Free State Crinums in the provincial leagues.
"I missed the social aspects of sports once I stopped playing netball, so earlier this year friends suggested that I come around to the rugby club (Bloemfontein Collegians) to socialise," said the 24-year-old Mdhletse.
"It wasn't long before a coach asked me to play some touch rugby with them and the next moment I was invited to train with the team. And then it was not long after that when I was named into the Free State team."
The rest, as they say, is history as barely six months later, the netball centre is now a Cup winning fullback and could potentially become a double code national player.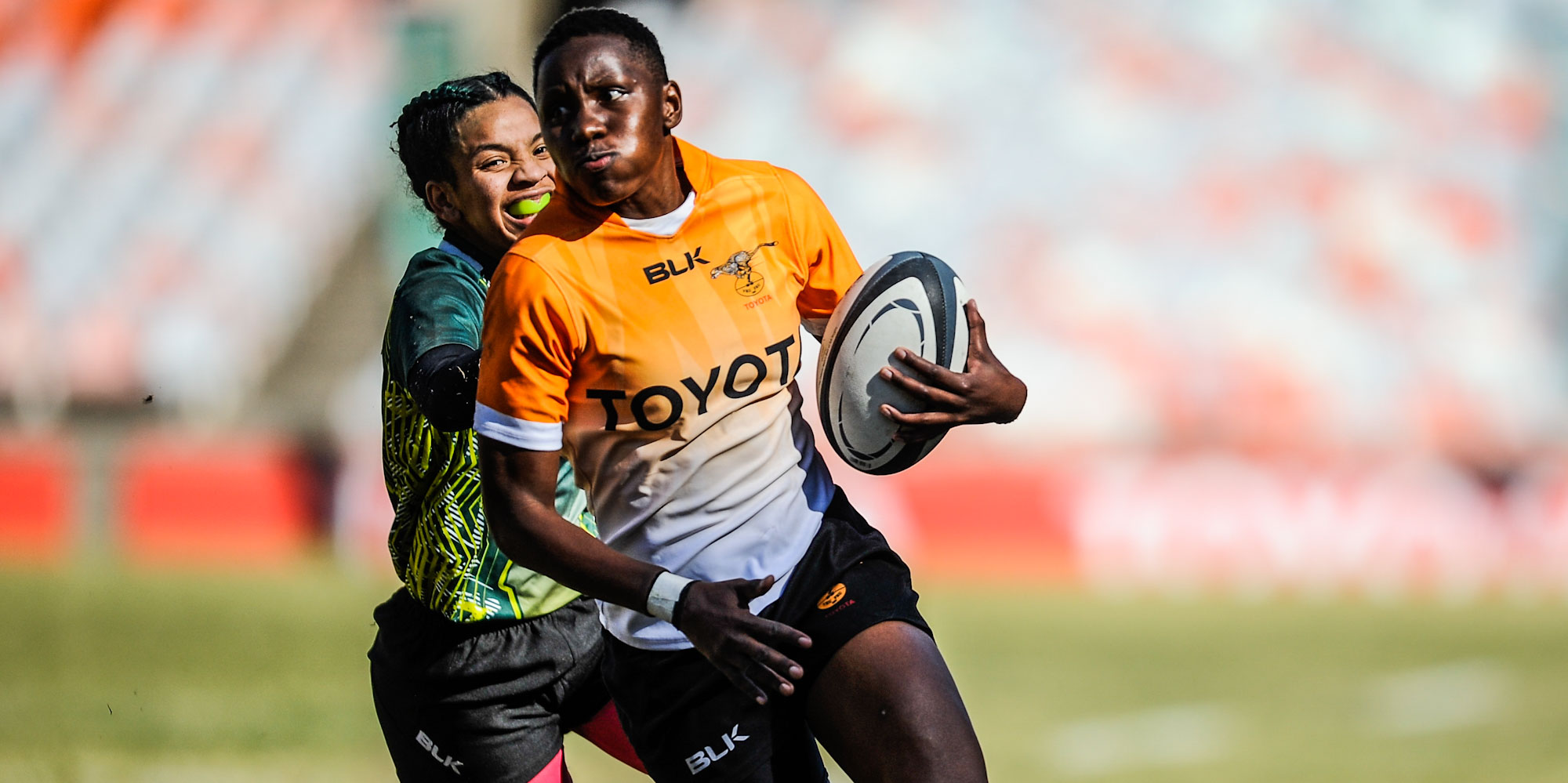 For the 23-year-old Hannies, playing rugby was all she ever wanted to do, growing up with the game and playing street rugby with boys. The first thing she did when she moved to Pacaltsdorp High School was to ask if they had a team for girls. They did.
It wasn't long before Hannies became a trail blazer. She was named in the SWD Under-16 and then Under-18 squads and shortly after school, she received her first call-up for the SWD Eagirls. Post the COVID pandemic, she has become a regular for the Southern Cape side.
"I realised early that rugby was going to be a huge part of my life," said Hannies.
"My mother worked with the mother of Branco du Preez (the most capped Blitzbok of all time), so I was following his career and I saw what was possible. I would love to follow in his footsteps, a lot of people in my community will be inspired if I make it to a national set-up."
For now, the two players are eagerly lapping up the coaching experience from Renfred Dazel and Cecil Afrika, head and assistant coaches of the Springbok Women's Sevens team.
"It is wonderful to be here, I was never expecting to be here amongst national squad members and to train and play with them," said Hannies. "I followed the career of Nadine Roos as she was also making waves for women's sport and she actually showed me around this week, so to be part of the wider group makes me realise of what is possible."
Mdhletse added: "I like to analyse things and find the aspect of wanting to know more about the game being addressed by the coaching we receive. I am not quite sure where and how I will be used by the coaches, but for now, I am happy to work on the basics of the game with the coaches."
The full squad to prepare for the HSBC SVNS Series and the Olympic qualifiers will go into camp on 11 September.