With 21 tournaments to his name, and after being named in Dream Teams at tournaments and even a HSBC World Rugby Sevens Series Dream Team selection, there are still butterflies for Pretorius come this weekend.
<< CLICK HERE TO BUY YOUR TICKETS TO THE HSBC CAPE TOWN SEVENS >>
See, this weekend will bring another first for the tearaway flanker when he runs onto the field at Hong Kong Stadium at a tournament he has only watched on television. This week however, Pretorius came to play.
"I have played all over the world and waited for this one, make no mistake," Pretorius admitted with a broad smile.
"The last time the tournament was held I was injured and could not play and then we had the enforced break due to the pandemic, so to be here when the tournament makes a return to the World Series is pretty special.
"I have followed many tournaments here on TV and to actually be on the field this time will be a great feeling. We are ready as a group to have a good go at the title, so I am really looking forward to Friday when we play our first match."
Pretorius arrived at the Stellenbosch Academy of Sport fresh out of school and just in time to spend time with Sandile Ngcobo and Philip Snyman, who were in the last throes of their distinguished playing careers. He relished every moment.
Now, Pretorius is a senior player and the coaching duo preparing for their first tournament as Blitzbok coaches, but the feeling remains the same, the Commonwealth Games gold medallist insists.
"They are great, and it was easy to slot into their way of thinking as they were here as well," he said.
"Coach Neil (Powell) left a solid structure behind and with coach Sandile and coach Philip having the same culture and thought pattern of hard work, I am sure the transition will be a smooth one. We are all keen to get going. We have prepared well for this and we are ready to give it a proper go and take this team to even greater heights."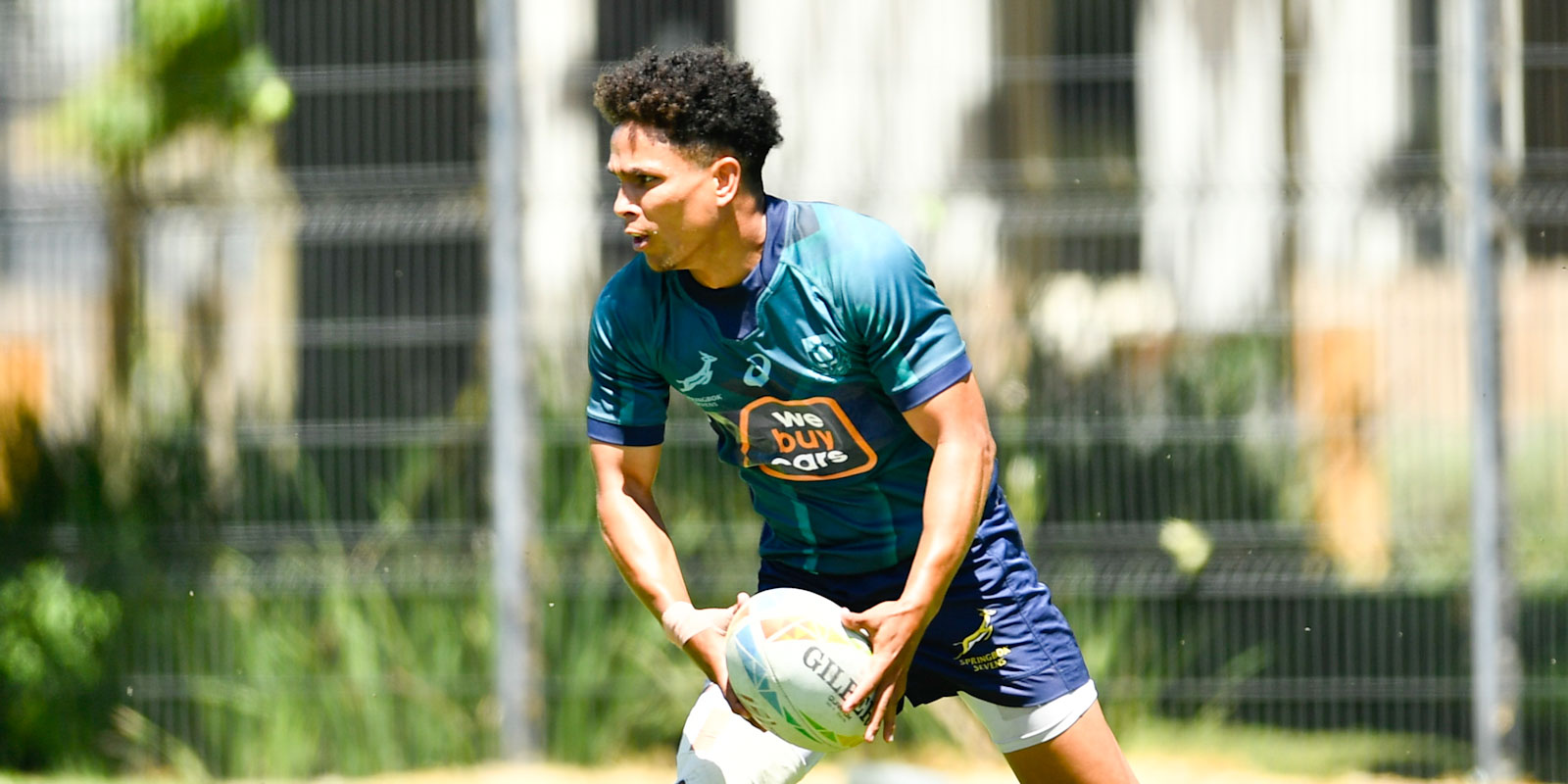 Another Hong Kong first-timer, Ronald Brown, said the players have adapted well, not only with the new coaches, but also the strict COVID protocols in Hong Kong, as players are still tested daily and remain in a tournament bubble.
"We all know each other quite well and enjoy the company so it is not too bad to share time in the bubble with them," Brown said.
"We are pretty good at some card games by now and we are also getting use to the way the coaches operate. Obviously coach Neil was around for a long time and we were used to him, but there is not a huge change in attitude and culture with the new coaches. We still have the same mindset to execute well and trust the process. If we do that this weekend, there will be a good result for us on Sunday."
There is a bit of a hangover from their last tournament, the Rugby World Cup Sevens, where the team did not perform to expectations, but Brown said that will be used as positive energy: "That did hurt and we are a proud team, so we want to rectify that as soon as possible. Lucky for us, Hong Kong was on the agenda soon enough and we could get stuck in and prepare for this one. We are ready to go."