Loftus Versfeld went pink as part of breast cancer awareness month with a good crowd enjoying Sunday rugby in the sun and the surge in the final quarter from the Vodacom Bulls to take them to a bonus-point victory with three of their four tries in the final 14 minutes.
The Cell C Sharks were impressive in the third quarter and held the lead (20-19) after their second try in the 64th minute but they were unable to withstand the Vodacom Bulls' strong finish as the home bench was cleared. 
The game had burst into life with a try apiece in the final four minutes before the break. Up until then it had been a stop-start affair with the hosts holding a 9-3 lead thanks to three Chris Smith penalty goals to one from Boeta Chamberlain.
It was fair reward for the Vodacom Bulls who dominated territorially without being able to claim a try to prove it – although one 'score' by Johan Goosen was ruled out for the final, 'chicken wing' pass from Smith having been forward.
Instead, Smith's penalty goals (for hands in, obstruction at a maul and a collapsed scrum) edged the Vodacom Bulls out in front to Chamberlain's solitary strike from the centre mark, also for a collapsed scrum.
With 36 minutes played the game finally exploded to life. Vodacom Bulls hooker Bismarck du Plessis turned over Cell C Sharks possession on their 10-metre line and right wing David Kriel steamed onto a short pass from scrumhalf Zak Burger before putting his captain and flank Marcell Coetzee in under the cross bar.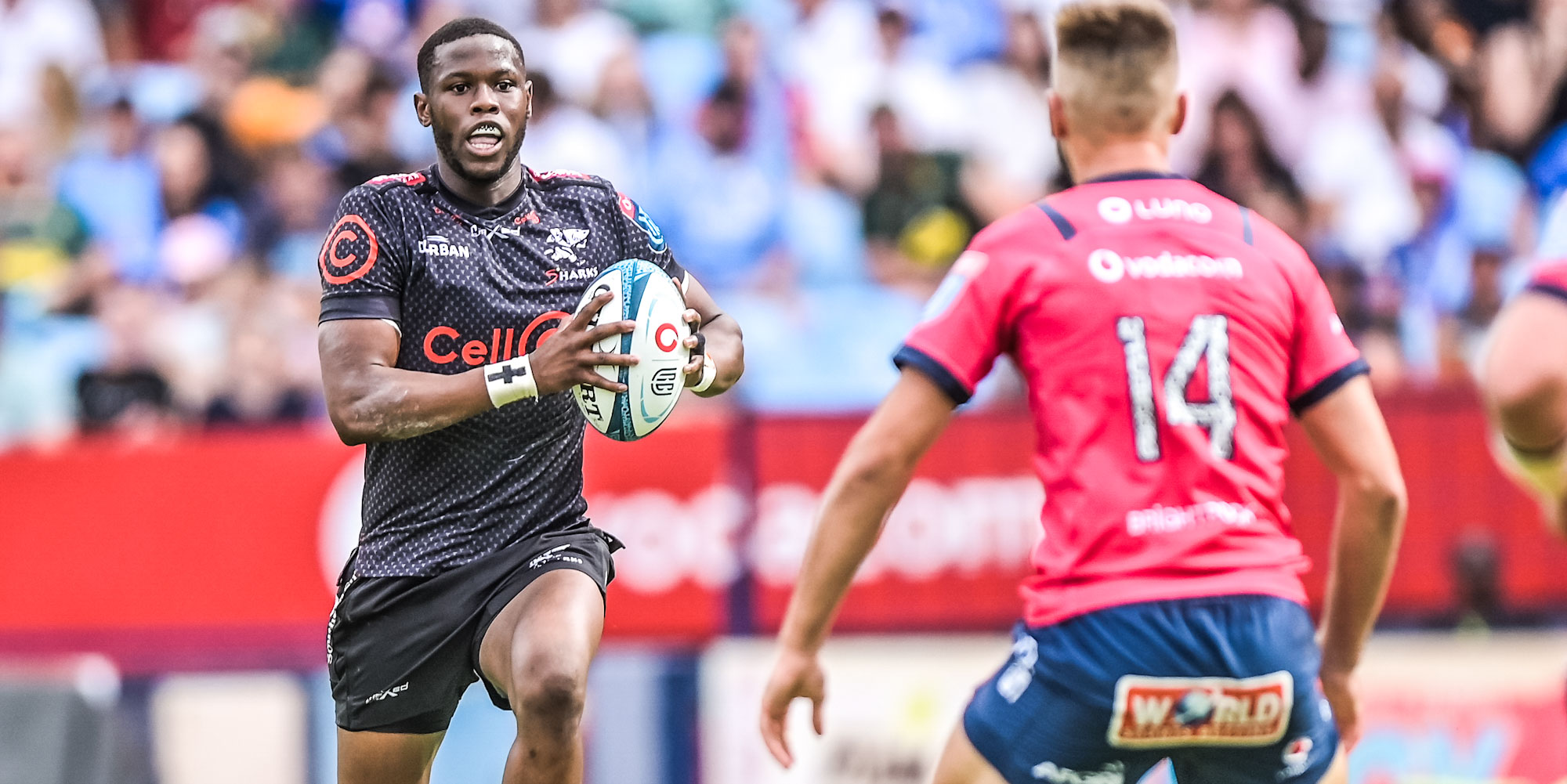 The visitors had barely seen the Vodacom Bulls' 22 but replacement centre Marnus Potgieter brushed aside and wriggled through three would be tacklers from lineout possession from the 22-metre line to make it 16-10 at halftime.
The Cell C Sharks started the second half much more brightly and took the lead through a well-worked try for long-striding fullback Aphelele Fassi eight minutes into the new half.
The lead then changed hands a further three times as Smith and Chamberlain exchanged penalty goals before a try by replacement scurmhalf Embrose Papier in the 66th minute set the match on its final path.
He scampered away after a break by Cornal Hendricks and three minutes later Vodacom Bulls replacement wing Stravino Jacobs took the game away from the visitors, charging down the left wing to take the scoring pass from Goosen, which was converted by Smith to put his team into a 13-point lead.
All that was left for the Vodacom Bulls was to claim the bonus point, which they did with four minutes remaining when replacement hooker Jan-Hendrik Wessels burst off the back of a lineout drive to power over in Chamberlain's tackle.
Cell C Sharks No 8 Phepsi Buthelezi scored what is often called a consolation try with a powerful break from 30 metre out but, in truth, it was not much of a consolation as his team returned to Durban without a point.
Scorers:
Vodacom Bulls 40 (16) – Tries: Marcell Coetzee, Embrose Papier, Stravino Jacobs, Jan-Hendrik Wessels. Conversions: Chris Smith (4). Penalty goals: Smith (4).
Cell C Sharks 27 (10) – Tries: Marnus Potgieter, Aphelele Fassi, Phepsi Buthelezi. Conversions: Boeta Chamberlain (3). Penalty goals: Chamberlain (2).