The experienced Jesse Kriel, with 53 Test caps to his name, will fill Am's boots at the Allianz Stadium, while Damian Willemse will start at flyhalf in place of Pollard in a new halfback pairing with Jaden Hendrikse.
While Kriel relished the opportunity to start in the midfield with Damian de Allende, who is a long-time friend, Nyakane was confident that them and the other players in the squad that cover those positions would make their presence felt.
"Lukhanyo and Handre are two good leaders," said Nyakane.
"They are players with experience, and they are good at what they do. But the players taking their places, such as Jesse, are also experienced and they are leaders in their own right, so we have full trust in them and know they are equally capable of doing the job."
Commenting on the opportunity to start in the midfield against the Wallabies, Kriel said: "I'm very excited about this opportunity. To me it doesn't matter if I play wing or centre, it is just special to wear the jersey, and hopefully I can contribute to the team's performance."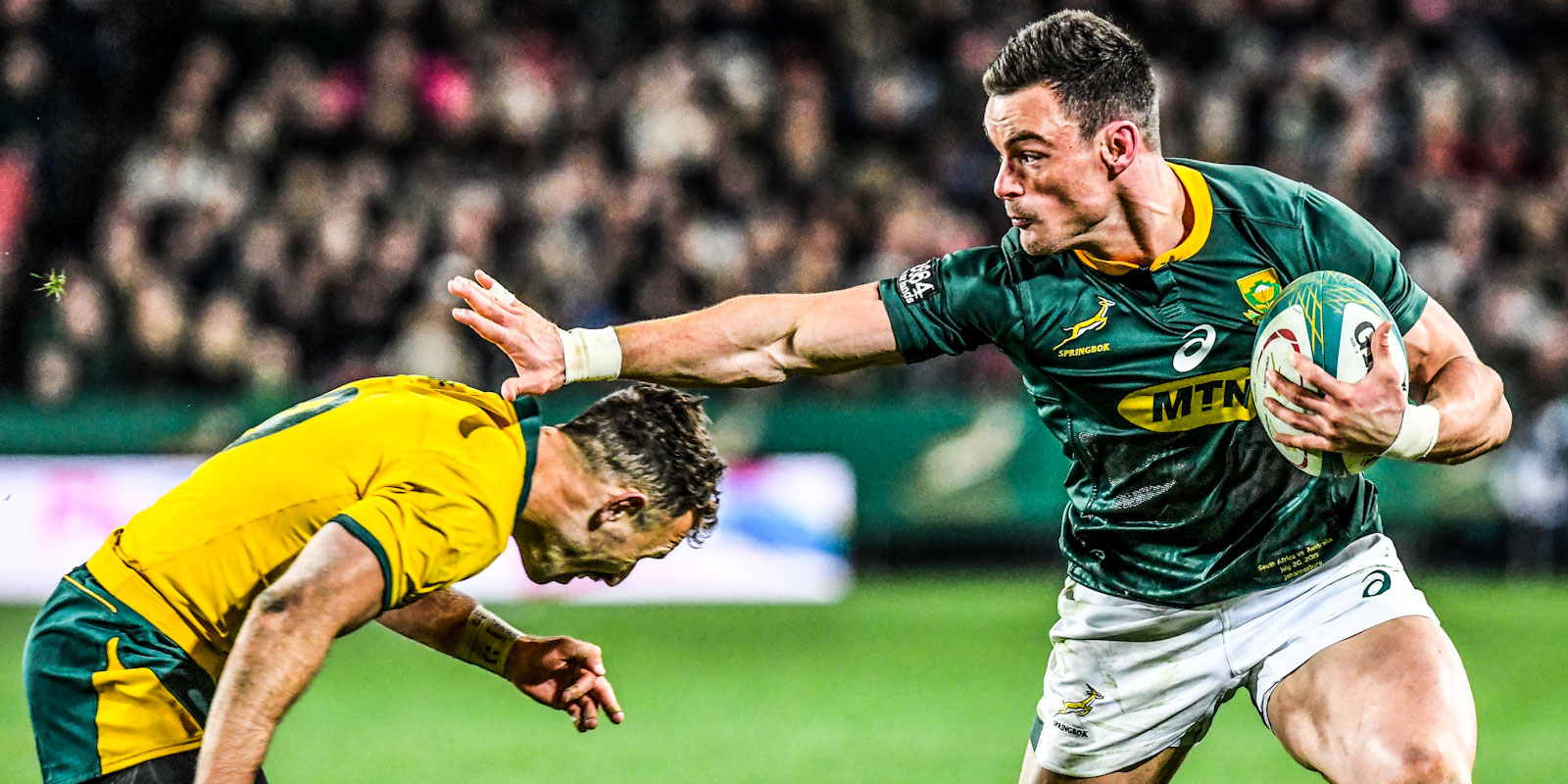 Kriel added: "Lukhanyo played good rugby, but I know what the responsibilities are in my role, and I'm looking forward to the game. I'm very excited to be back in the midfield with Damian. We are good friends off the field, so this is a special chance for me."
Nyakane also looked forward to packing down with hooker Deon Fourie, who made the switch from hooker to flanker a few years back, and now finds himself as a utility forward in the Springbok team.
"I have only worked with Deon as a hooker on the field at training obviously, but he is an experienced player," said Nyakane.
"In fact, I remember as a hooker from his school days, and I was quite surprised when he moved to flank.
"We will work together side-by-side as a Springbok pack on Saturday, and we are looking forward to it after working well together as a unit this week."
Both Nyakane and Kriel emphasised the importance of capitalising on their opportunities this week after the struggle to do so last week cost them dearly in Adelaide.
"We created a lot of opportunities last week, but we didn't use them, and hopefully this week we can replicate that scrum performance and create as many chances, and perhaps be even better," said Nyakane.
Kriel added: "We created a lot of opportunities in the last game and this week we hope to execute better, as that has been a big focus point for us this week."