Stick gave a 30 minute motivational talk, explaining the purposes of the camp, and offered sound advice of what it takes to succeed as a professional rugby player, and what it would ultimately take to become a Springbok.
This year's Academy, which is one of the key pillars in preparing the top junior players in the country to make the step-up to the SA Under-20 squad, will run until 30 June at the Stellenbosch Academy of Sport (SAS).
The 2022 intake consists of a squad of 36 players – 24 U20s and 12 U19s – who have been invited to be part of the Academy, which again will be steered by Junior Springbok head coach Bafana Nhleko.
"The main thing for us was to welcome the boys here on behalf of SA Rugby, and it was also good to see a couple of our players coming out to share their journey and experience with the group," said Stick, who mentioned Moerat as a very good example of someone who, not too long ago, was also part of the programme.
"Personally, I was also part of this journey, when I was a member of the Junior Bok coaching staff with Chean Roux in 2017, so I have a special connection to this programme.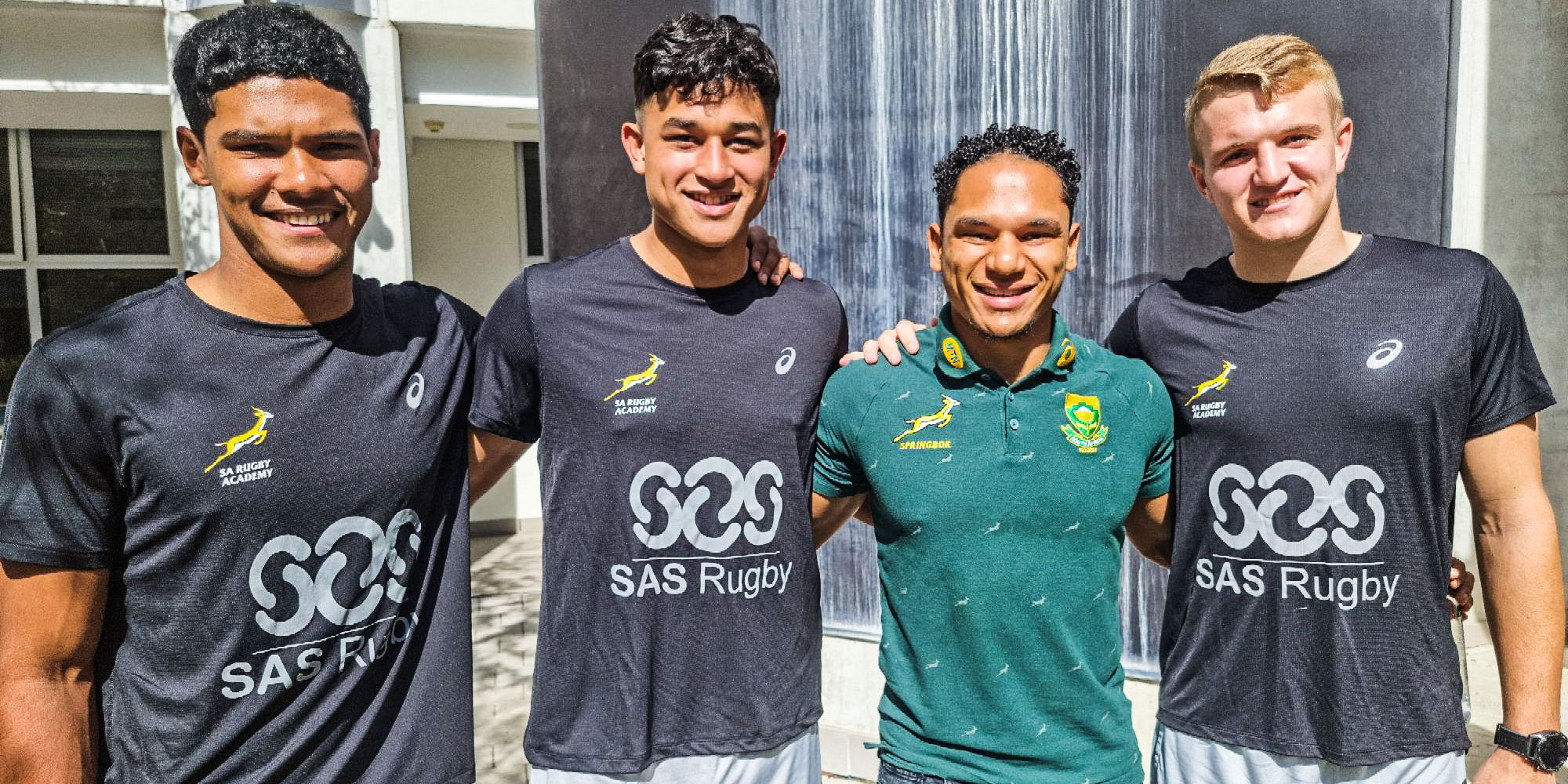 "After the disruptions of the previous couple of seasons, because of COVID, I must say it was really very nice to see the players and coaches resuming this important pathway programme. Some of them didn't get an opportunity to play for SA Schools or the Junior Boks (because of the pandemic).
"However, what matters now is that they are here with a fantastic opportunity to further develop their promising careers," added Stick.
Nhleko explained the excitement in the camp.
"There were lots of excitement on the first day - you could sense the energy amongst the boys in the group," said Nhleko.
"For me, the biggest highlight so far was just the sense of excitement and the eagerness of everyone to get going again. Obviously, because of the pandemic, we haven't had that much time and contact with the players, so from that point of view terribly exciting to be here."
Nhleko said that the first week is regarded as the base week, with players subjected to a series of medical, strength and conditioning examinations.
"In addition to that, the group will also spend some time with the nutritionist and the physio, and all of that will lay the foundation for us as we move towards next week, when we introduce our fundamentals" said Nhleko.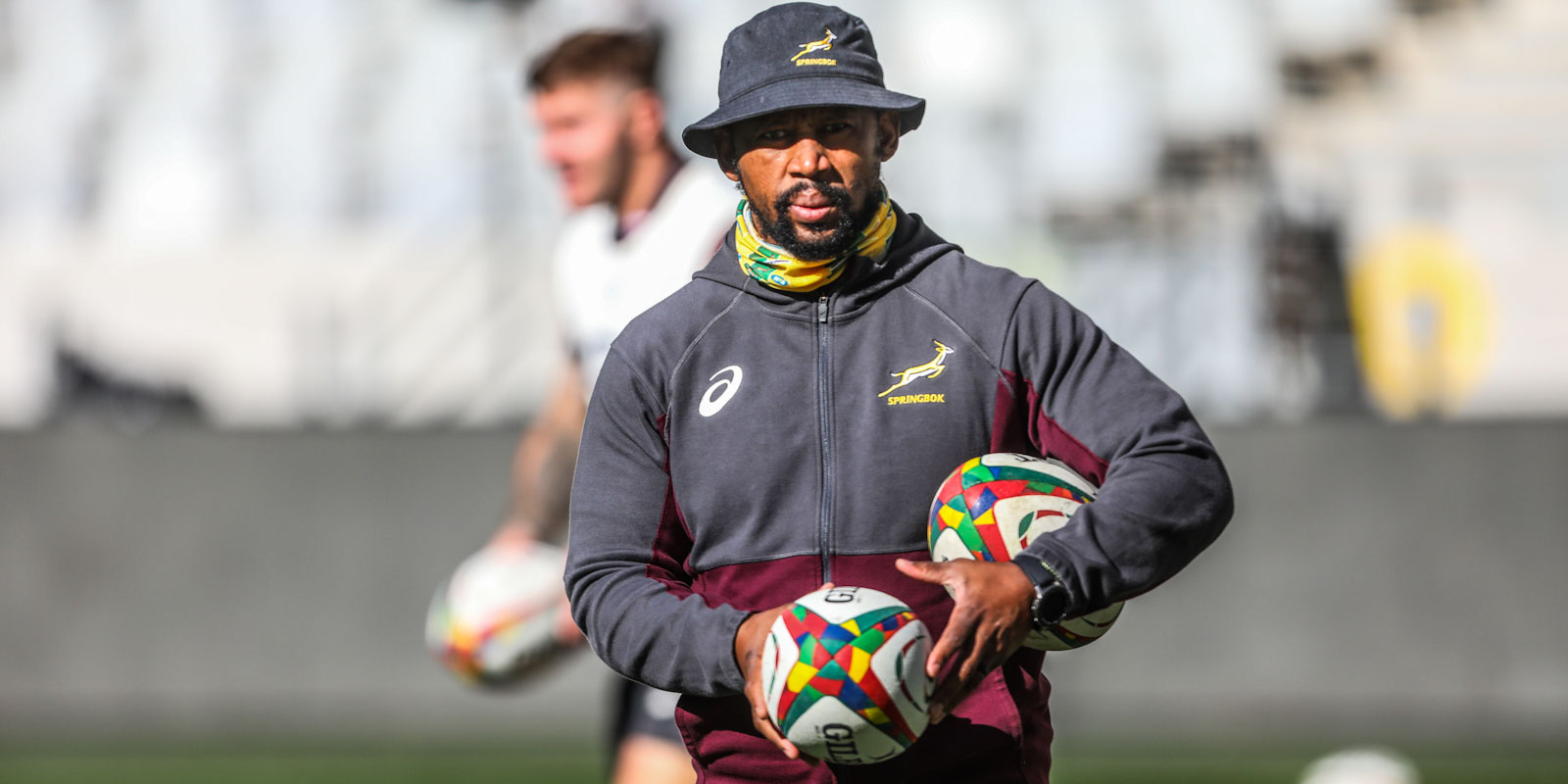 Moerat is a former Junior Springbok captain who previously attended the programme before he graduated to senior provincial and franchise rugby, and on Wednesday he had some words of encouragement to share with the group.
"It's incredible to stand up here and actually share my story with you, because it wasn't too long ago that I was sitting exactly where you are," said Moerat.
"The programme and my time with the Junior Boks gave me fantastic insights and a very good platform to develop myself as a professional rugby player.
"You will be required to work incredibly hard, but looking back I realise that so much that I've learned here during the programme helped me further develop my career. You also get the chance to meet so many new friends, so my advice would be to enjoy the experience and to grab the opportunity with both hands."
Jantjies, a member of the Springboks' 2019 Rugby World Cup winning squad, echoed the sentiments of Stick and Moerat, and urged the players to be hungry to learn as much as they can.
"Don't be satisfied with just being here. We are a huge rugby playing country with enormous amount of talented players, so it will take dedication and discipline to separate you from everyone else. I hope you will enjoy the journey," said Jantjies.