Tell that to Blitzbok back Mfundo Ndhlovu and you will find a wry smile.
The 24-year-old Standerton flyer has seen the good side of this global spectacle, making his debut in Hong Kong, winning gold in Paris, fronting up in Las Vegas and sizzling in Vancouver. Unfortunately, that was the only times the elusive outside back was fit and able to play for the Blitzboks in a career that started with so much promise in 2018.
Few players in the world game have had worse luck than Ndhlovu when it came to getting injured, probably best illustrated when he suffered an ankle injury in the last training match the Blitzboks played before travelling to the Olympic Games in Japan last year, ruling him out of the Tokyo showpiece.
His restart in Malaga will be keenly watched by all involved in his career so far, especially the medical staff in the squad and at the Stellenbosch Academy of Sport, who have become so invested in the much-liked Ndhlovu's rehabilitation.
So will Blitzbok coach Neil Powell, who sees the silky running and game breaking abilities of Ndhlovu as a key to unlock opposing defences.
"Mfundo has so much potential – I cannot wait for him to get a proper run; he is going to surprise a lot of teams," said Powell.
"His attitude is also commendable, getting stuck into his rehab programme every time he is struck down. And despite his misfortunes, he always contributes to the team culture."
Ndhlovu last played in Vancouver almost two years ago, the last tournament before the COVID pandemic struck in 2020, and he is very keen to get back in tournament mode with the Blitzboks.
"I cannot change what happened in the past, so I am not looking back at those misfortunes," said Ndhlovu.
"I am only looking ahead, to what this tournament will bring and how I can best contribute."
The time off allowed him some reflection: "God has a plan with all of us and I accepted that. I used the time in rehab to reflect and improve myself as a person and now comes the time to express myself on the field.
"I am just happy to be around the squad again, to be touring with the boys and playing with them. It is a very talented group of players and to be selected is not that easy, so I am grateful for this opportunity where the rehab is behind me and the opportunities in front of me.
"The team did well in recent tournaments, but we can't rely on that this time around, we need to bring our best effort here if we want to be successful," Ndhlovu added.
The Blitzboks face Scotland on Friday and England on Saturday in the Estadio Ciudad de Malaga after World Rugby confirmed that Fiji will not be playing in any of their Pool A matches due to COVID protocols. South Africa, Scotland and England will receive three match points for a "bye" and a score of 0-0 will be recorded for those games.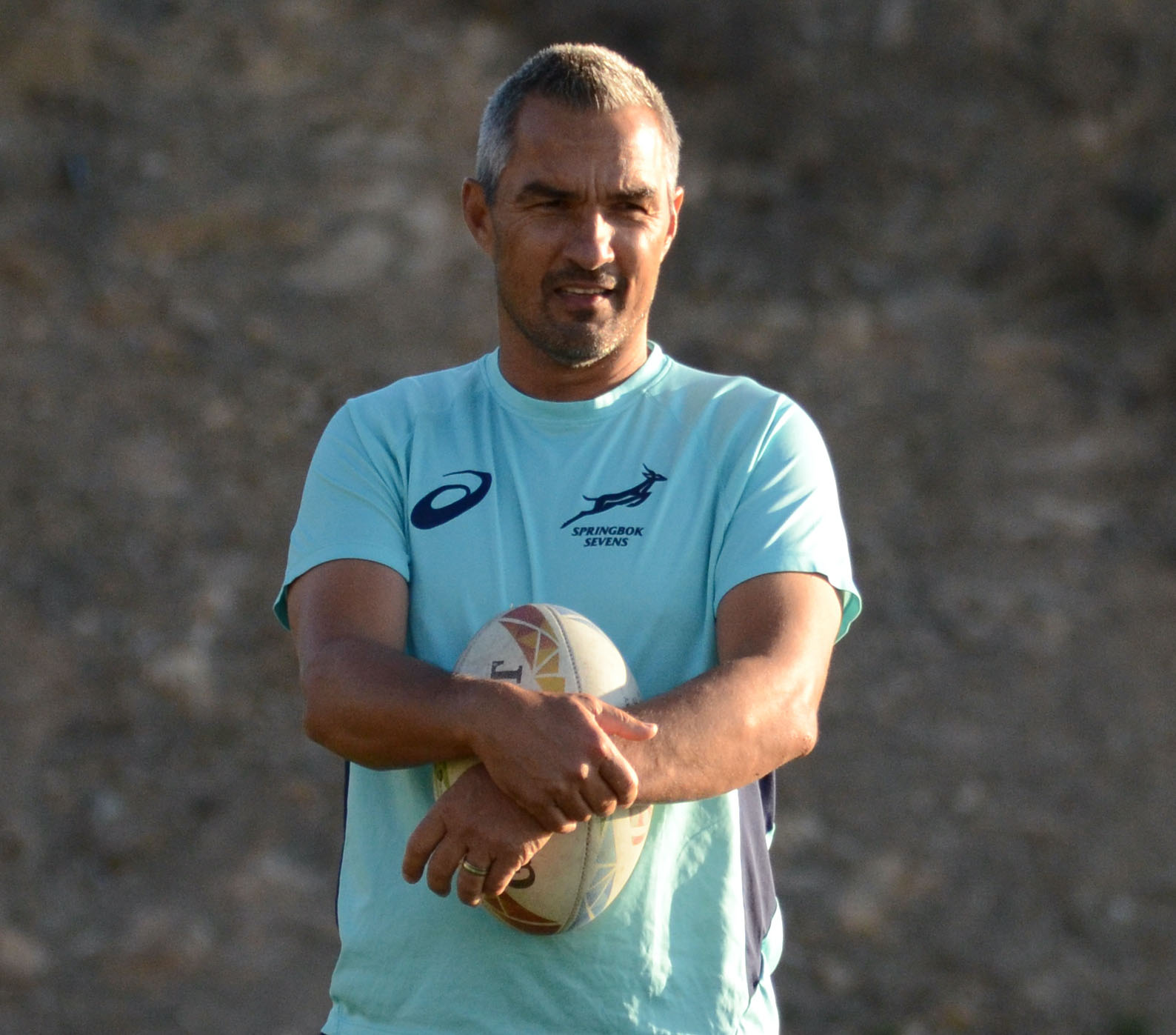 "Mfundo has so much potential – I cannot wait for him to get a proper run; he is going to surprise a lot of teams. His attitude is also commendable, getting stuck into his rehab programme every time he is struck down. Despite his misfortunes, he always contributes to the team."