Kriel, who has established himself mainly as a centre in his professional career but is equally adept at wing, will earn his 49th Test cap when he runs onto the pitch at the Principality Stadium. The match kicks off at 17h30 (19h30 SA time) and will be broadcast live on SuperSport.
"I enjoy playing my rugby at centre, but I am equally excited about playing on the wing," said the hard-running Kriel.
"My confidence comes from training well and working hard on the training field and I have been happy with the way things have been going this week."
Kriel, who made his Test debut against Argentina in 2015, was a member of the triumphant Rugby World Cup squad in Japan two years ago, but he got injured in the opening game against the All Blacks and missed the remainder of the tournament, with Damian Willemse replacing him in the group.
It was his 46th Test and he has only added two more caps since - against Georgia and Argentina earlier this year.
The 27-year-old back highlighted defensive organisation as one of the key factors for the new-look Bok back-three which features Willemse (fullback), Makazole Mapimpi (left wing) and himself.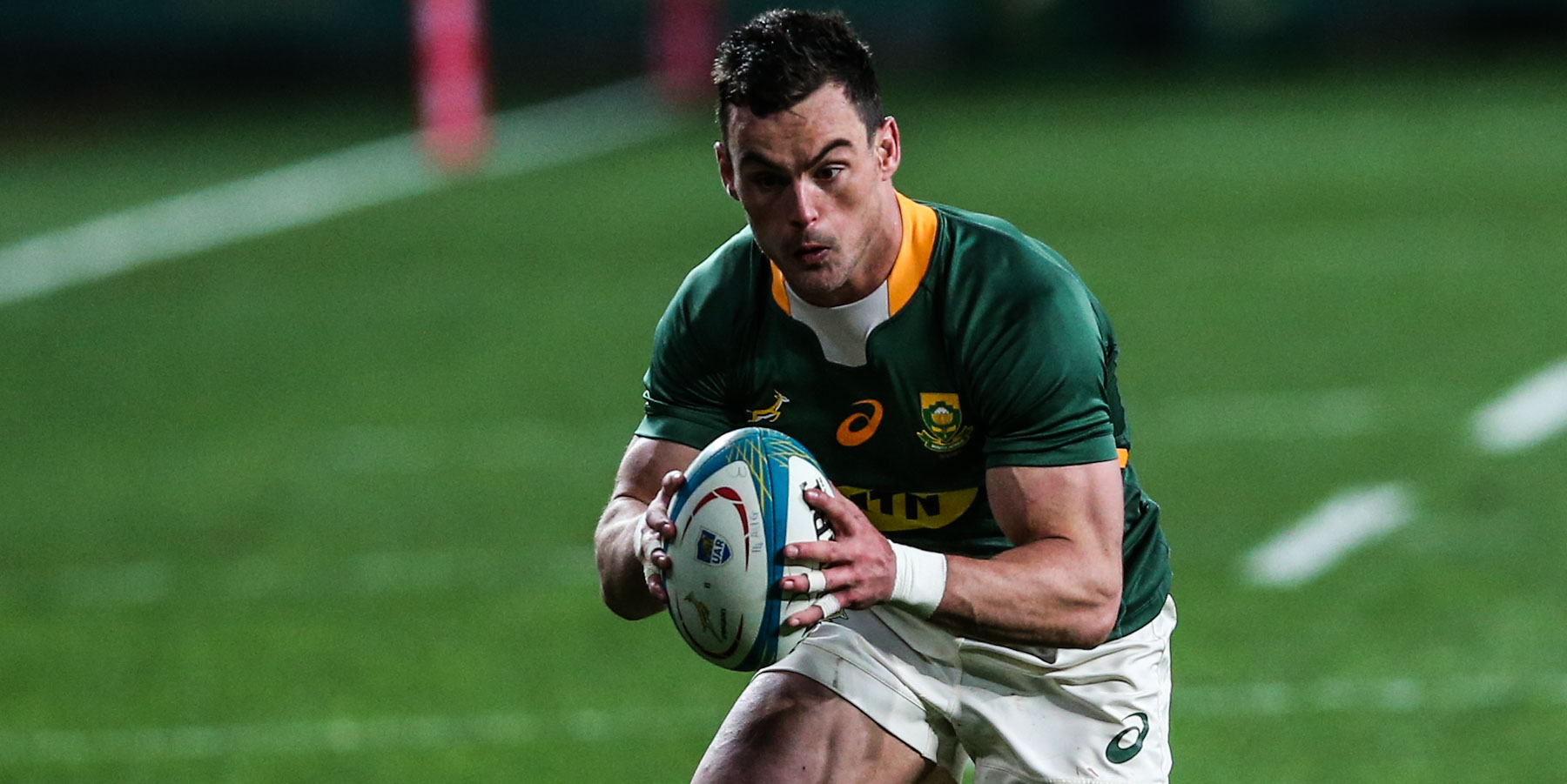 "Makazole is a great defensive organiser, and as Springboks, we are proud of our defence," said Kriel.
"We need to control who goes where (on defence), as that is a big part of our system. So, it will be important to be vocal and make good calls on the weekend."
Kriel - who featured in the 2017 and 2018 Test matches in Cardiff in which Wales emerged victorious - expected a physically demanding encounter against the Six Nations Champions.
"It is going to be a massive grind. I believe the team that capitalises on their opportunities and converts them into points will come out on top, so it will be about effective execution," he said.
Commenting on the team's two previous encounters in Cardiff, Kriel said: "Wales had different coaches back then, but they were both close Tests (Wales won 24-22 and 20-11 respectively).
"They had a simple game plan and they executed it well, and we didn't handle it as well as we should have. But we've come a long way as a team since then, and we believe this will be another good contest."
Kriel added: "It is great to have the whole squad together and to keep continuity, and we are very excited. It will be a massive Test as both teams will want to do the best for their country."
Responding to the prospect that he may line up against British & Irish Lions wing Josh Adams, the top-try scorer during the Castle Lager Lions Series earlier this year, Kriel said: "He is a quality player. I watched him a lot during the Lions Series and I've also played against him in Cardiff a few times. He is a big player for them.
"But for me it is important to focus on what I need to do and to do it right, and also what we as a team want to achieve."