For Springbok Women captain, Chumisa Qawe, the challenge looms large, but it is one that is highly anticipated by her and the team.
"We are ready for this," said Qawe.
"Yes, the home crowd is really strong in support of their team – and that is fantastic – and we are playing on their home turf, but we prepared for this moment. After all, these are the matches you want to play and train for, when there is something at stake, but the odds are stacked against you. That is the real challenge, and we want to embrace that."
At stake is the big prize that the team came to Madagascar for and pushed them past Cameroon and Kenya in convincing fashion, the qualification to the inaugural WXV 2 tournament in October and despite being on the verge of it – the Bok Women need one log point out of the game – Qawe is adamant that the work is not done.
"We are close, but not there yet and it will be silly of us to take the foot of the accelerator now," she said. "We managed to build up nice momentum over the last two matches and worked hard to finish strong and that is what we intend to do on Sunday."
The captain was full of praise for their opponents: "They have played well in the tournament and have a unique style, so we need to make sure they do not get into their stride or rhythm. We can do that by forcing our game on them and making sure we execute our gameplan well."
Springbok Women coach Louis Koen earlier warned the squad of the threat Madagascar hold.
"They play a very unstructured off-loading game," said Koen. "Their off-loads before contact and even in contact will test our defence. We are implementing a new defensive system and that will be tested by Madagascar on Sunday."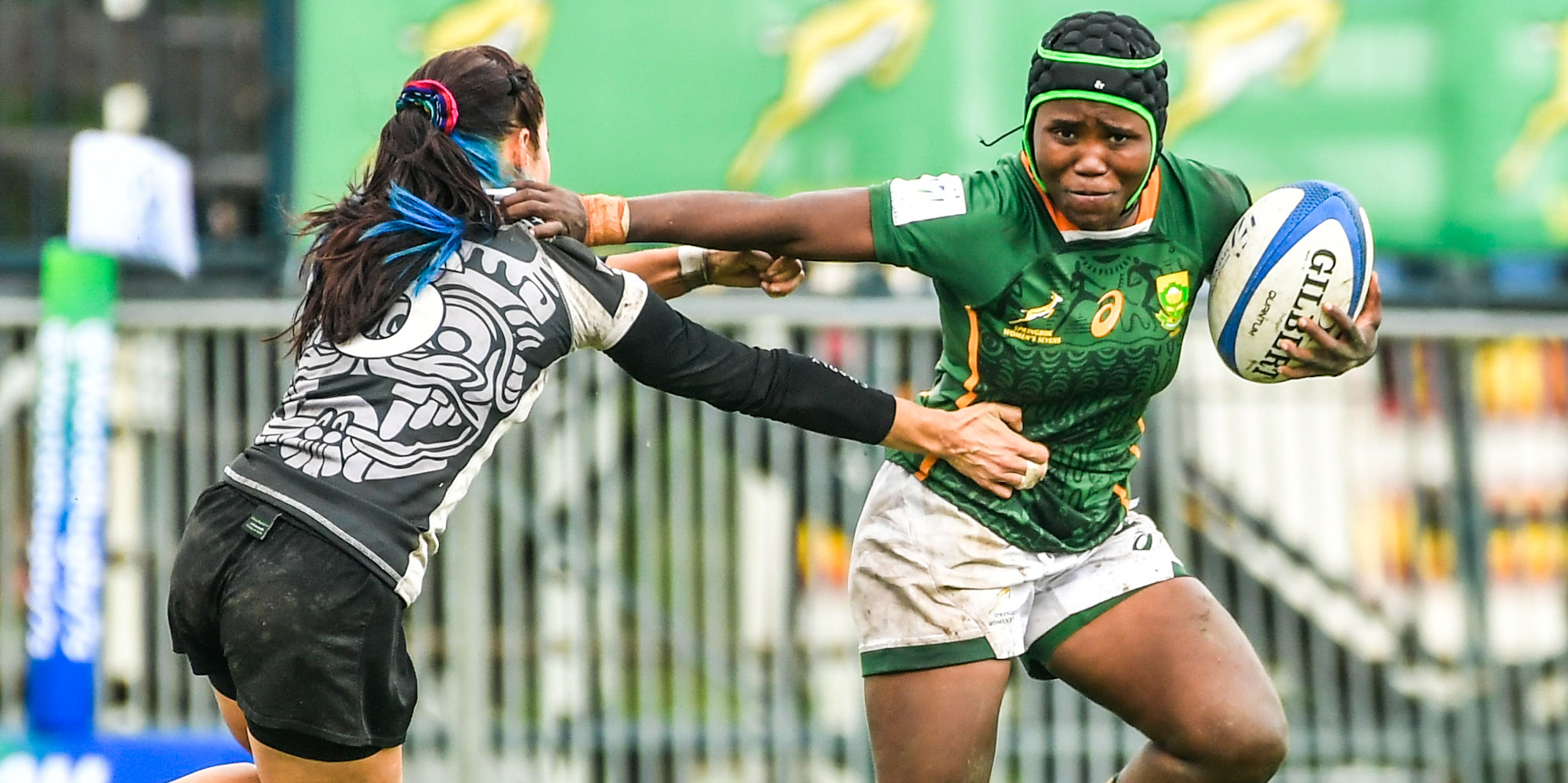 The expected full house will be vocal and those closest to the crowd will have trouble to hear teammates and calls, but Simamkele Namba, who is starting on the left wing, said she hopes to ignore the crowd and just focus on the task at hand.
Namba will make a first start for the Bok Women since July last year against Japan and came into the tournament on the back of a successful Springbok Women's Sevens campaign to win the World Rugby Sevens Challenger Series, and qualification into the HSBC World Rugby Sevens Series.
On Sunday, Namba hopes to be part of the Springbok Women team to qualify for the WXV.
"What I take from the Challenger Series is to not focus too much on your own game, but to make sure you apply your mind to the job for the team," Namba said.
"If you focus on the job and making sure you execute what was worked on during training, things will go well for us on Sunday. That is going to be my approach to the game. For the huge crowd, that will be fantastic to be part of a match where the stadium is packed."
Match information: Springbok Women v Madagascar
Date: Sunday, 28 May 2023
Venue: Stade Makis, Antananarivo, Madagascar
Kick-off: 14h00 (SA time)
Referee:  Precious Pezani (Zimbabwe)
Livestream: Rugby Africa Facebook page (https://www.facebook.com/RugbyAfrique)
Head-to-Head: SA Women vs Madagascar
13/08/2019 in Brakpan: SA won 73-0 
Selected stats:
Libbie Janse van Rensburg could extend her Springbok Women record of 129 test points.
Luchell Hanekom could make her debut off the bench, thus becoming the eighth new cap for the team this season.