That was 15 months ago.
Fast forward to the present and instead of Seville, a sprightly Geduld will be walking around in Toulouse in France, this time with a bounce in his step and happiness in his heart. Also, anticipation and confidence from the most experienced Blitzbok in the South African squad.
Geduld, one of a handful to play in more than 50 World Series tournaments in the green and gold, and one of only three to score more than 1000 career points, has seen it all in a career that spanned almost a decade.
The Blitzbok flyhalf, an instinctive and naturally gifted playmaker in the game of sevens, has been around, and significantly so, in a golden era for the Springbok Sevens team.
Fifteen months in sport is a long time in sport, and for Blitzbok supporters it's been especially tough as their team have struggled as they went through a transitional phase of new coaches, a long list of injuries and new players.
This weekend, they start their HSBC France Sevens mission in seventh place on the log, three places lower than their pre-season objective, which would secure South Africa automatic qualification to the 2024 Olympic Games in Paris.
Geduld, who was a member of both the 2016 and 2021 Olympic squads, understands what is needed and how big Olympic qualification is on the current landscape. Yet he is still confident, not only of the narrow road that lies ahead, but also of a solid return to international sevens rugby.
"I did not realize it until someone mentioned it, but everyone in our squad has won on the World Series and knows what it takes to win a tournament and in fact, a World Series," he said.
"Combine that with the knowledge that we really trained well in Stellenbosch during the last couple of weeks and there is reason for optimism."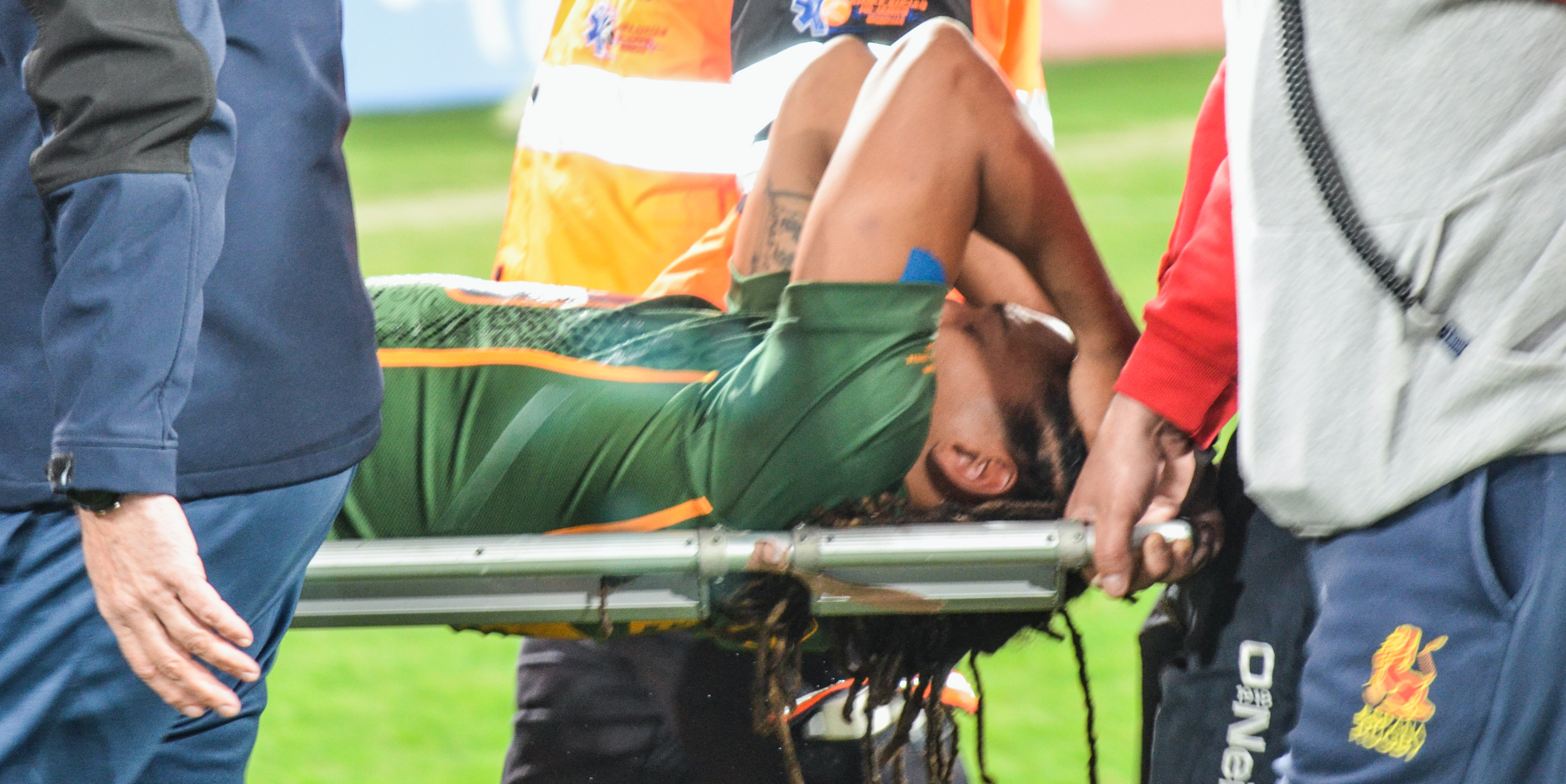 Springbok Sevens coach Sandile Ngcobo lamented the fact the injury bogey struck down his playmakers in particular, but this time around, he has not only welcomed back Geduld, but Dewald Human and Ronald Brown are also back from injury, while Shaun Williams and Ricardo Duarttee recovered from the knocks sustained in their last tournament in Singapore a couple of weeks ago.
"It will certainly help to have all of us back," Geduld said.
"There will be no pressure on a specific player upon his return, me included, as we can all fulfil that role and support each other in that.
"I have a lot of confidence in the ability of these teammates and with the knowledge that we had a good prep back home, feel that we can approach this tournament with a strong mindset."
Geduld said the road to recovery was one of patience, but also excitement as he is looking forward to savoring World Series action again, as well as visiting Toulouse, where his close friend, Cheslin Kolbe, became a household name.
"It was lonely at times, but I always worked towards the goal of playing again.
"At one stage I had a couple of chats with the medical staff as I was starting to compare the recovery calendar with that of the series. I thought that I will miss these two tournaments as well and only play again next season, but credit to our team who got me ready. I am really excited and just so happy to be back.
"There were a lot of things I was looking forward to, even the flight to France as the one back from Seville was the last international flight I had. It feels like yesterday.
"Being back with the team, getting that tournament feeling again and walking around in a city where rugby is so huge and Cheslin played are all part of that.
"But the big focus is getting back onto the field and representing my country again. I am ready for this moment as I was waiting for it, patiently," added Geduld.