Erasmus explained that Wiese had a suspected concussion, which means Kwagga Smith has been promoted from the replacements to the No 8 jersey, while Deon Fourie has been called up to the bench.
"We were waiting on Jasper to pass the required concussion protocols, and given the late decision, we though it made sense to select Deon on the bench," said Erasmus.
"We didn't foresee Jasper not being available, as we thought he had a very good chance to play. But this is the first time we encountered such a situation and with these concussion protocols I'm sure it will happen more going forward.
"We opted for Kwagga because he is an out-and-out No 8, and when we train, he is our second choice No 8. Over and above that he can cover a few positions."
Of the challenge France posed, Erasmus said: "They kick a lot, and they have a lot of belief in what they do. They also have a good coach and young team that remains steady when things go well or not, so it is going to be a good test for us."
Kolisi shared Erasmus' views: "I think the physicality is going to be the biggest aspect this weekend. Both teams are physical, and France, in particular, know what they are good at, and they do those things well. They also know how to impose their plan on opposition teams.
"We'll certainly try to match that. The scrums and lineouts are going to be important aspects of this game, so it is going to be a tough match."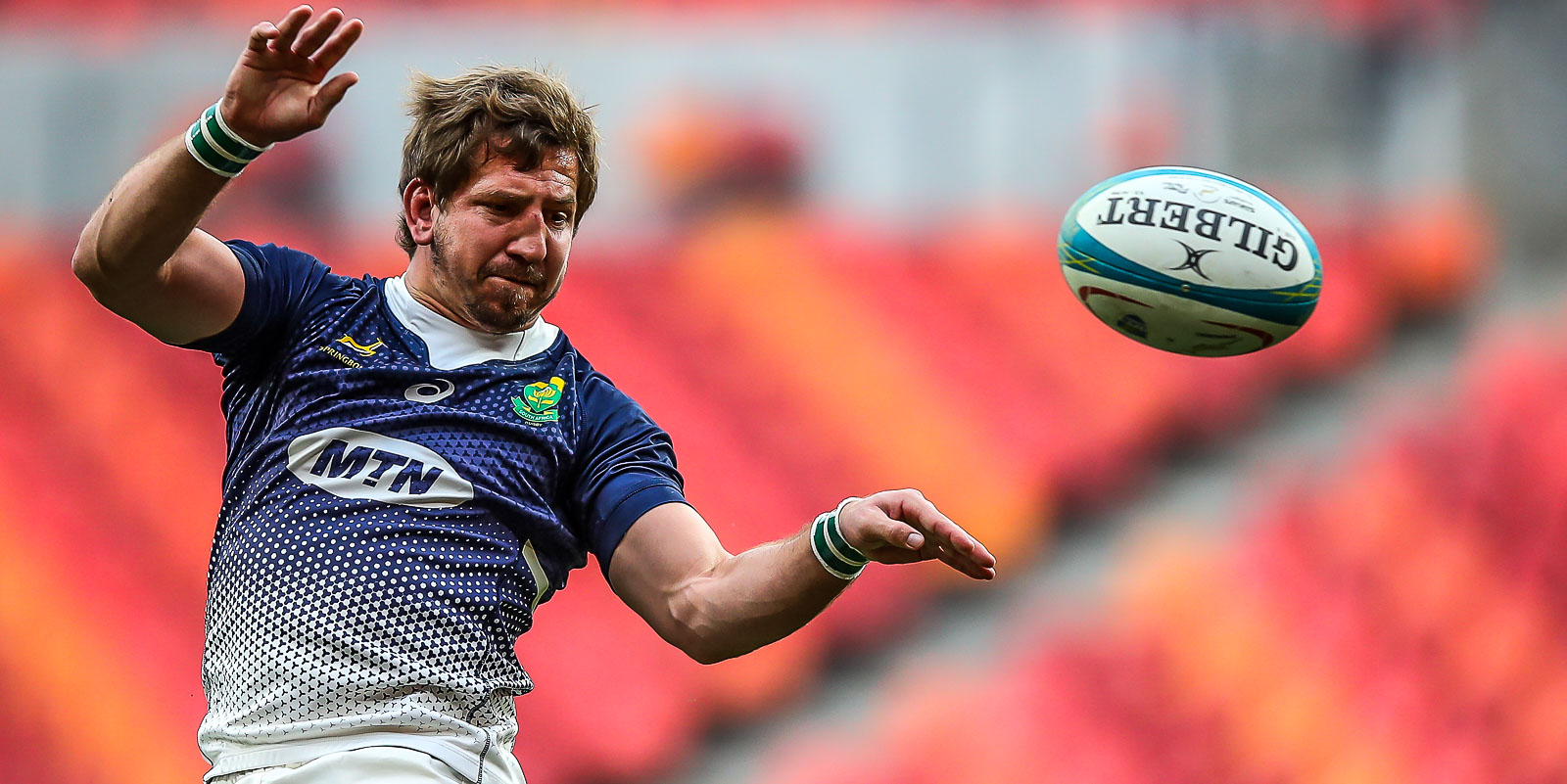 Kolisi added: "France's game plan has definitely changed over the years. They kick more and they save their energy to play in your half.
"They have strong forwards, so they have good set pieces, and they have everything one wants in a team. That said, we have also evolved as a side, and we are looking forward to testing ourselves against them."
Kolisi said this match was not only important for the Boks to test themselves, but also to experience playing in Marseille before the Rugby World Cup next year.
"Playing against France on their home patch a year before the World Cup is good for us all because everyone will get a taste of what it will be like next year," said Kolisi.
"It's going to be a massive game with the fourth ranked team playing against the second ranked team in the world, and as the Springboks we want to win every game and make the country proud. We may have lost last week's Test and the SA 'A' game, but there is pressure every week, and we need to adapt to it."
Erasmus adopted a different view to the criticism leveled at the team about their goal kicking and said: "Playing international rugby brings extra pressure, and the only way one can get things right, such as the goal kicking, is to know what to expect and to experience kicking at this level.
"We are going through the same things we experienced as a team as in 2018 and the important thing is that if we reach a stage next year where we lose three goal kickers, we would have been in that situation before and we will be prepared."