For most of the South African players and coaches, it will be the first time they have the luxury of playing back-to-back home Tests against their archrivals, and after winning last week's match 26-10, the Boks could add another feather to their cap if they can make it two out of two in Johannesburg.
Stick and Kolisi, however, expected the visitors to come out firing, and said with the caliber of players within the New Zealand squad, it would take their best efforts to emerge victorious.
"We had a look at last week's game, but we cannot dwell on that result too long," said Kolisi.
"New Zealand are a very good team, and they are one performance away from turning things around.
"From our side, we had a good review of last week's game, and we feel there is a lot we can still improve on."
Stick echoed these sentiments: "The All Blacks are a world class side, and with Richie Mo'unga at flyhalf they will be even more dangerous. He can mix up his game with kicking and running, so he will bring something different to the team.
"We know for a fact that we can't switch off for a moment against them because they have world class players that can punish you. It is going to be a massive challenge, and we have to be at the top of our game to beat them."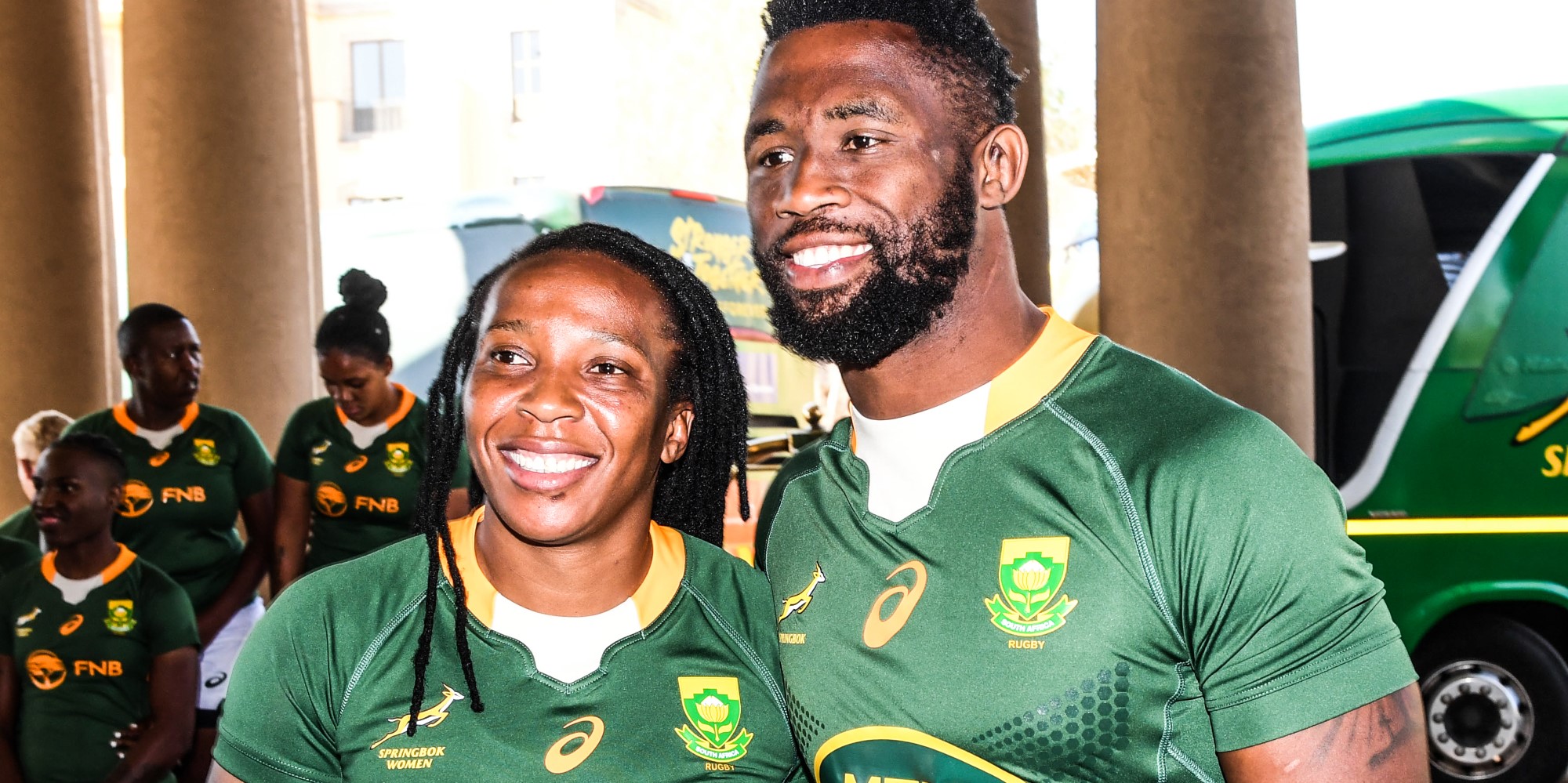 For Kolisi and Stick, this is the first chance in their time with the Springboks that they had the opportunity to possibly register back-to-back home wins against the All Blacks.
"It would be great to become one of the best Springbok teams, but our focus is on working hard and playing well," said Kolisi.
"None of the coaches and players have been in this situation before to possibly beat New Zealand in back-to-back Tests at home, so we just want to go out there and give it our all on Saturday."
This occasion was equally big for Stick, who said: "In my lifetime in the Bok team it is the first time we will be playing back-to-back Tests against the All Blacks at home, and we know it is going to be a massive challenge, but we'll give everything to do well. We have a massive tour ahead, but we don't want to look too far ahead.
"Emirates Airline Park is a big venue for both teams. I certainly will never forget the Rugby World Cup final in 1995 with Nelson Mandela in attendance and Joel Stransky's drop-goal.
"The big factor for us, however, is to keep building and hopefully we can do that, and the scoreboard will take care of itself."
Kolisi also encouraged local supporters to come out and support the Springbok Women's team, who will face Spain in the curtain-raiser to their match, which kicks off at 13h00, and said it was the perfect opportunity for fans at the stadium and at home to show their support for the women's side as they prepare for the Rugby World Cup in New Zealand later this year.
The Springboks shared a special moment with their female counterparts on Friday morning as they took a combined team photo ahead of tomorrow's double-header.
"It's beautiful that we were able to take a team photo with the Springbok Women," said Kolisi.
"I'm a big supporter of the team as they work equally as hard as us, if not harder. Female sports unfortunately do not get as much as us, so it is up to us as men to celebrate them.
"The Springbok Women are getting better and better, and we are very proud of them, so I encourage our fans to come out a little earlier and support them because like us, they are representing us all."