The tournament, which features nine teams, will be played at Mustapha Ben Jannet Stadium in Monastir, Tunisia on Friday 29 and Saturday 30 April, when Delport and his squad make their return to international action for the first time since the HSBC Cape Town Sevens in December 2019.
The trip to the north of Africa will also be a return to Tunisia and the continental showpiece, where the South African side were crowned champions when they last competed in this competition in October 2019.
Six players earned gold medals on that trip, with Sizophila Solontsi this time returning as captain, while Mathrin Simmers, Eloise Webb, Nadine Roos, Liske Lategan and Rights Mkhari's familiarity with the tournament will ease the nerves for the squad's return to the international stage.
Delport also named Lusanda Dumke in the squad for her first trip to the African competition, although the SA Rugby Women's Player of the Year for 2021 has played at the HSBC Cape Town Sevens. Snenhlanhla Shozi is also back in the Springbok Women's Sevens squad after she last played for the team at the 2018 Rugby World Cup Sevens in San Francisco, USA.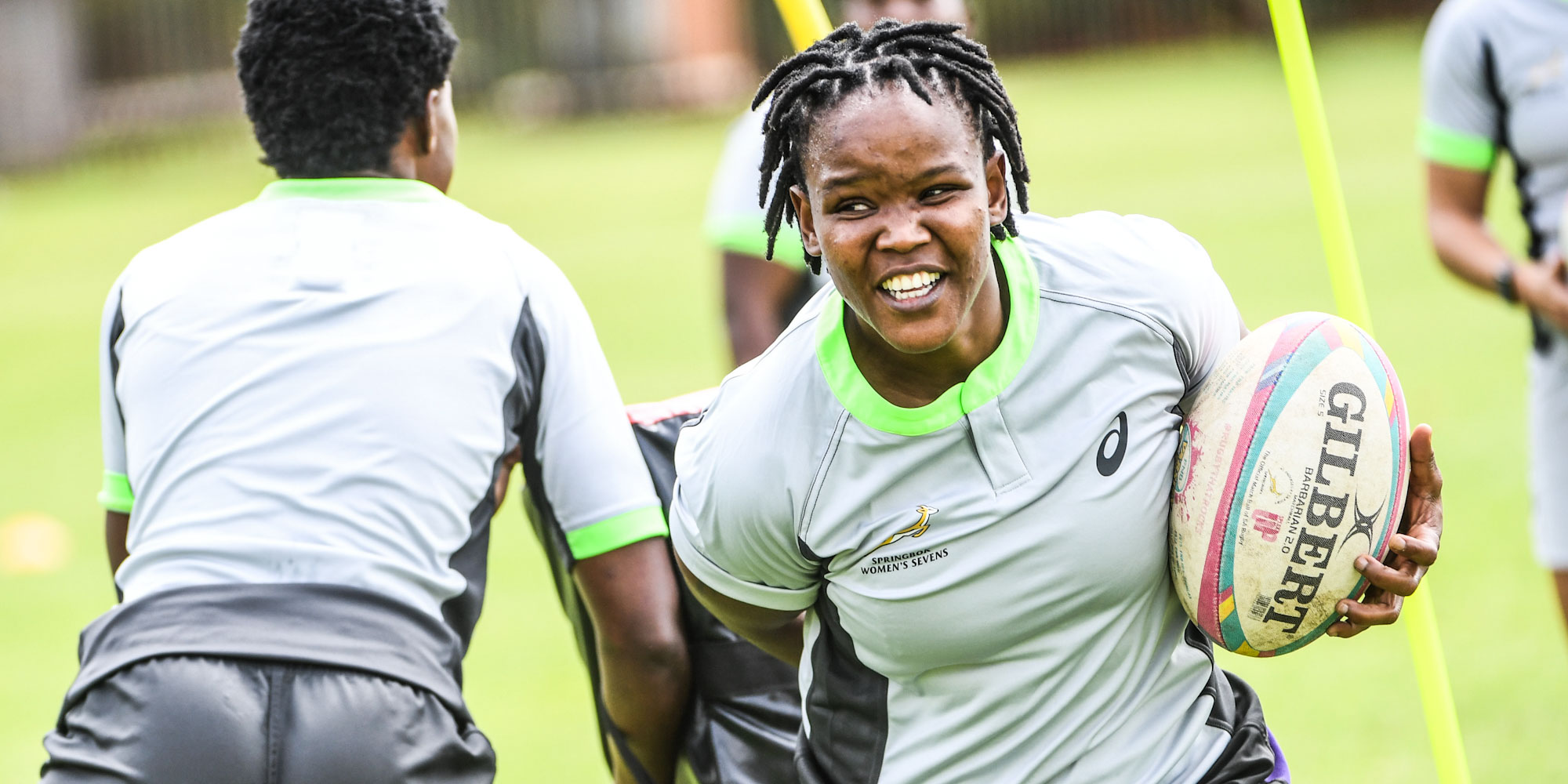 Alichia Arries, Donelle Snyders and Anacadia Minnaar have worn the green and gold before, having represented the Springbok Women previously, but they will make their international debut in the sevens code in Tunisia.
Delport expressed his satisfaction with the squad and the preparation that included four previous training camps in Stellenbosch and the departure camp in Pretoria.
"We had a lot of work to do when we started in January this year, but I cannot fault the effort of the players in the last four months as we have come a long way," said Delport.
"The lack of competitive action for two years is a reality for us, but we now have that opportunity to put it all behind us and get back to international sevens.
"The winner in Tunisia gains entry into the Commonwealth Games, so that was a big focus for us. We leave for Tunisia tomorrow knowing that we gave ourselves the best chance to be successful."
Wearing the captain's armband is nothing new to Solontsi, who regularly captained the Cell C Sharks Women in fifteens, so the challenge for her will rather be to get the team to play at their full potential in a season full of firsts.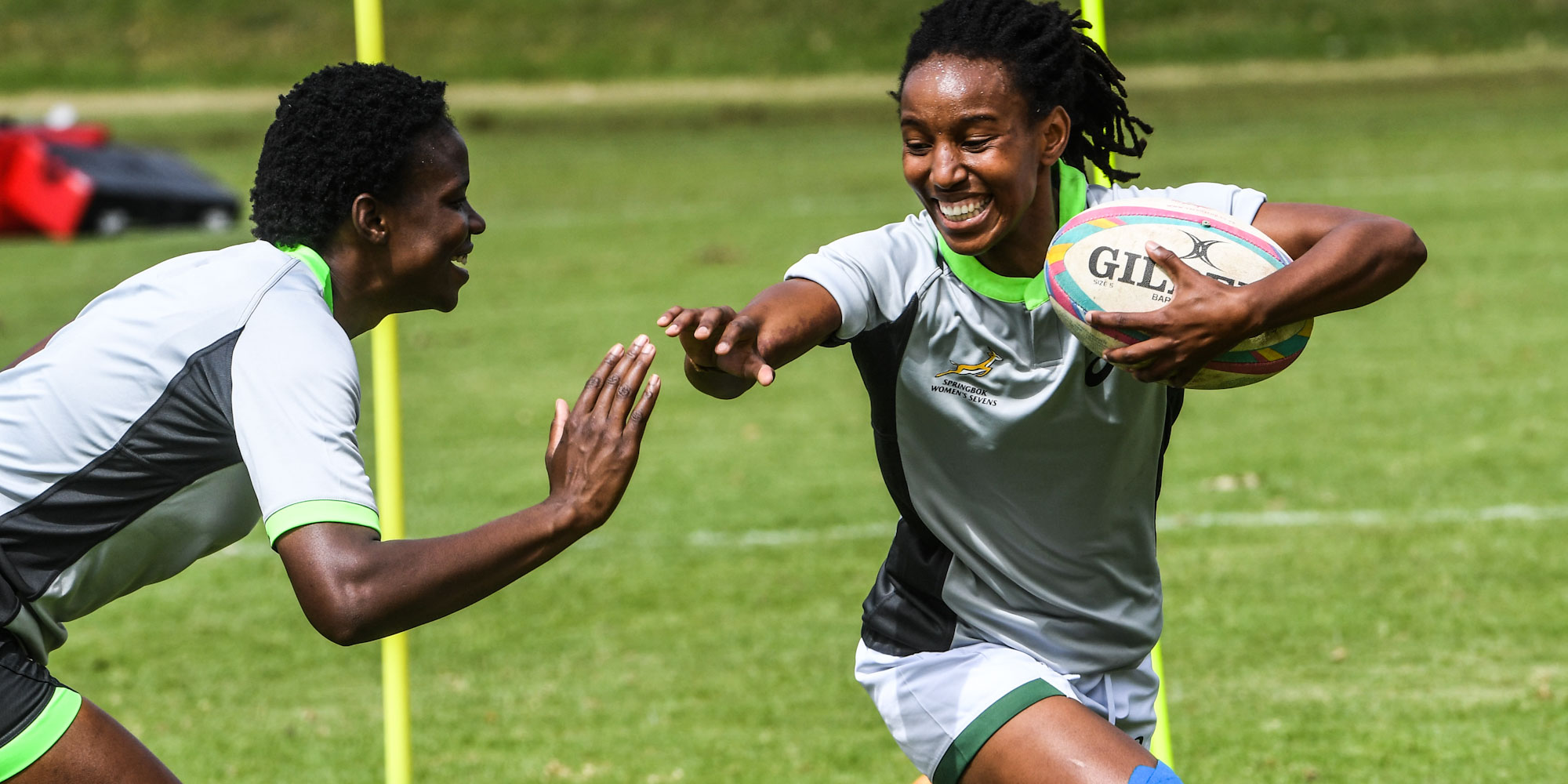 "The core leadership group is an experienced one and they help out where needed, and I am also impressed with the younger players and their energy and willingness to learn," said Solontsi.
"This resulted in a team that worked hard to become better individually, but also as a team. Getting out there to play with and for each other will contribute even more.
"We are all pretty excited to be back playing international sevens again. The potential entry into the Commonwealth Games is a massive attraction, but we are not looking at anything else than our own effort and that first game, where we need to lay down the marker for the rest of the tournament."
For Plaatjies, a University of Fort Hare Public Administration student and Border Ladies midfielder who turned 26 years old on Sunday, her call-up came as the perfect birthday present.
"I am humbled and honoured," she said.
"When I was called up to that very first camp in January, this moment seemed extremely far away, I just wanted to learn as much as I could and now that I will get the opportunity to play for my country, I am so happy.
"A number of players have been to Tunisia in the past and informed us of what to expect, and everyone is very well aware that we will need to be at our absolute best if we want to be successful," added Plaatjies.
The Springbok Women's Sevens squad:
Rights Mkhari
Asisipho Plaatjies
Lusanda Dumke
Snenhlanhla Shozi
Donelle Snyders
Anacadia Minnaar
Eloise Webb
Sizophila Solontsi (captain)
Nadine Roos
Mathrin Simmers
Alichia Arries
Liske Lategan