Ronald Brown - the HSBC Player of the Final - was in sublime form and contributed 25 points in the final through three tries and five conversions as the USA had no answer for the Blitzboks' clinical play, sharp attack and strong defence.
JC Pretorius, Selvyn Davids and Shaun Williams also added their names to the list of try-scorers.
Brown scored early, after which Pretorius went over untouched from a quick tap penalty in the USA 22. At this stage, the Blitzboks were almost parked in their opponents' half.
On the stroke of half-time, Brown danced his way over for his second try, which came from a turnover in the USA half, to hand the Blitzboks a 21-0 lead at the break.
That didn't last long as Pretorius attacked from the restart and after a very strong run, he put Brown over for his third try.
Selvyn Davids scored from a trademark chip, chase and gather before the USA pulled one back, but it was too little, too late and when Williams went over on the stroke of full-time, the South Africans could celebrate.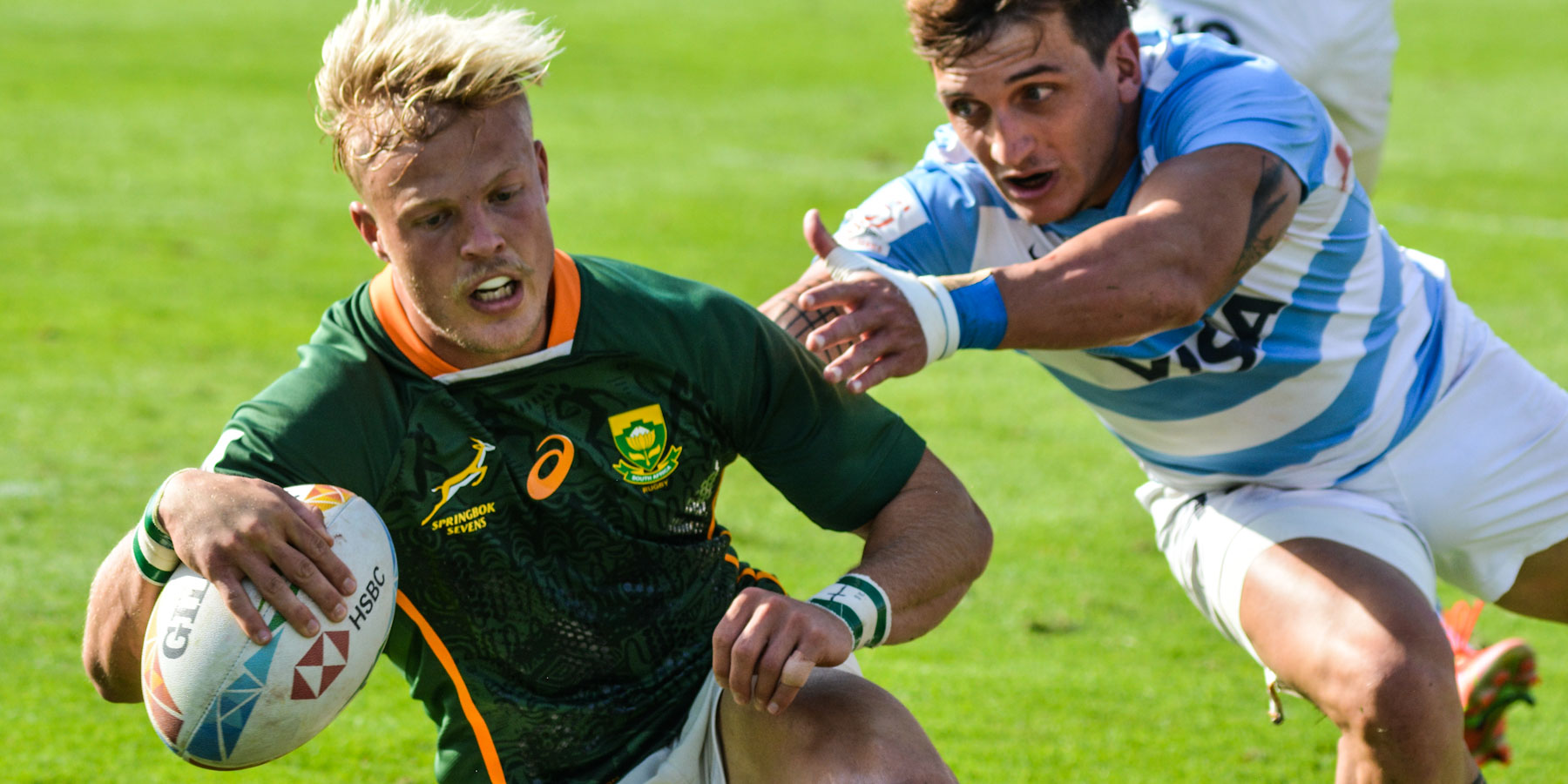 In their first game on Saturday morning, the Springbok Sevens team displayed great attacking precision and defensive efficiency as they beat Australia by 29-5 in their Emirates Dubai 7s quarter-final, and later booked their place in the final with a 17-7 win over Argentina.
In the quarter-final, Siviwe Soyizwapi scored on either side of the break as he led his team to a great win, which equalled their record streak from 2008/09 of 16 consecutive victories.
The South Africans started well as Selvyn Davids made it to the try-line from the kick-off, but he failed to score. Moments later, though, JC Pretorius went over from a turn-over in the Aussie 22.
The Australians held onto the ball for a long time after that try, testing the Blitzboks' defence, but they held out and when presented with an opportunity, Soyizwapi rounded off from an attacking lineout.
Henry Hutchison scored on the buzzer for Australia to make it 12-5 at the break, but early in the second half, the Blitzboks had another set-piece in their opponents' 22 and yet again Soyizwapi was at hand to finish.
Davids got his try from the restart and right at the end, debutant Tiaan Pretorius went over for his first five-pointer in the green and gold, capping a fine performance for the Blitzboks.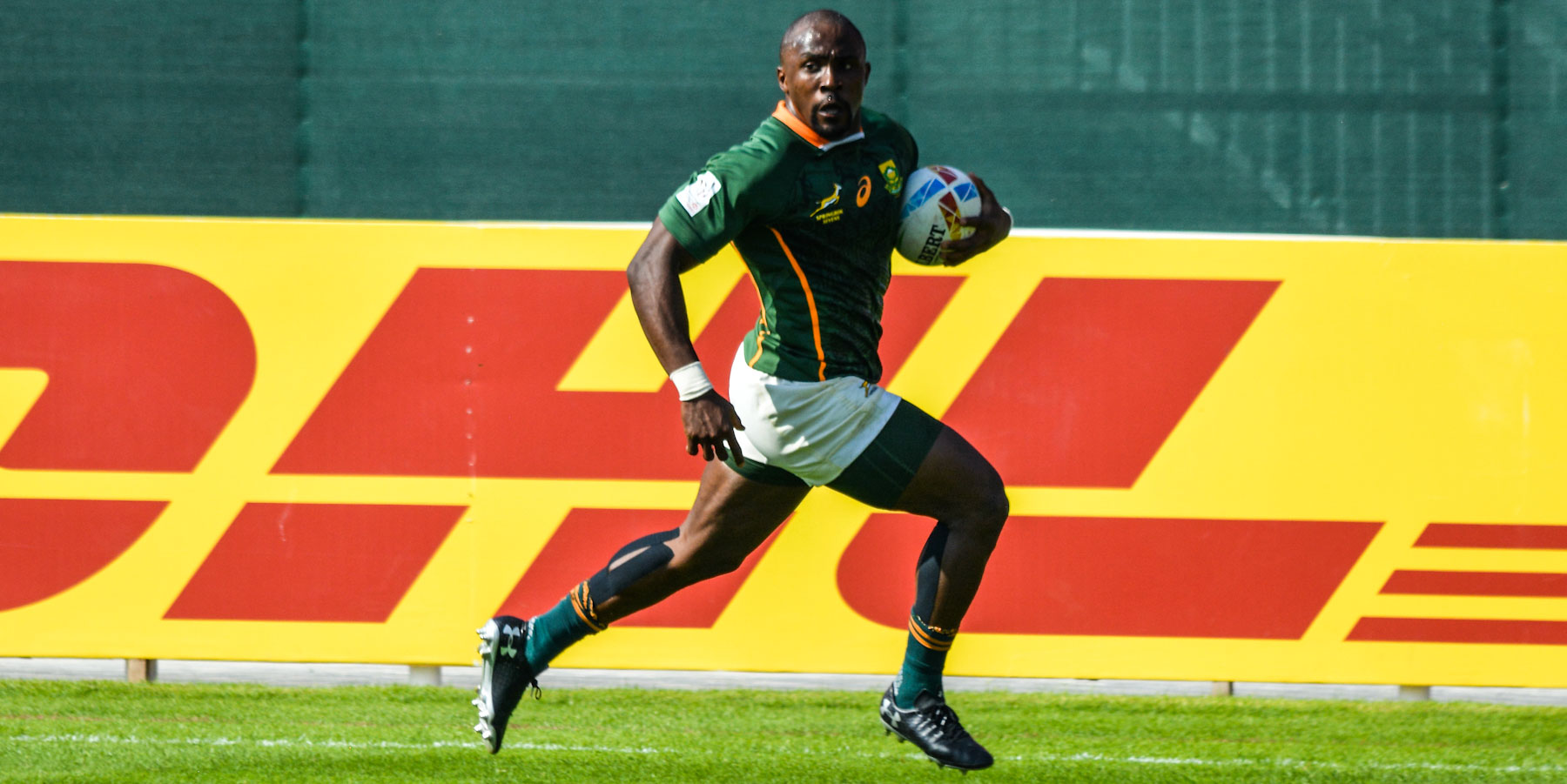 In their second game on Saturday, the Springboks Sevens booked their place in the Emirates Dubai 7s Cup final with a hard-fought 17-7 victory over a tenacious Argentina to stretch their unbeaten run to a record 17 wins in a row.
Each team scored a try apiece in a very tightly contested first half, however, the South Africans managed to find an extra gear after the break which saw them scoring twice to take the game away from Argentina.
Argentina was first on the scoreboard when Rodrigo Isro finished off a lovely move which started with a successfully taken lineout.
Blitzboks debutant Shilton van Wyk level matters at 7-7 when he was on hand to take the final pass, having run a great support line, to dot down for maiden World Series try.
The South Americans made it difficult for the South Africans with their hard-tackling, while their strike runners always looked dangerous whenever they had ball in hand.
However, the Blitzboks' showed their class when it mattered most to make the telling tackles and also underlined their attacking prowess when it mattered, with Soyizwapi and Pretorius going over in the second half.
Scorers:
QUARTER-FINAL: Springbok Sevens 29 (12) Australia 5 (5)
Springbok Sevens – Tries: JC Pretorius, Siviwe Soyizwapi (2), Selvyn Davids, Tiaan Pretorius. Conversions: Ronald Brown, Branco du Preez.
Australia – Try: Henry Hutchison.
SEMI-FINAL: Springbok Sevens 17 (7) Argentina 7 (7)
Springbok Sevens - Tries: Shilton van Wyk, Siviwe Soyizwapi, JC Pretorius. Conversion: Ronald Brown.
Argentina - Try: Rodrigo Isro. Conversion: Isro.
FINAL: Springbok Sevens 42 (21) USA 7 (0)
Springbok Sevens - Tries: Ronald Brown (3), JC Pretorius, Selvyn Davids, Shaun Williams. Conversions: Brown (5), Branco du Preez.
USA - Try: Lucas Lacamp. Conversion: Steve Tomasin.