The Cell C Sharks player made a starting debut for the Women Boks in Stellenbosch, but as the very first scrum collapsed, Gunter picked up a knee injury. She had to leave the field and was replaced.
The recovery went well, and Gunter was all smiles in Wales on Tuesday, where the team trained at Cardiff University for Sunday's friendly against England Under-20's in London.
"It was touch and go for me to be ready for the tour, so I worked hard and was fortunate enough to get the nod to make the tour, something I am very happy about," the 23-year-old said.
"It will be great to be out there again with the team."
Springbok Women's head coach Stanley Raubenheimer will only announce the squad on Thursday, but he has already indicated that those players who had not been used much on tour so far, will be given an opportunity this weekend, all but confirming Gunter's participation in the match.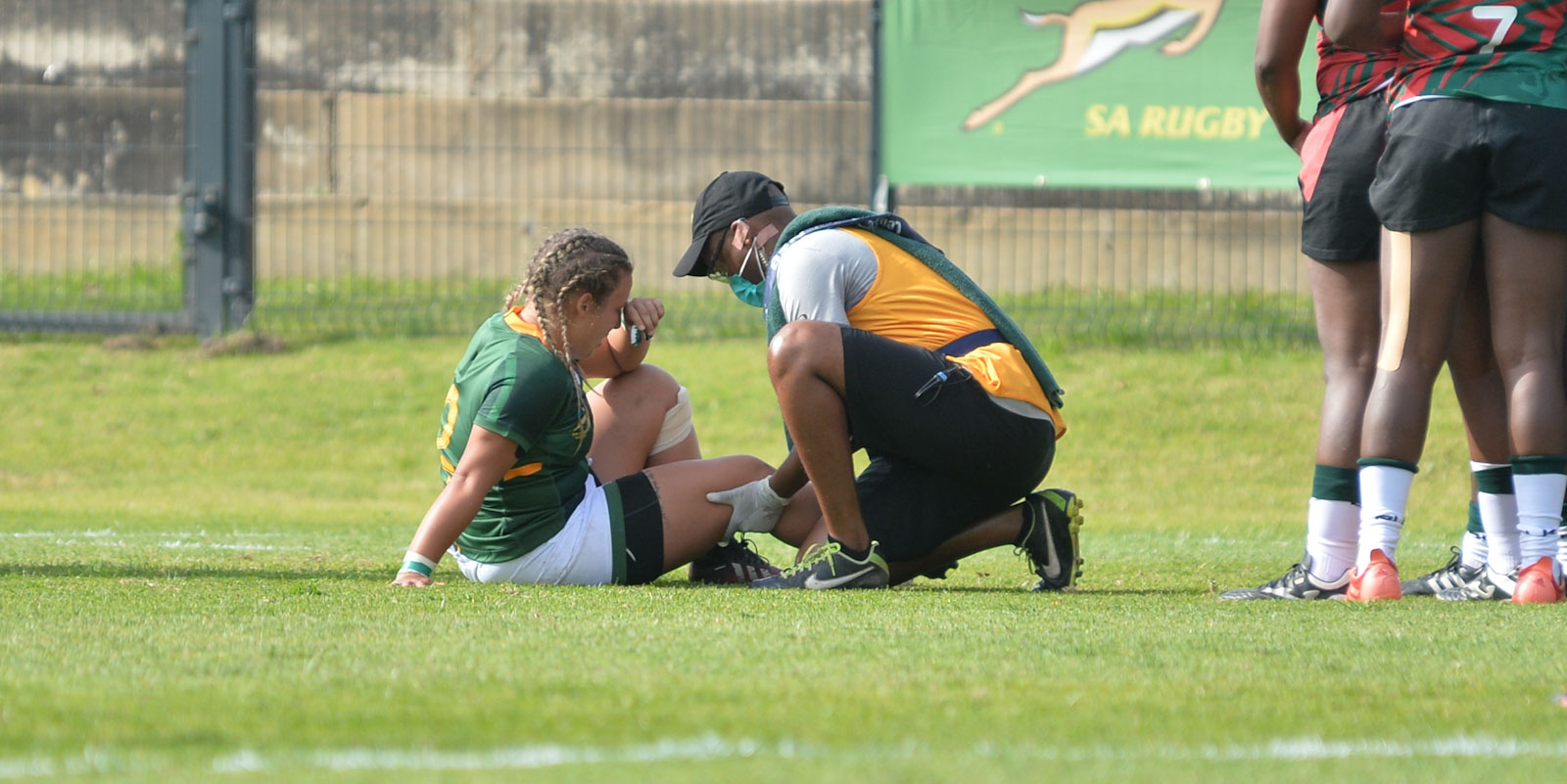 "Those who have not played in the two Tests are going to be involved this weekend and that is a very exciting prospect," said Gunter.
"We have worked hard to assist the test squad for France and Wales and will now get a run, so it is a great feeling.
"We are expecting a proper effort from the England Under-20's as they are all pushing hard for a place in future England teams and even professional contracts with Premiership clubs, so they will be coming hard at us."
The fact that they will have training sessions against England in Worcester on Wednesday and Thursday is another plus.
"Yes, definitely – England are the number one side in the world, and it will be great to train alongside them and then play against them on the training field," she said.
"They obviously have some of the best players in the world that we can experience playing against, but it will also be interesting and helpful to see and witness how they approach the game and certain aspects of play. It will be a good learning curve for us, and we cannot wait to experience that."
On a personal note, the joy of playing rugby again will be an overriding emotion for Gunter: "I worked hard after that knee injury and was desperate to get another run after the bad luck in my very first test match. I am grateful to be running freely with no side effects, so will be going out there with a huge smile on my face."