The South Africans had a number of setbacks since arriving in Japan a week ago, but with the squad now finally cleared by the authorities and all COVID protocols observed, they wasted little time to stretch their legs and get the blood pumping with the Rugby Sevens tournament at the Olympic Games in Tokyo a week away.
Blitzboks captain Siviwe Soyizwapi said the players remained in a positive frame of mind, despite undergoing two separate isolation periods in Tokyo and Kagoshima.
"We are very happy to be out here and breathing in fresh air after a week in our hotel rooms," said Soyizwapi.
"This session was supposed to be a low-key one in terms of intensity, but the guys could not help themselves and pushed things up a few notches.
"We decided to process negative news in a positive way and that is what we have done. As a group, it worked for us actually being isolated, as it brought a tight-knit group even closer.
"The squad – players and management – took a decision to always take the optimistic route and that certainly helped. The obstacles were different, but we overcame them in our minds already."
Soyizwapi added that the five days' isolation were not wasted time at all: "We used the time well and could focus on game plans and plays, so we turned it around to be a positive experience."
Stedman Gans also pointed to the smiles on faces when they finally managed to run a couple of plays out on the field: "We saw it as a challenge, and South Africans love challenges. We are taking it front on and I have no doubt that we will be ready next week.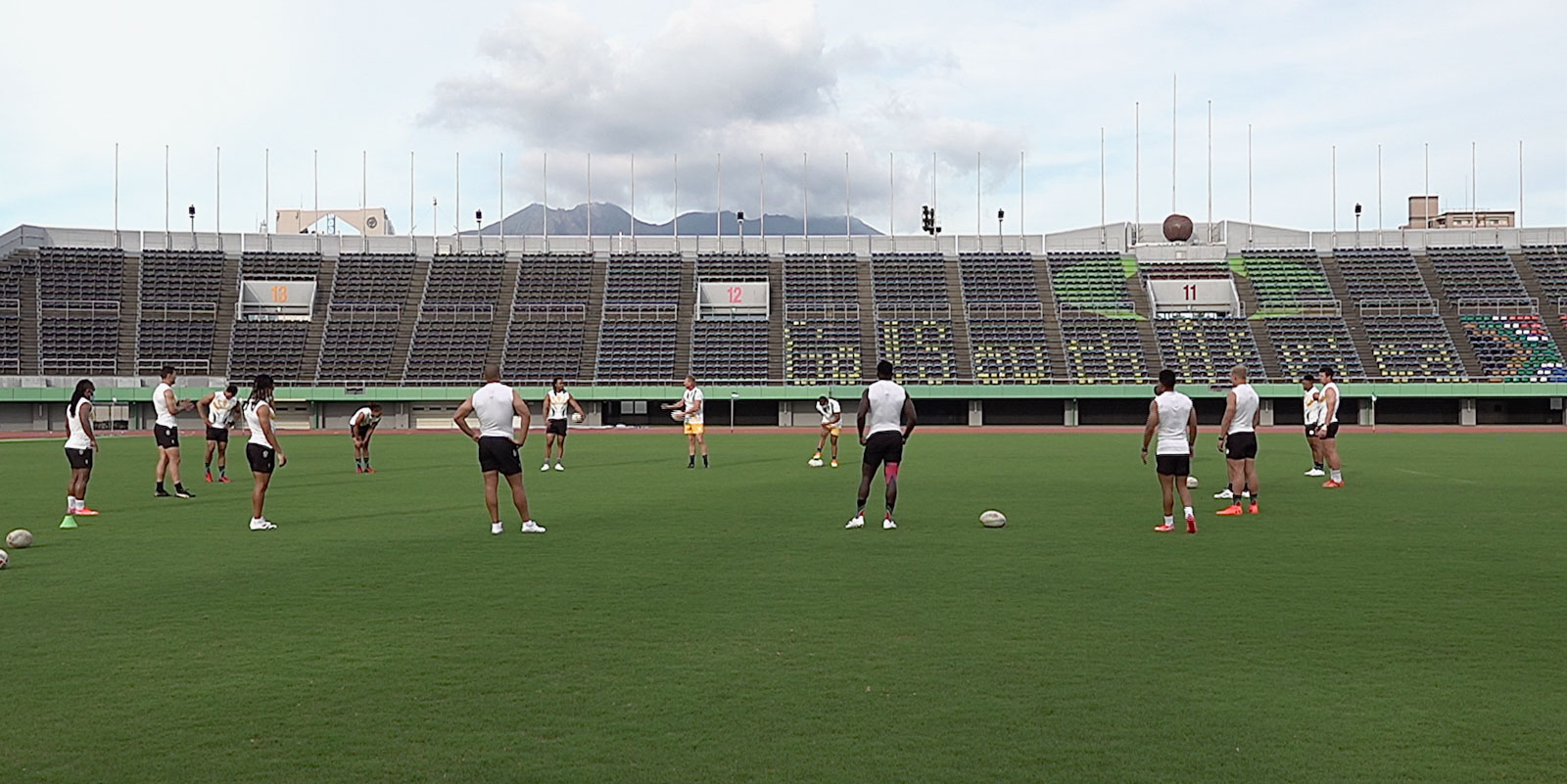 "We prepared well back home, so the fine-tuning we planned to do here is now well underway," said Gans.
Marius Schoeman, the SA Rugby High Performance Manager, thanked Kagoshima City officials for working around the clock to help the team being cleared of all the requirements and getting back onto the training field.
"The change of scenery, from our hotel rooms to this beautiful facility, was a huge morale booster for us," said Schoeman.
"The city worked really hard with us to make sure we can get back onto the field again and we really want to thank them for that, they have been so supportive.
"We have a handful of sessions left before we will play Ireland on Monday, but we have done some good work in our virtual sessions as well, so I believe we are still on track with our preparations. We are lucky that we have a very experienced group of players here and they adapted very well."