Injury meant Gans missed the Carling Currie Cup final and although the winners medal brough some solace, he was back in action again when the Vodacom Bulls started with their pre-season preparations.
More heartache was to follow though when the Springbok Sevens Player of the Year for 2020 was seriously injured when the Vodacom Bulls clashed with the DHL Stormers. The initial prognosis was that Gans would spend at least three months on the sidelines, putting at jeopardy another big goal he had set for himself in 2021.
The recovery process was a tricky one – not like his well-executed show and go, or delayed pass behind a defender's back – as it put him on a very fine timeline to be fit and ready for the Olympic Games in Tokyo in July.
The 24-year-old dreamt of travelling to Japan as part of the Blitzboks squad hoping to improve on the bronze medal won in Rio in 2016, when Rugby Sevens debuted at the international sporting spectacle.
On Sunday, when the Blitzboks depart for Johannesburg and their final two-week training camp, Gans will have an important goal in front of him. Next Friday, the midfielder will lace up his boots and run onto the playing field for the first time since he limped off at Loftus Versfeld on 19 March.
What he will need to show to Blitzbok coach Neil Powell during the two weekends of match action against the Lions Sevens and SA All Stars Sevens Academy teams, is that the rehab was successful, that he can manage the contact and that he will provide the guile and style as shown in the previous 22 tournaments and 106 matches since he debuted for the team in 2018.
"I want to put my name in the hat for that squad, no doubt about that," said Gans.
"That was driving me during the rehabilitation process. The Olympic Games, for me, is the biggest sporting occasion for any athlete and I really want to be part of that.
"I know I need to show the coach that I am ready, but that can easily result in me trying too hard to impress and making mistakes or not doing that the system require. So, I will be mindful of that and not put too much pressure on myself in the next two weeks.
"I need to focus on doing what I do best and that will give me the best chance to be named come the final squad announcement."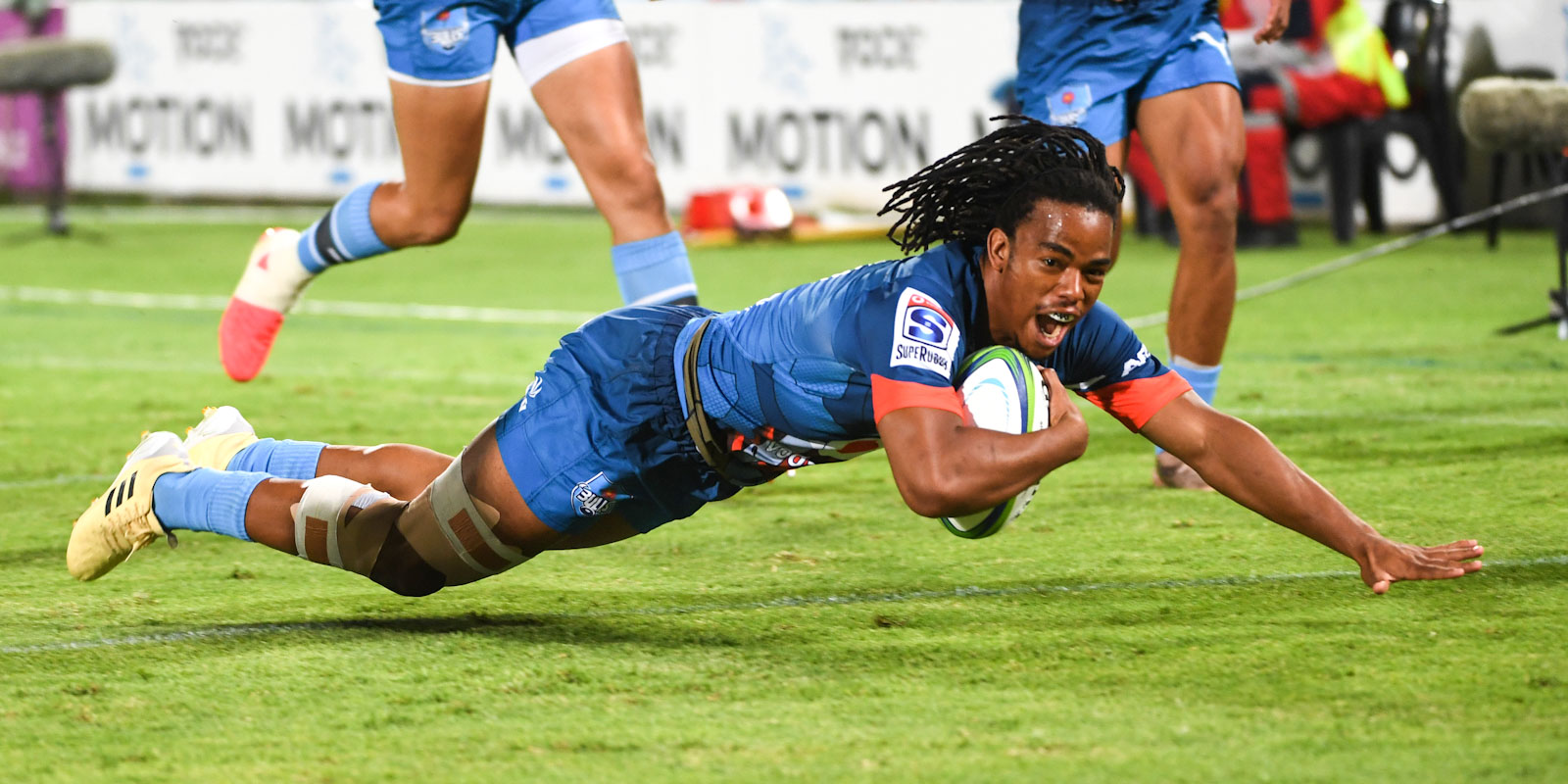 Powell's mind was put at ease with some commanding performances by his squad in the recently held Solidarity Sevens Camp in Stellenbosch, where his troops clearly had the better of Kenya, Uganda and Zimbabwe, but not all the players in this group were in action last month.
Apart from Gans, Mfundo Ndhlovu is returning from injury, while Dylan Sage returned from France last week in order to push for a spot in the final squad.
Apart from the 16 players travelling to Johannesburg on Sunday, Ryan Oosthuizen, Selvyn Davids and Siviwe Soyizwapi will join the squad next Thursday as they are busy with rehabilitation in Stellenbosch.
Blitzbok squad: Chris Dry, Dylan Sage, Ruhan Nel, Impi Visser, Dewald Human, Justin Geduld, Stedman Gans, Muller du Plessis, Mfundo Ndhlovu, Sakoyisa Makata, Kurt-Lee Arendse, Angelo Davids, Ronald Brown, Lubabalo Dobela, Zain Davids, JC Pretorius.